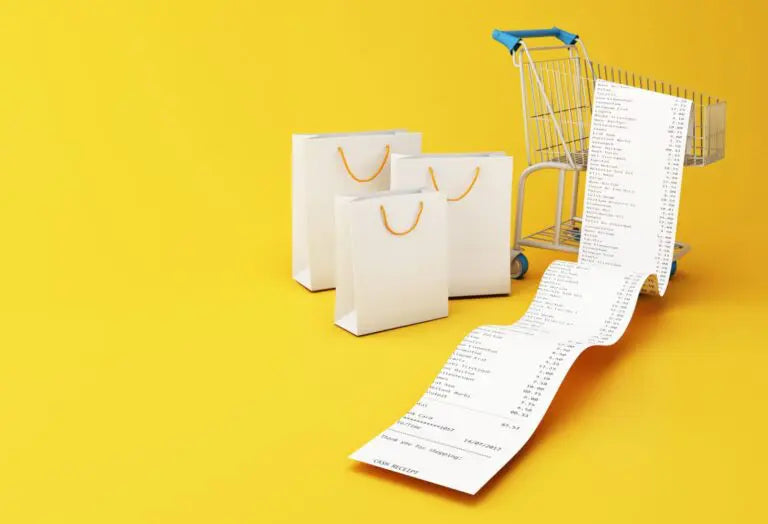 How Thermal Paper Roll Is Elevating The Online Business?
Thermal paper roll is elevating the online business. If you see the current scenario, the online payment industry is booming. Merchants across the globe are approaching the online business. Therefore, it is very important to understand the dynamic aspects of thermal paper rolls. When it comes to accepting card payments, you need to have advanced payment terminals in your shop. Along with the payment terminals, you should have a thermal printer through which you can print the receipt copy instantly. Although the entire transaction process is in the case of digital payment is made online, there is a need for a physical receipt copy. Most merchants send invoices online whereas most merchants provide the receipt copy instantly.
If you are into a supermarket or retail business, it will difficult for you to send an online invoice for each product. In such a business, customers purchase items regularly, and therefore, they need the receipt copy. Well, without having a thermal printer, you can provide a receipt copy. In such a situation, you cannot use regular printers. The thermal printer is designed in such a way so that it can print the receipt copy instantly. Thermal printer and thermal paper rolls are inextricably related to each other. Thermal printers do not support normal paper. You must install thermal paper rolls in order to get an uninterrupted service.
Advantages Of Using Thermal Paper Rolls
The thermal paper roll can provide endless advantages to the businessmen. It is mainly used in fax machines. But, nowadays, it is being used in various sectors. With the advancement of online business, the popularity of thermal printers is rising day by day. As a result, there is a huge need for BPA free thermal paper in the online business industry. Well, companies are also using thermal papers for printing boarding passes.
However, if you are running an online business, you need to stock thermal paper rolls as much as possible. We have highlighted some positive aspects of having thermal paper in your business. So, don't miss to go through the following points:
Accurate Output:

 

The best part of thermal paper is that it has the capability to deliver an accurate result. Yes, it can give you a more precise result than regular printers. Therefore, lottery agencies, hospitals, online business industries are using such paper rolls instead of regular papers. If you are an online merchant and want to make a receipt copy accurate, you should enable a thermal printing service.

Low Maintenance Cost:

 

Another positive aspect of using thermal paper roll is that it requires low maintenance. Yes, the merchants will not have to invest money on ink cartridges. Yes, you have heard it right. Thermal printers do not require ink. The thermal papers have some unique attributes. It has some sort of chemical and heat is used to print on this paper. Moreover, thermal printers are compact in size. It does not have multiple moving parts. The merchants will have to keep the printers clean in order to get satisfying outcomes. The merchants will have to clean the thermal printer with microfiber cloths in order to achieve the ultimate outcome. A thermal printer has the capability to last for a long period of time. However, it depends upon how the merchants are dealing with the printers.

Create Solid Impression Upon The Customers:

 

Well, it is quite obvious that you need advanced payment equipment in order to

 

accept credit card payments online. But, along with it, you need to keep the other equipment in good shape. Otherwise, you will not be able to create a solid impression upon your customers. The receipt copy matters the most when it comes to online shopping. Therefore, you need a thermal paper roll printer that can give accurate as well as clean output. If customers get a clean receipt copy, they will definitely leave your marketplace with a smile. Moreover, if your business can deliver satisfactory service to the customers, they will promote your business in their personal networks.

Fast Printing:

 

Well, there is no doubt that the online payment process is a fast checkout process. Therefore, you need a thermal paper roll printer that can do fast printing. You need something that does not make the online transaction process laggy. The customers will never want to stand in the queue in the case of online payment. Well, this is why merchants conducting online business are going with thermal printing service. The thermal printer is fast and it delivers accurate results. So, everything including the printing will be quick and satisfactory. Moreover, the thermal printer does not produce sound and therefore, you will able to maintain a calm ambiance in the shop.
Not An IPS Merchant?
By now, you have understood how thermal paper roll is elevating the small business. Now, if you want to grab high-quality thermal paper roll for your business, you should get in touch with International Payment Solutions. IPS is a renowned merchant processor and it is known for delivering high-quality products that can take your online business to the next level.
Start accepting credit card online and/or in your store today!

 

, Fill out the below form for a free consultation, we will get back to you shortly: