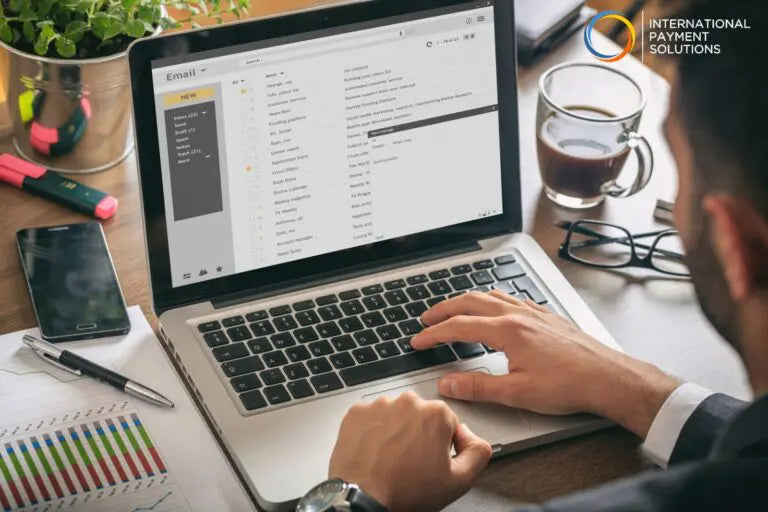 All You Need To Know About Email Campaign Tips To Boost Customer Loyalty
Considering the present situation where people are going on self-quarantine and business owners are taking their business online, email campaign has become one of the most important aspects. If you are running an online business, you have to give importance to the email marketing as it is one of the best ways to increase profitability as well as member engagement.
There are so many merchant processor solutions such as International Payment Solutions otherwise known as IPS through which you can take your business online. But, when it comes to the email marketing, the entire thing depends upon the solution that merchant chosen. IPS provide solutions that helps your business grow by collecting customer's information such as Email and phone number after each transaction.
Email is one of the effective ways through which you can promote your products and services, connect with the customers virtually, and overall enhance the engagement with them and increase customer loyalty. It allows you to nurture and build a good relationship with your clients. Moreover, you can also increase your sales through email campaigns. You can even send an invoice integrated with the 'pay now' button through email so that your customers can directly make payments online.
However, you can avail of these benefits if you can run your email campaign program properly. Many merchants stumble when it comes to handling email marketing programs. Therefore, we have come up with some useful tips regarding the email marketing program.
So, have a look at the effective way of Email marking and how increase Customer's loyalty.
Don't Forget To Send Welcome Email To Your New Customers:

 

The first impression can become your last impression and therefore, you should always send a welcome email consisting of alluring offers to the new members or customers of your network. This is the best opportunity to enhance engagement with your new customer. Don't forget to add exclusive products along with the offers related to it in the welcome mail.
Highlight The Benefits:

 

When someone joins your email loyalty program, it will be your responsibility to let the person know about all the offers that you are offering. You should unveil all the benefits so that the new member can earn more points through your program. If there are any hidden terms and conditions, you will also have to share it with the new consumer. Moreover, you will also have to highlight the selling points.
Customize The Mail To Give It A Personal Touch:

 

Sometimes, you have to cross the professionalism to give a personal touch to the mail. If a customer gets some sort of subjective touch from your end, the relationship becomes strong and the number of sales gets enhanced. In order to make the mail more subjective, you can add the first name of your customer to the subject line and along with it, you can mention the points that the customers have earned for joining the email campaign program.
Always Add Call To Action Options:

 

There are certain things that your customers need to do so that you as a merchant can make extra profit. So, for availing of this benefit, you have to add a 'call to action' option to the mail. You can ask your new

 

customers

 

or members to download your app or complete their preferences or profile online. You can ask them to participate in a survey for earning more reward points. You can also offer them gift cards that they can use while making online credit card payments. As a merchant, you always have to be direct and open to your customers. You can offer them some welcome reward points in order to encourage them to do the tasks.
Always Celebrate Achievements And Milestones:

 

Happiness is increased when it is shared and therefore, don't forget to celebrate milestones and achievements. Email loyalty programs basically allow you to build a long-term relationship with the consumers. But, if you don't know how to maintain it, there will be a disaster. So, you have to identify the key dates. After that, you need to create personalized automated emails and send those emails to your customers on those special dates.
Birthday Emails:

 

Sending birthday email is one of the easiest strategies to maintain a good relationship between merchants and consumers. Basically, it shows that you are taking care of your consumers. In order to make it more attractive, you can provide a special discount offer to the consumer. Moreover, you have to make sure that you use a festive tone while writing the birthday mail.
Not An IPS Merchant?
If you want to start an email campaign program, you must need a merchant account and for that, you have to pair your business with a merchant processor.and collect the customer information,we have solutions to differentiate you from your competitors by grow your customers loyalty.
Well, International Payment Solutions that is a reputable payment processor in Canada is known for its efficiency and customer satisfaction. We provide a Online platform and Smart terminals such as Clover Flex and Mini ad Poynt smart terminal that helps you collect your customers contact information automatically for future campaigns and offers endless payment solutions that will surely give solid shape to your business. Therefore, if you want to sharpen the curve of your business, you must get in touch with International Payment Solutions's customer loyalty program.
Start accepting credit card online and/or in your store today!

 

, Fill out the below form for a free consultation, we will get back to you shortly: