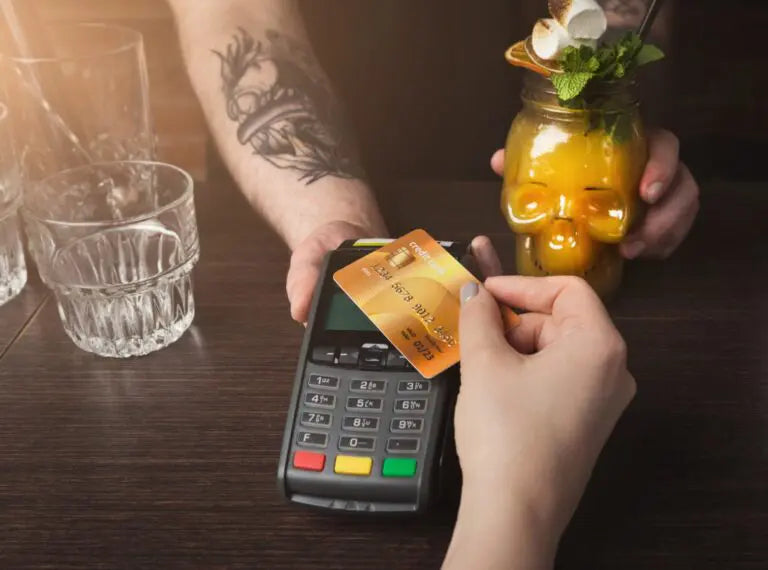 NFC Payment- Advantages And Disadvantages
NFC payment technology is otherwise known as Near Field Communication technology. We are living in an era where technology is playing an important role. It is giving a positive shape to everything and ultimately making our life easier. If we talk about the payment system, technology has elevated it to the next level. Earlier, people used to carry hard currency and make an offline transaction. As a matter of fact, the offline transaction is less secure and there is a chance of stealing in case of offline transactions. If we consider the present situation where maintaining social distancing is very important, an online transaction is getting more preference. Consumers are making contactless transactions in the retail shop.
Well,
 

NFC payment

 

allows the merchant to accept credit card payments online. It basically refers to a communications protocol for the electronic devices. NFC technology is not a new thing but, the problem is that people are not habituated to it. After the arrival of COVID-19, people have started giving more preference to a contactless transaction and as a result, the number of contactless transactions through NFC payment is increased. Apple, Google and Samsung use this technology in their payment applications. Therefore, it does not matter whether you are using Google Pay or Apple Pay or Samsung Pay, you can easily make payments online with the help of

 

NFC technology.

We at International Payment Solutions understand the present scenario of small businesses. Due to the coronavirus outbreak, they are not getting the desired outcomes. But, the good thing is that they can accept credit card payment in a contactless way with the help of our advanced payment terminals. If you are new to an online payment system, you might get confused to see the NFC payment system. Therefore, here, we have made a brief breakdown of this contactless payment mode in order to give you a concrete idea. So, don't miss to go through the following points:
How NFC Payment Works?
NFC payment allows the consumers to make contactless transactions. However, the process of making NFC payment is quite different from the credit card payment. NFC payment is integrated into Google Pay, Samsung Pay and Apple Pay. Therefore, consumers do not need any sort of card to make such payment. They can do it with the help of their electronic devices such as smartphones, and smartwatches. The customer just needs to hover the device over the payment terminals and the transaction will be completed. Well, in most of the cases, customers might need to enter their Pin after hovering the device. If we talk about the payment terminal, it must be compatible with NFC technology. Otherwise, the customer will not be able to make contactless transactions.
Now, everything has positive as well as negative aspects and NFC technology is not an exception. Here, we have added both the aspects of this payment mode. So, have a look at the following points:
Advantages Of NFC Payment
The advantages of NFC payment are as follows:
Instant Payments:

 

NFC payment is a fruitful outcome of technology. Nowadays, smartphones are coming up with this technology. The best part of such payment mode is that customers can complete the transactions in just a few taps. Unlike card payments, customers do not need to wait for processing the transaction. Ultimately, it will save a lot of time of yours.

Dynamic Platform:

 

Mobile payment applications paired with NFC technology are dynamic in nature. Along with the payments at the retail shops, customers can also make online bookings, train ticket reservations, restaurant bookings and many more.

Secured And Reliable:

 

NFC technology is very secured as well as reliable as it uses advanced encryption technology. Therefore, customers feel confident while making transactions with NFC technology. Moreover, if your business accepts NFC payment, you will have a chance to attract more number of customers. Ultimately, the

 

profit margin

 

will be on a different level.
Disadvantages Of NFC
The negative aspects of NFC technology are mentioned below:
Expensive:

 

Well, accepting NFC payment can be expensive for merchants. First of all, normal payment terminals cannot process NFC transactions and therefore, if you want to accept NFC payment, you have to upgrade all the equipment and devices. Moreover, if you are not technology-savvy, it will be difficult for you to understand the system.

Cannot Make Unlimited Transaction:

 

Well, when it comes to NFC payment, customers cannot make unlimited transactions. The transaction amount is limited to $100 per day. Therefore, if anyone wants to make a transaction more than $100, he or she has to go with credit card payment.
Not An IPS Merchant?
By now, you have probably understood everything about NFC technology. Now, if you want to accept NFC payment, you must pair your business with International Payment Solutions. IPS is one of the most reputable payment processors and so, what are you waiting for? Get in touch with us as early as possible.
Start accepting credit card online and/or in your store today!

 

, Fill out the below form for a free consultation, we will get back to you shortly: