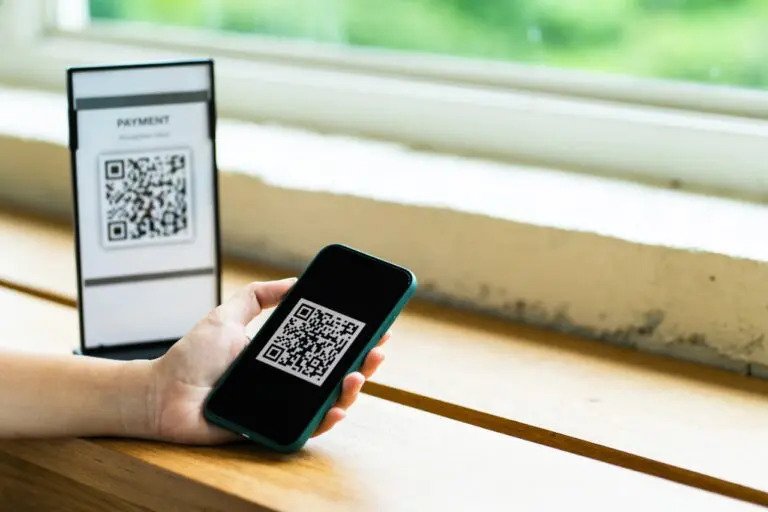 Why You Should Add QR Code Payment System To Your Business
Did you know that the QR code was invented in Japan? It was in 1994 when Masahiro Hara invented this. However, it was China that adopted this QR code system to receive and send payments. They have been doing this thing since early 2010. By the end of 2017, almost 66% of people were using this technology. But, if we talk about the present situation, the QR code payment system is getting huge popularity. After the arrival of this pandemic era, people have realized that it is one of the best ways to make as well as receive payment. You do not need to make any physical contact or you do not need to carry credit cards to make payment using the QR code payment system.
Many merchants in this modern era are using digital payment equipment. Small merchants have understood the conveniences of taking their businesses online. However, considering the current pandemic situation where people are giving preference to true contactless payment modes, having payment terminals might not give you an all-round solution. Yes, you need to add a QR code payment system to your business.
How QR Code Payment System Works
If you do not yet know the meaning of QR, well, it means Quick Response. Most people might get confused between barcode scanning and the QR code payment system. Although both these things look the same, there are differences. This thing works like a POS or Pont of Sale payment system. The customers will have to scan the QR code and then, it will redirect them to the secure payment page where they can make payment using a digital wallet. Nowadays, smartphones are coming up with a built-in QR code scanner and so, customers will not have to install any separate app for scanning QR codes.
There are mainly two different types of QR codes- 'dynamic QR codes' and 'static QR codes. Dynamic QR codes are those codes that you will get in digital form and on the other side if we talk about the static QR codes; those codes are printed on paper. The versatility makes this thing more approachable. You can not only use this for making receiving and sending payments. You can add the menu of your restaurant or the website or your social networking page to this system. The customers will be redirected to the page that you have set in the QR code.
Simplified Mode Of Payment
QR code payment system is the most simplified mode of payment. If you compare it with card payments, you will find that it is less complicated. The customers need to scan the QR code and then, it will redirect them to the secure checkout page where they can make the payment using Apple Pay, Google Pay, or any digital wallet. The good thing about this system is that it does not require any cards. However, there is an option to use credit cards and debit cards as well. If you have already saved the card information on your phone, you can make payment using cards.
If you are a merchant and have enabled a QR code payment system, you can easily accept payments from the customers. You just need to share the QR code of your business with your customer. After that, the customer can complete the payment by scanning the QR with their smartphones. Analyzing the present situation, it can be said that this payment system is actually mitigating the number of card payments. There is no hidden fee or monthly fee. Moreover, the merchant does not need any hardware to accept payment through this payment system. You just need a smart mobile to receive payments through a QR code payment system.
Benefits Of Having QR Code Payment System
QR code payment system can give you endless benefits. These are as follows:
No Costly Hardware And Simple Set-up:

 

If you are a merchant, you are already experiencing many problems regarding minimum deposits, monthly fees, expensive hardware, and many more. However, if you go with a QR code payment system, you will not have to deal with such a problem. It is ten times faster and easier. The customers do not even need to be present in your shop. Yes, you can send the QR codes to your consumers and they can make payment sitting at their convenient place.
Serve More Customers:

 

Well, the QR code payment system allows the merchant to accept payments anytime and anywhere. You can send static or dynamic QR codes to your customers and they will make payment. As a result, you do not need to focus on any particular customer. After sending the QR code, you can focus on other customers. Eventually, the cash flow of your business will achieve desired stability.
Not An IPS Merchant?
International Payment Solutions is a reliable merchant processor that offers a QR code payment system. As of now, you have understood why you should have a QR code payment system in your business. So, if you are planning to include this, you should get in touch with International Payment Solutions.
Start accepting credit card online and/or in your store today!

 

, Fill out the below form for a free consultation, we will get back to you shortly: