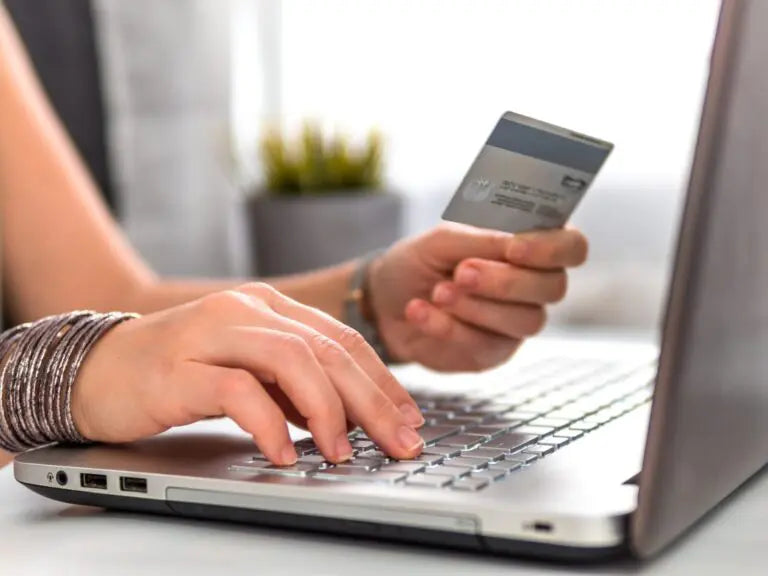 Why You Need To Buy ATM For Your Business?
Merchants need to buy ATM to grow their business. ATM is playing an important role in the 21st century. Yes, with the advancement of technology, people are giving more importance to digital payment modes. But, it does not mean that we should completely discard the efficiencies of ATM. The automated teller machine also known as ATM allows the customers to do financial transactions. These transactions consist of funds transfers, deposits, cash withdrawals, account information queries, and many more. People can access the ATM with the help of credit cards and debit cards. Well, there are so many things that customers can do with their cards. But, when it comes to checking account information and depositing cash into the account, nothing can beat ATM.
Well, the customers can do all these financial activities in the banks. But, when it comes to the bank, the customers will have to stand in the queue, and along with these, they have to do several paper tasks. But, if we specifically talk about ATM, everything is fast and paperless.
ATM For Your Business
If you are running a retail business, bar, restaurant, gas station, or supermarket, you must buy ATM. Yes, if you don't have ATM, you are probably missing some golden opportunities for earning extra money. If you are into business, increasing the cash flow and the customer base will be your primary objective. Standing in the 21st century, you are probably taking the help of technology. But, you might be surprised to know that you can do these things easily if you buy an ATM for your business.
We are living in a technologically advanced world where people are carrying ATM cards, mobile wallets, and many more. Cash transaction has lost its popularity. Moreover, after the arrival of coronavirus, people are preferring cashless transactions. Amid this situation, some people might tell you not to buy ATM. But, it is not completely true. If you have ATM in your business, sooner or later, you will definitely get to see the benefits.
We are living in an advanced era where almost everyone is familiar with the ATM. Now, if you are a businessman, you must know the benefits that you can get after buying an ATM for your business. We at International Payment Solutions understand the present situation very well. We believe that merchants should buy ATM for their business. In order to make this concept more concrete, we have come up with the positive aspects of having an ATM in your business. So, don't miss to have a look at the following points:
Increase The Overall Revenue:

 

Well, merchants are probably going with

 

credit card payment services

 

for increasing the revenue. But, if you buy ATM, you can also do it. Yes, if you have ATM in your business, you can easily attract your customers. According to research, customers spend more when they cash with them. Therefore, you must provide a source from where they can withdraw cash. If you have ATM into your retail store, the customers will not have to go to any other places to withdraw money. Moreover, many customers will visit your store just to use the ATM services. In such a scenario, they might purchase something from your outlet. Ultimately, the overall revenue in your business will be increased. So, don't just wait. But ATM and get more sales, more traffic and more revenue.

Mitigate The Credit Card Processing Fees:

 

You are living in the 21st

 

Therefore, you must have advanced

 

payment terminals

 

through which you can

 

accept credit card payments online. Having payment terminals in business is good. But, when it comes to

 

accepting card payments, you have to give credit card processing fees. Well, paying credit card processing fees is not a big deal if you have a big business. But, if you have a small business and the volume of online payment remains low, you might face problems. In such a scenario, you can mitigate the credit card processing fees by installing an ATM in your business.

Promote Your Business:

 

If you have ATM in your store, it will automatically create a very good impression upon your customers. As a result, the customers will verbally promote your business in their private network. So, you can promote your business by just installing an ATM in your business.
Best ATM Provider
If you want to buy ATM for your business, you must get in touch with ATM processors. International Payment Solutions is one of the renowned ATM processors. You can get in touch with this merchant processor for opening your merchant account. After that, you can buy ATM and start making your passive income. You can buy multiple ATMs for your business.
Not An IPS Merchant?
By now, you have realized the efficiencies of ATM. Now, if you want to buy ATM, IPS will be your ideal choice. Along with the ATM, the company also offers advanced payment terminals. So, what are you waiting for? Get in touch with IPS today.
Start accepting credit card online and/or in your store today!

 

, Fill out the below form for a free consultation, we will get back to you shortly: