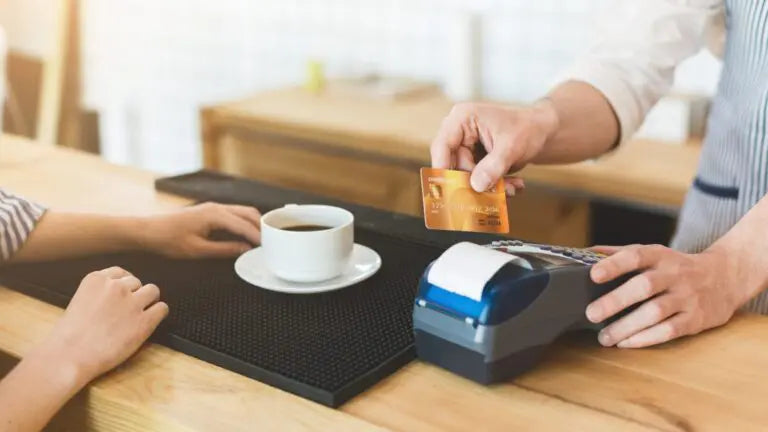 Why Merchants Should Start Accepting Credit Card Payment Online?
Credit card payment has become a blessing in disguise for the consumers. After the arrival of the coronavirus, businesses across the world are deeply affected. If we talk about the fact, shopping malls, restaurants, cinema halls were closed due to lockdown. However, small merchants were deeply affected as they are compelled to close their retail outlets. Merchants having brick and mortar businesses had faced an unforgettable scenario.
Yes, it is a fact that COVID-19 has brought many negative outcomes. But, amid this critical situation, technology has come up with a perfect solution. The solution has come in the form of online payment modes such as credit card payment. Well, credit card payment is not a new thing but, people did not understand the efficiencies until the COVID-19 had arrived. According to research, businessmen in the United States are carrying at least one credit card. Considering the present situation, where people are compelled to follow social distancing, credit cards are showing the right direction. The growth of the online marketplace is increasing as people are preferring shopping from the online marketplace. Credit cards have become one of the chief modes of making online bill payments.
So, if you are a merchant, this is the best time to start accepting card payments. If you are sticking to the cash transaction, you are actually making a big mistake. Accepting online credit card payment can give you endless positive outcomes. We at International Payment Solutions realized the importance of online payment modes. Therefore, we are offering a merchant account in just one day. Moreover, we also offer advanced payment terminals to our merchants at a very affordable price. However, before getting into those things, you must know why you should start accepting credit card payment online. We have elaborated some important points here. So, don't forget to have a look at the following points:
Benefits Of Accepting Credit Cards
It does not matter whether you are running a small business or large, you must have advanced payment equipment. Standing in the 21st century, it is very important to understand the efficiencies of credit card payment. Accepting credit card payment is very important as it can give you endless advantages. We have added some of them below:
Make Your Business More Established:

 

If you want to make your business legitimate, you must start accepting credit card payment. When you are accepting credit cards, the credit card brand will be shown on the cash counter of your business. It will really create a solid impression upon your customers. Yes, you will be able to grab the attention of the cardholders. Moreover, you will be able to provide more flexibility to the customers. Customers can make

 

payments online

 

with their payment mode. Accepting credit card payments can elevate the customer experience to the next level. When customers get satisfaction from your service, they automatically become your regular customers. So, a new beneficial dimension will be added to your business.

Boost Your Sales:

 

When it comes to running an online business, boosting sales becomes an important factor. If you go with the cash transaction, you might lose many prospective customers. The main reason behind it is the limited payment option. Yes, customers always give preference to flexibility. In the case of online credit card payment, the customers can instantly make payment with their credit cards. Moreover, credit card companies are coming up with alluring cashback offers. So, customers always choose the option that gives them some additional cashback. Therefore, if you accept online credit card payment, you can easily boost your sales.

Increase Business Cash Flow:

 

In the case of cash transactions, the merchants will have to go to the bank to deposit the amount. It actually hampers the cash flow in the business. Moreover, customers in the 21st

 

century choose credit cards or debit cards for making purchases. So, if your business does not have such facilities, you will lose your customers. So, having a payment terminal that can accept credit card payment will bring an all-round development in your business. Yes, customers will give positive feedbacks if they can make payment using their preferred payment mode.

Reduce Excessive Expenses:

 

For a small merchant, reducing excessive expenses is always a good thing. Well, it is not as easy as it sounds. But, with the help of credit card machines and advanced payment equipment, merchants can mitigate it to some extent. Yes, these machines allow the merchant to track business sales, cash flow, and many more. The merchants do not need to hire extra staff for doing these things.
Not An IPS Merchant?
By now, you have understood why merchants should start accepting credit card payments online. Now, if you want to accept online payment, you should get in touch with IPS. International Payment Solutions is one of the best payment processors. It offers a merchant account in just one day. Moreover, the merchants will get secured payment terminals at a very affordable price.
Start accepting credit card online and/or in your store today!

 

, Fill out the below form for a free consultation, we will get back to you shortly: