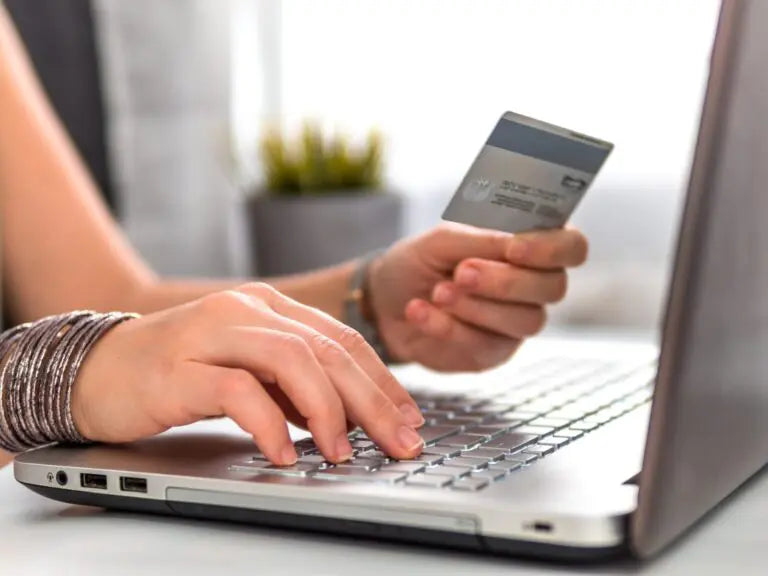 Why Merchants Should Start Accepting Card Payment?
Accepting card payment is very important in the 21st century. It can help the merchants to keep themselves ahead of others. Moreover, big companies across the world are embracing the latest innovations of technology. This is actually helping them to go further. Therefore, owners of small businesses should follow the same path. After the arrival of COVID-19, many things have been affected. Businessmen have lost a huge number of sales. The situation can become worse if the merchants do not nip in the bud. Well, the advanced payment terminals can help the small merchant to cope up with the present situation.
Consumers across the globe have realized the competencies of using digital payment modes. Therefore, a cash payment will not be so popular in the coming days. The coronavirus has already made a huge change in the ecosystem of transactions. There is no doubt that the online payment industry is booming. This is because people are preferring online payments instead of cash transactions. So, considering the present situation, the merchants should start accepting card payment.
We at International Payment Solutions have monitored the present situation very well. Well, we are not saying because the trend of online payment has been changed. Accepting credit card payments online will actually give you endless advantages in your business. We have elaborated on some efficient aspects of accepting card payment. If you are planning to start your own online business, you must run into the following points:
Make Your Business Legitimize:

 

Well, it is very important to make your business legitimize in the 21st

 

It can help you to make a solid impression upon your customers. The best way to make your business legitimize is to enable

 

credit card payment services. You will have advanced POS terminals where the customers can see the logo of popular credit card brands. It will generate a sense of trust among them. They will believe that making an online purchase with this merchant will be completely safe.

Boost Your Sales:

 

Well, boosting your sale is very important nowadays. The COVID-19 has affected many businesses and therefore, merchants are trying their best to generate revenue. Now, accepting online payments can help you in this regard. People around the world are using credit cards, mobile wallets, and many more digital payments. Therefore, if your business has the option to accept payments online, it will be really helpful for you. The customers can easily make online bill payments at your outlets. Moreover, you can sell your products online. Yes, if you have payment terminals that support card not present transactions, you can accept payment from anywhere. The customers will not have to present physically at your shop, they can make bill payments sitting at their home as well.

Don't Let Your Competitors Win:

 

You have to understand the fact that your competitors are already accepting online payments. Therefore, you cannot let your competitors win amid this critical situation. First of all, you need a merchant account and after that, you must install advanced payment terminals. You must bring more flexibility to your business. Otherwise, you cannot see the growth in your business.

More Transactions In your Business:

 

If you are having online payment terminals, customers can make payment directly from their credit cards, debit cards, and mobile wallets. They don't need to run to the ATM to withdraw money. Moreover, they will not have to carry cash to purchase products from your outlets. When customers get flexibilities while making payments, they will purchase more products from your shops. Ultimately, the transactions in your business will be increased. You can see remarkable growth in your business. Moreover, amid this situation where merchants are facing loss, you can easily take your business to the next level.

Improving The Cash Flow In Your Business:

 

When you offer so many options to your customers, it will definitely impress them. You can easily convert a new customer to a regular customer. The customer will also spread the same in their personal network. Ultimately, the number of customers will be increased and as a result, the overall cash flow in your business will be enhanced.

No Extra Staff:

 

Well, when you are operating a business online, you are actually reducing staff from your business. Yes, staff are required; but, when it comes to doing online business, you can operate it with the help of a few staff. You can track your daily sales, manage accounting and many more with the help of the payment terminals. The best part is that you can send an online invoice to your customers. They can directly make payments from there. So, when it comes to money management, you can do it by yourself.
Not An IPS Merchant?
So, you have understood the importance of accepting card payment. Now, you need a merchant account to do so. IPS otherwise known as International Payment Solutions offer merchant accounts for small business in just one day. It is an experienced as well as a reliable online payment processor. So, what are you waiting for? Get in touch with them today.
Start accepting credit card online and/or in your store today!

 

, Fill out the below form for a free consultation, we will get back to you shortly: