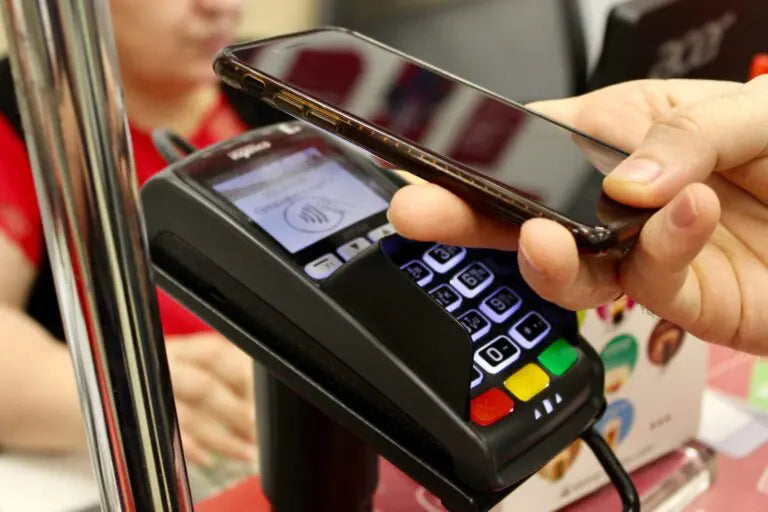 Why Accepting Mobile Wallet Payment Is Important In 2020
Mobile wallet has become one of the convenient and reliable ways of making bill payments online. The size of the industry does not matter as merchants belonging to various industries have already started embracing this new payment technology. Moreover, consumers are actually giving more importance to mobile wallet payment. Yes, there is no need for any physical card in case of making a mobile wallet payment. Customers can save their credit cards as well as debit card details in the mobile wallet application.
After the arrival of this pandemic situation, the digital payment modes have been used heavily by shoppers. Yes, people in the 21st century were still using cash payment but, COVID-19 has changed the entire ecosystem. People have realized the beneficial aspects of using online payment modes.
When it comes to online payment modes, nothing can beat the efficiencies and flexibilities of mobile wallet payment. Yes, it has ticked almost all the requirements of the customers. Therefore, the popularity of mobile wallets is on another level nowadays and the future is also bright for this specific platform. We at International Payment Solutions embrace the technology from the core of our hearts. We know what the advanced payment terminals can do for the merchants. However, we are also trying our best to help the small merchants amid this critical situation. Embracing mobile wallet payment is very important to run your business at a very good pace.
How It Works
In fact, there is no major difference between credit card transactions and mobile wallet transactions. Yes, the mobile wallet has the capability to store credit as well as debit card details. Therefore, when you are making a payment with the mobile wallet, the money actually gets deducted from your cards. However, the best thing is that you don't need to carry any additional physical card in such a case.
When customers male mobile wallet payment, the online payment gateway shares the transaction details with the payment processor such as International Payment Solutions, PayPal, and many more. After that, the processor simply sends the information to the card issuer company. The company verifies important information and sends it to the bank. The bank does the most important job. Yes, it checks the available fund and credit card transaction amount. After that, depending upon the balance, it provides approval. Otherwise, the transaction is rejected.
After that, the banks send the same to the card company and the company or brand shares the same with the payment processor. This is how the real-time transaction gets completed.
Why Merchants Should Embrace It 2020
It does not matter what business strategy you are approaching, accepting mobile wallet payment should be there in your business strategy. This pandemic situation has highlighted the positive aspects of using digital payments. But, it is not about the current situation. If we talk about the future, people will mostly go with digital payments because of its reliability and fast checkout process. Mobile wallet payment is one of the greatest additions in the list of digital payments. We have highlighted some reasons why you should embrace it in 2020. So, have a look at the following points:
Customers Can Easily Pay:

 

If you are running a small business, accepting mobile wallet payment can help you to beat your opponents. Yes, it allows the customers to make payment at your shop instantly. It does not matter what you are selling, customers will use their mobile wallet even for making a small purchase. So, the best thing is that you will be able to

 

receive payment online

Reduce Several Expenses:

 

Accepting mobile wallet payment can be a blessing in disguise for you. It will reduce several expenses. First of all, you don't need any additional point of sale terminals to accept credit card payments online. Secondly, you don't need thermal paper as well as a thermal printer. In the case of mobile wallet payment, you can send the receipt through text or email. Ultimately, the profit margin in your business will be increased.

Start Loyalty Program:

 

Well, if you are accepting mobile wallet payment, it means that you will have the customer information stored in your system. Therefore, you can start your loyalty program easily. Through this program, you can send customized offers to the customers. You can even offer coupons to your regular customers. It will definitely create a solid impression upon them.

Cash Flow Enhancement:

 

When you are accepting online payments through a mobile wallet, you can actually make the entire payment system more flexible for the customers. Customers can make payments in whatever way they want. Ultimately, the cash flow will be increased.
Not An IPS Merchant?
In order to accept mobile wallet payment, you must have a merchant account. International Payment Solutions is a renowned merchant processor solution that offers merchant account for small business in just one day. So, what are you waiting for? Visit IPS and make yourself ready for the future.
Start accepting credit card online and/or in your store today!

 

, Fill out the below form for a free consultation, we will get back to you shortly: