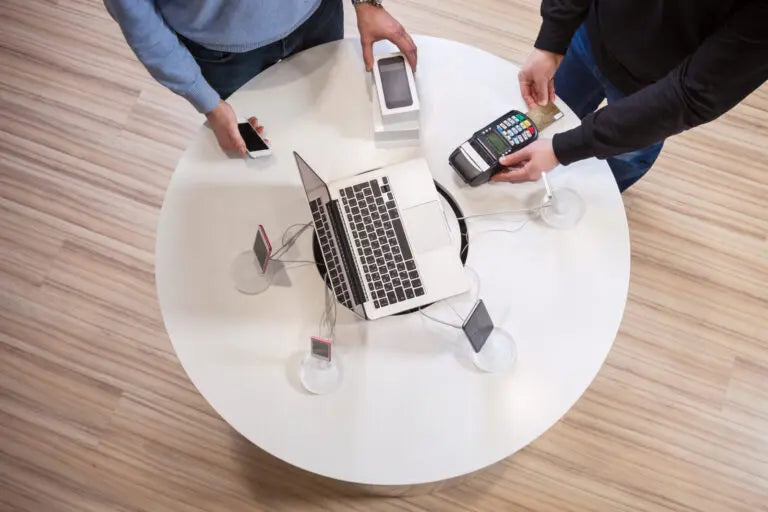 Which Is The Best Payment Gateway For International Transactions?
Payment gateway is something that handles the online transaction. It securely transfers the credit card details to the merchant processor. The merchant processor does the rest. However, standing in the 21st century, it is very important to understand the functionalities of the online payment gateway. The payment gateway can help the merchant to elevate their business. Yes, you have heard it right. Nowadays, consumers use credit cards, debit cards, and mobile wallets to make even a small transaction. In a very rare scenario, customers make a cash transaction.
It is quite evident that the ecosystem of payment has been changed over the course of time. People have now realized the positive outcomes of using the fruitful outcomes of technology. Credit cards, mobile wallets, debit cards, and many more are examples of this. At present, if you want to do your business successfully, you must have an online payment gateway. Otherwise, it will be almost impossible for you to accept credit card payments online. There are many companies that are offering online payment gateway now. Unfortunately, you will not get the best result from all of them. In order to take your business to an advanced level, you need the best payment gateway. Therefore, we have come up with the best option for you.
International Payment Solutions
International Payment Solutions is also known as IPS. It is one of the renowned merchant processor solutions at present. The company is offering a payment gateway that even supports international transactions. Along with the payment gateway, the virtual platform offers advanced payment equipment. As a merchant, you must need these to operate your online business effectively. This payment equipment will help you to accept credit card payment. There are many reasons of why you should go with International Payment Solutions. We have highlighted some of them. So, don't miss to have a look at the following points:
Beneficial Pricing Structure
When you are running an online business, you have to accept the domestic as well as international payment. Now, this online credit card transaction is not as simple as it looks. It is a real-time process. But, there are several organizations working together to make it successful.
When a customer initiates the credit card transaction, the credit card processor receives the credit card details along with the transaction amount through payment gateway. The credit card processor sends it to the credit card brand. Different customers will have credit cards of different brands. After that, the credit card brand sends the information to the credit card issuing bank. The financial organization checks the available balance in the cardholder's account. After checking this, the bank approves the transaction. After that, the bank sends the same to the credit card network. The network verifies the information and after that, it sends the same information to the credit card processor.
So, you have understood the functionalities of different organizations. Now, if you want to accept international payment, you have to pay credit card processing fees. When it comes to credit card processing fees, you will get different offers from different credit card processors. Many renowned companies such as PayPal, Square, Stripe, and many more offer flat-rate pricing structures. On the other side, if we talk about International Payment Solutions, it offers an interchange plus pricing structure. In the case of interchange plus pricing structure, the merchants will get a concrete idea about the different processing rates. They can earn more through this pricing structure.
In addition to this, if you are a new merchant and facing difficulties to understand the complex nature of interchange plus pricing structure, you can go with a flat rate pricing structure.
Advanced Payment Terminals
Along with the payment gateway, the renowned company, IPS offers advanced payment terminals. With these terminals, you can keep yourself ahead of your competitors. There is various payment equipment that International Payment Solutions offers. These are debit card machines, credit card machines, online payment processing, virtual terminal, pay at the table terminal, point of sale system, gift cards, automated teller machine and many more.
All these terminals are capable of delivering fruitful outcomes. If you want to operate your business internationally, you don't have to worry. You can easily start your own online marketplace with the help of International Payment Solutions. The company offers online payment processing that you can easily integrate into your website. This will allow international customers to make payments directly from your website. Moreover, you can have a virtual terminal that lets you accept online credit card payment from anywhere. You just need a mobile or laptop or a desktop. It supports recurring payments and multiple staff can log in to the virtual terminal account. It makes the entire payment system more flexible.
Not An IPS Merchant?
By now, you have understood why International Payment Solution is the best payment gateway for the international payment. Now, if you want to start accepting international payment, you must get in touch with IPS as early as possible.
Start accepting credit card online and/or in your store today!

 

, Fill out the below form for a free consultation, we will get back to you shortly: