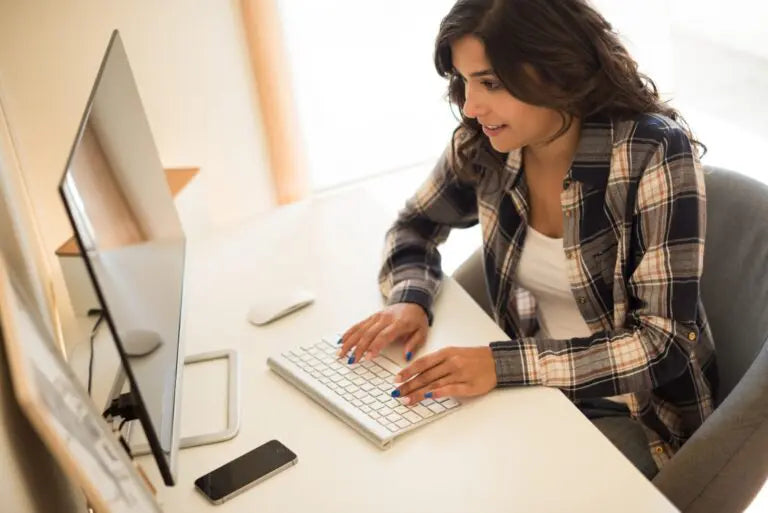 Virtual Terminal Vs. Online Payment Processing
Virtual terminal and online payment processing are some perfect examples of advanced payment terminals. If we see the present situation, no business can survive without advanced payment solutions. People are embracing the fruitful outcomes of technology and after the arrival of coronavirus, they have started giving more preference to credit card and debit card transactions in order to make bill payments. Moreover, they are choosing the contactless mode to make payments online in the outlets.
It is quite obvious that people used to follow cash transactions and therefore, small merchants are still following traditional business strategies. But, it is the time of transition and if you want to survive in this competitive market, you have to embrace the digital equipment. Online payment terminals allow you to accept credit card payment online. Yes, customers across the globe will be able to pay you online and ultimately, the cash flow of your business will be increased.
We at International Payment Solutions understand the present situation and therefore, we are offering our payment terminals through which you can easily establish your online business. There are various payment terminals available at our website and among them, online payment processing and virtual terminal are very efficient. Both these terminals support card not present transactions and if you are new to online business, you might get confused. This is why we have elaborated these two here in order to give you a concrete idea. So, don't miss to go through the following points:
Online Payment Processing
If you are having an online marketplace, you must have an online payment gateway as well as virtual terminal. Otherwise, customers will not be able to make payments directly from your website. It will create a bad impression on your customers. International Payment Solutions offer a multi-functional online payment processing service. It allows you to add custom checkout features on your website and along with it, you can do online payment gateway integration very easily.
Advantages Of Using Online Payment Processing Service
Secure Transactions:

 

Well, an online payment gateway passes the transaction information to the

 

payment processor

 

The data remains in an encrypted form and so, fraudsters cannot copy the code. Thus, customers can make transactions through online payment gateway without any hesitation.

Enhance Customer Base:

 

Our online payment processing system is capable of accepting international payments. Therefore, customers across the globe will be able to purchase from your online store. They can make payments with their credit cards online flawlessly. The custom check out interface is also very user-friendly. So, the consumers will not have any problem while making payments through the custom check out page. You can also go with virtual terminal to enhance customer base.
Core Features
We have made our online processing system multi-dimensional and therefore, it can perform a lot of things. The core features of the online payment processing system are as follows:
It has customization payment form fields

Our system supports various forms of payments such as Google Pay, Apple Pay, and many more.

We also provide fraud prevention tools.

You can easily integrate your company's logo to your online marketplace

It supports recurring payment system

You can add your customized product catalog consisting of commodity code capability

It also has plug and play plugins, API developer tool and CMS integrations
Virtual Terminal
A virtual terminal is another efficient payment terminal through which you can accept online credit card payment flawlessly. It supports card not present transactions and the best thing is that you can accept from anywhere. Yes, you can ask the customers for the credit card details. The customer can send it through mail or text. After getting the information, you just need to login to your virtual terminal page. You will get an option of credit card fields; you will just need to fill the fields and click on 'proceed'. After clicking the 'proceed' button, the merchant processor will complete the transaction.
Our virtual terminal supports recurring payment, real-time reporting, invoice and billing. Moreover, if you have multiple staff, you don't have to worry. Multiple staff can process the transactions on different devices. You can access virtual terminal using mobile, laptop and desktop so, you don't need to be in the office to process the transaction.
Core Features
It supports multi-currency conversion, recurring payment, account updater and installment payments

You will also have a payment insider tool

You can also send an email invoice

The merchant will have access to Customer Management Database otherwise known as CRM
So, you have probably understood the difference between the online payment processing system and the virtual terminal. Virtual terminal gives you more flexibility whereas the online payment processing system enhances the customer base and cash flow of your business.
Not An IPS Merchant?
If you want to accept payments online, you must need a payment processor. We will suggest you to go with International Payment Solutions that is one of the efficient merchant processor solutions. You will definitely get the taste of desired outcomes if you become a merchant of IPS.
Start accepting credit card online and/or in your store today!

 

, Fill out the below form for a free consultation, we will get back to you shortly: