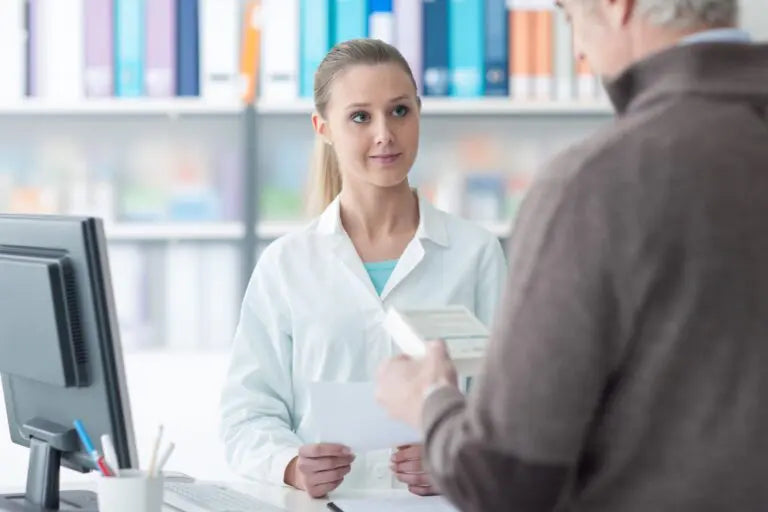 Tips To Increase Customer Engagement In 2020
Standing in the 21st century, we can easily say businesses across various industries have become internet-driven and competitive. Therefore, it is very difficult to keep the consumers focused on your product as well as services. You need to be top-of-mind in order to build a strong customer base. You might have good customers but, if you want to maintain a good relationship with your customers, you have to give importance to customer engagement. Customer engagement can provide you with endless benefits and you can easily take your business to the next level.
Definition Of Customer Engagement
Customer engagement is a kind of term that refers to various types of customer's interactions with your service or brand. It includes online, social media and in-person transactions.
IF we talk about effective customer engagement, it means that your customers will continue their interactions with your brand even after leaving your shop. Personalized communication, loyalty program and media presence are some customer engagement strategies that you can implement in order to keep yourself top of mind.
How You Can Increase Customer Engagement In 2020
It is a fact that over time businesses have become more competitive. Standing in the 21st century, you must know how to run an effective customer engagement program in order to maintain the sustainability of your business. But, it is not as easy as it sounds and therefore, we have come up with some tips through which you can increase customer engagement in 2020. So, have a look at the following points:
Pair Your Business With Technology
With the advancement of technology, everything is achieving a good shape and your business should not be an exception. Therefore, you must pair your business with technology. Merchant processor solutions are nowadays are offering some technologically advanced tools through which you can provide instant responses, multichannel communication and better service. In fact, these are something that your customers expect from your business.
You can bring advanced payment terminals so that your customers can make online bill payments. If you are running a restaurant business, you can offer pay at table terminal, so that your customers can pay bills without leaving their seats. In short, you have to provide enhanced customer experience to improve your customer engagement. We have added certain things that you will need to get started:
Advanced payment terminals that accept almost all forms of payment

Digital loyalty programs

Customer service chatbots
Make Your Business Mobile-Friendly
Nowadays, everyone is carrying mobile devices and so, you have to make your business mobile-friendly so that everyone can access your products and services through mobile devices. Customers generally go through features, prices and reviews before choosing your products and so, you should organise your business in such a way so that customers can do these things. If you are running an online business, you should start using a virtual terminal. It lets you accept credit card payments online without integrating any payment page to your website. You just need to add the credit card details of your customers and the transaction will be completed.
However, we have added certain things that you should consider in order to make your business mobile-friendly:
Responsive website design

Simple user interface

Live chat support

Attractive social posts regarding your products and services

Mobile-friendly e-commerce website

"Near me" Google searches
Launch Various Loyalty Program
The loyalty program is one of the effective ways through which you can increase customer engagement. There are many businesses across all the industries investing a lot of money in loyalty programs in order to make the relationships with their customers stronger. There are various types of loyalty programs that you can start and we also have made a brief breakdown of them in order to give you a concrete idea. You can check it here.
However, you should keep certain points in mind before starting a loyalty program. These are as follows:
Through loyalty programs, you can measure customer engagement.

More than 90% of customers prefer digital loyalty programs.

Businesses with loyalty programs get more preference.

More than 80% of businesses with loyalty programs reported a solid enhancement in revenue.
Personalize Customer's Experience
Personalizing customer experience is very important when it comes to enhancing customer engagement with your brand. You might be surprised to know that you can increase customer satisfaction by 60% by personalizing the customer experience. The merchant needs to do certain things that we have added below:
You can include the names of your customers on all communications.

Go through the buying data of your customers so that you can recommend the products that they are actually looking for.

Offer your customers a special birthday perk.
Not An IPS Merchant?
By now, you have probably understood how you can increase customer engagement. Now, if you want to implement these tips, you have to take help from a merchant processor such as International Payment Solutions. This virtual platform offers efficient and effective payment tools through which you can easily increase the interactions of your customers with your brand.
So, what are you waiting for? Get in touch with International Payment Solutions now.
Start accepting credit card online and/or in your store today!

 

, Fill out the below form for a free consultation, we will get back to you shortly: