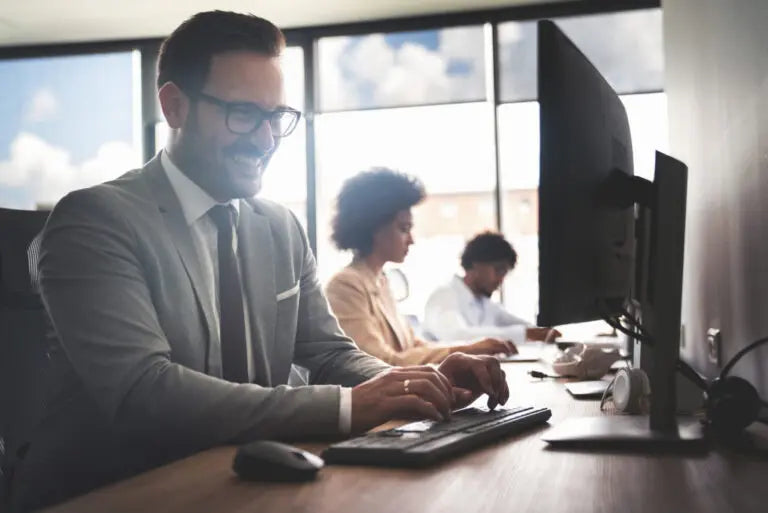 Tiered Pricing And How Does It Work
Technology is advancing and so is the entire ecosystem of the payment industry. If we talk about the present scenario, you will get to know that the business strategies has been changed. Even some years ago, businessmen used to have simple brick and mortar business strategies. But, things have been changed over time. Small merchants are trying to implement new strategies in order to cope up with the competitive market. Online business is the new trend and this is why everyone is following it. But, running an online business is not as easy as it sounds.
Although online business has endless opportunities, you need to spend money on certain things such as payment terminals, equipment and many more for accepting card payments. Moreover, you need a merchant account and for that, you have to pair your business with a payment processor or merchant processor.
Online business brings various business strategies and now, the entire matter depends upon you. You can choose as per your requirements. Moreover, the pricing structure is very complicated when it comes to doing online business. Yes, you have heard it right. We have already made a brief breakdown of flat-rate pricing, interchange plus pricing. Here, we are going to tell you about tiered pricing and how it works.
Tiered Pricing
Tiered pricing is a very interesting online pricing structure. In such a case, the merchant sets a specific rate for a certain number of items. If the customer exceeds the specific number, he or she to pay a different price. We have elaborated the scenario with the following examples:
Tier 1:

 

1-100 units; cost per unit will be $5

Tier 2:

 

101-300 units: cost per unit will be $4

Tier 3:

 

300 units and more: cost per unit will be $2
Tiered pricing is very flexible as it allows the customer to purchase items in whatever way they want. Moreover, many merchants have their own incentive program in order to attract more number of customers. The customers will be qualified for the discounts if they purchase more.
Advantage Of Tiered Pricing
This online pricing structure has its own clear advantages that are mentioned below:
The merchants can attract more customers. If the customers cannot pay for the standard packages, you can offer them a pocket-friendly package.
The entire pricing structure is flexible. Customers can customize their requirements.
Customers can get products at a very cheap and reasonable price.
Disadvantages Of Tiered Pricing
Well, it is quite evident that everything has positive as well as negative aspects and the pricing structure of tiered pricing is not an exception. The disadvantages of tiered pricing are as follows:
In the case of a tiered pricing structure, the calculation process of the total bill amount becomes very complex. It happens because different tier has a different pricing structures.

Sometimes, it generates discouragement among the customers. The tiered pricing structure is very difficult to understand. New customers might not understand the actual price of the product. Ultimately, you might lose customers.
Tiered Pricing And Payment Processor
Well, there are many payment processors that offer a tiered pricing structure. If you are new to online business, you might not understand what they are offering. We at International Payment Solution understand this situation very well and this is why we have elaborated this.
There is a common pricing method that is generally offered to the small merchants. If we talk about the fact, it is actually beneficial for the payment processors. The merchants might not get the desired profits from this pricing structure.
They generally offer three different types of tiers and the rate of these tiers are as follows:
Non-Qualified Rate:

 

70%

Mid-Qualified Rate:

 

20%

Qualified Rate:69%
There are different types of credit cards used in the U.S. Each card has its own rate and category. Let's have a look at the following chart to understand this very well:
| | | |
| --- | --- | --- |
| Visa Basic Consumer | Rewards Card | Visa Signature Elite |
| Qualified | Mid-qualified | Non-qualified |
| 1.69% | 1.20% + 1.69% = 2.69% | 1.69% + 1.70% = 3.39% |
Now, if you see the structure, you will get to understand that the Visa Basic Consumer one is profitable. But, that is the trick. There are some hidden charges that merchant processors will not tell you initially. You will get to know about this at the end of the month when you will have your monthly bill. Generally, merchant processors have invented these tiers and each payment processor has its own terms and conditions. We will suggest you to do a research from your end before choosing tiered pricing for your business. It will give a clear image.
Not An IPS Merchant?
We at International Payment Solutions offer interchange plus pricing that is more transparent than other online pricing structure. If you want to accept credit card payment, you must pair your business with online merchant processor solutions. International Payment Solutions is one of the most reliable and efficient merchant processors. If you want to achieve a fruitful outcome, you must get in touch with IPS.
Start accepting credit card online and/or in your store today!

 

, Fill out the below form for a free consultation, we will get back to you shortly: