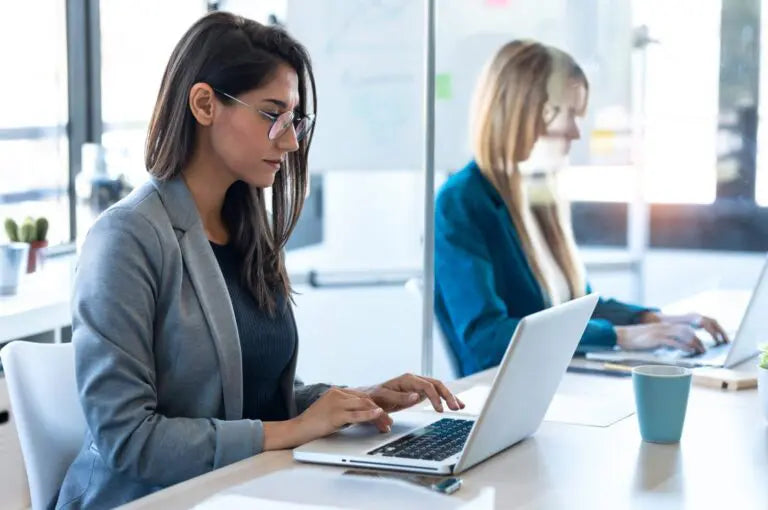 Things To Know About Online Payment System
Online payment system has become one of the vital parts of the ecosystem of payment. If we scrutinize the present situation, we will get to know that the online payment system is leading the online business forward. We are living in a technologically advanced era where people are giving more importance to the online payment system. Nowadays, cash transactions have become a rare scenario as everyone is carrying credit cards and debit cards with them.
People use credit cards to make even small transactions at the outlet. Therefore, if you want to do business in this competitive world, you must pair your business with the latest online payment terminals. Otherwise, you cannot accept credit card payment online. It will not only hamper your business reputation but also the cash flow of your business. If the customers cannot make online bill payments after purchasing something from your business, it will create a bad impression upon your customers.
Therefore, considering the present situation, it is very important to understand the online payment system. But, unlike offline business, it is quite complicated and initially, you will have to face various problems. If you understand the online payment system, you can easily beat your online business competitors. Keeping this point in mind, we have highlighted some important things that you must know before getting into the online payment system. So, have a look at the following points:
ACH Payments:

 

The full form of Ach is the Automated Clearing House. It basically refers to the electronic debit and credit payment transfers. With the help of this system, customers or cardholders will be able to make payments for mortgage loans, utility bills and other types of online payments. In such a scenario, the payment will be automatically deducted from the cardholder's bank. At present, there are many merchant processor solutions that offer Ach payments to customers. ACH payments play a very important role when customers make subscription-based and monthly based transactions. Moreover, there are many payment solutions that use the ACH payment system in order to send money to their customers. The system provides flawless outcomes and this is why the popularity of ACH payments among the merchant processors is increasing rapidly.

Merchant Account:

 

Well, a merchant account is something that you must need in order to start your online business. Merchant accounts are inextricably associated with the bank accounts and it allows the merchants to receive online debit card and credit card payments. However, you must have advanced payment terminals through which you can accept all forms of payments.

Online Payment Gateway:

 

Online payment gateway plays a very important role when it comes to accepting online payment. It basically acts as a middleman. Yes, it securely sends the important credit card information to the payment processor. It establishes a secure link between the sponsoring bank and the merchant.

Merchant Processor:

 

merchant processor provides you the merchant account and a merchant processor handles the online payment system. Moreover, the payment processor provides anti-fraud measures in order to provide ultimate protection to the merchants as well as the front-facing customers. It is the

 

merchant processor

 

that offers various payment structures such as flat rate processing, interchange plus pricing structure and many more. You can choose as per your requirements. We at International Payment Solutions have been serving our merchants for years and we also offer advanced payment terminals that allow the merchants to accept payments from the customers flawlessly.

PCI Compliance:

 

PCI compliance is another important aspect that you need to know. PCI stands for Payment Card Industry. Another term that you need to know is DSS. The full form of DSS is the Data Security Standard. Now, if you want to start your online business, your payment gateway must meet the PCI DSS standard. The PCI Security Standards Council created the PCI DSS standard to enhance the security in the online payment system.
Efficient Payment Terminals
Well, having a concrete knowledge about the online payment system will not be enough for you. You must know the functions of efficient payment terminals. Otherwise, you will not be able to create a solid customer base. Moreover, if you are running a customer loyalty program to increase customer engagement, you must need the multi-functional payment equipment. We have added some payment equipment below that you can have at your business.
Credit And Debit Machines:

 

Credit and debit machines are something that you must have at your outlets. It lets you accept credit and debit card payments flawlessly. Moreover, it supports recurring payment and the best part is that, you can have portable credit and debit card machine that allows you to accept credit card payment from anywhere.

Virtual Terminal:

 

Virtual terminal is a web-based payment platform. It supports card not present transactions and therefore, you can accept online payment from anywhere. The customer does not have to come physically to make payment.
Not An IPS Merchant?
Now, if you want to accept debit and credit card payments, you can get in touch with International Payment Solutions. IPS otherwise known as International Payment Solutions is one of the best payment processors and so, you will always achieve fruitful outcomes.
Start accepting credit card online and/or in your store today!

 

, Fill out the below form for a free consultation, we will get back to you shortly: