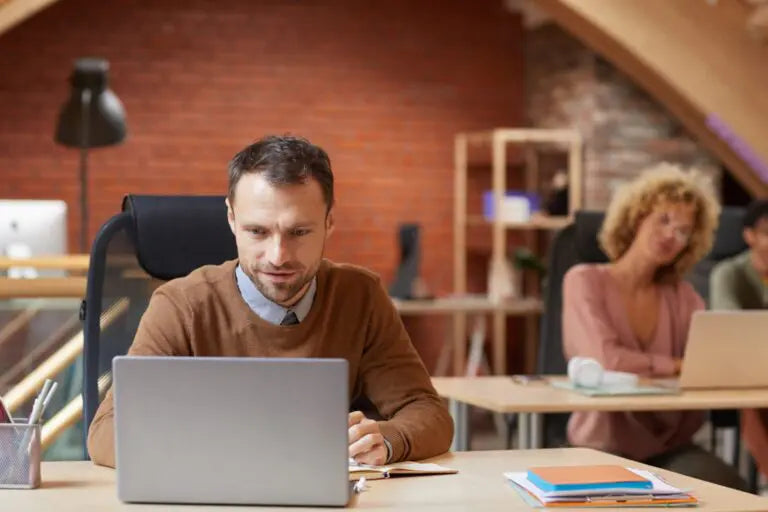 Things That Small Merchants Need For Easy Payment Processing After The Pandemic
Small merchants are heavily affected by the pandemic. The supply chain of their business has been broken. They had to close their retail outlets due to the pandemic situation. As a result, the number of sales had almost become zero during the pandemic. Amid this situation, the cash flow had been affected and the worst part is that they don't have enough credit to maintain the supply chain of their business. However, we at International Payment Solutions realized that small merchants tried their best to cope up with the situation. There are many small merchants who have already taken their business online.
Online business is something that can save the small merchants in this critical situation. However, we are not talking about the present; even in the future, it is something that people will embrace. Fortunately, consumers have already understood the positive aspects of using online payment modes. Therefore, merchants must have advanced
 

payment terminals. Through these tiny, compact portable devices, merchants even in this pandemic era can

 

accept credit card payments

 

online. Accepting online payments has become very important nowadays. It is the only option left for consumers to make

 

bill payments.

The online payment process is really quick and well-secured. It is basically a real-time transaction where merchant processors, banks, and credit card networks are involved. The online payment gateway plays the most important role. It securely sends important data regarding credit card transactions to the merchant processor solution. The processor simply passes the same to the credit card network. The network needs to verify it from the bank's end. Therefore, it sends the same information to the credit card issuing bank. The bank checks the balance and then depending upon it, it accepts or declines the transaction.

Now, the bank sends the same to the network and the network sends the same to the card processor. So, this is how the real-time process gets done. Now, if you are a merchant, you must need a merchant processor for accepting card payments. The merchant processor makes online business simple and when it comes to payment processing, you don't need to worry. Therefore, the first thing that you should do is to pair your business with an efficient payment processor. But, along with it, there are many more things that you need to do. We have highlighted some of them. So, if you are starting an online business, you must go through the following points:
Start Using Advanced Payment Terminals
Well, you are living in the 21st century where people have mobile devices. Therefore, people do not like to carry cash. Instead of cash transactions, they are going with mobile wallet transactions, credit card transactions. Even, this pandemic situation has highlighted why people should go with digital payment modes. According to a report, the number of the digital transaction remains low even having mobile phones and credit cards before the arrival of COVID-19. Now, the scenario has been changed completely. The small merchants will have to understand it. They need advanced payment terminals to make the customers happy.
Advanced payment terminals are not made only for accepting digital payments. These are coming up with endless features. The small merchants can control their whole business with the help of POS terminals. These terminals let them know how much their business is growing. They can see the number of daily sales, cash flow and many more. They can make their customers happy as well. When customers have a wide range of options to make online bill payments, they really feel happy. They choose the convenient one as different credit card companies or mobile wallets have different offers. The number of overall sales has also been enhanced.
Moreover, small merchants do not need to hire extra staff to manage the accounting department. The advanced payment terminals help them to do it flawlessly.
Start Your Customer Loyalty Program
After this pandemic era, merchants must make some changes in their business. It is quite evident that businesses will become more aggressive after this pandemic. The competition will be on another level. This pandemic has affected the business and they have to recover their loss. Amid this situation, the small merchants can start a customer loyalty program that will help them to grow their customer base. Yes, the advanced payment terminals store the important information of the customers. Therefore, based on this information, merchants can make their own customer loyalty program. Here, the merchants can offer attractive cashback on certain products. Moreover, they can also offer gift cards and additional cashback for regular customers.
These small things make a good impression and customers will also promote your business in their personal network as well. So, don't hesitate to start your own customer loyalty program.
Not An IPS Merchant?
So, if you are a small merchant and planning to do implement these things, you must have a merchant account. International Payment Solutions can do this for you. You can get your merchant account in just one day. So, what are you waiting for? Get in touch with International Payment Solutions as early as possible.
Start accepting credit card online and/or in your store today!

 

, Fill out the below form for a free consultation, we will get back to you shortly: