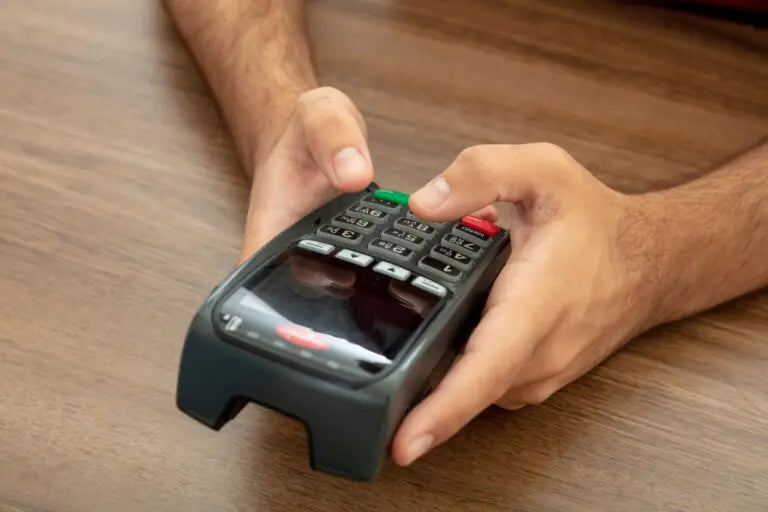 Things That New Online Merchants Should Do To Prevent Fraud
We all are living in an era where technology is playing an important role in the lives of online merchants. There are so many things that have achieved perfection with the help of the technology and the sphere of business is not an exception. We can clearly see the revolution in the sphere of business. If we consider the present situation, we will get to know that people are preferring contactless transactions. Moreover, COVID-19 has made it compulsory for the consumers.
Considering the present situation where customers are carrying credit cards and debit cards instead of cash, new online merchants will have to make changes in their business strategies. Yes, it is quite obvious as the number of online as well as contactless transactions is rising rapidly day by day. People are maintaining social distancing and therefore, people are preferring cashless transactions in the retail outlets.
If you are someone who is sticking to the traditional business model, it is high time to make an online shift. Yes, if you want to elevate your business to the next level, you must start an online business. When it comes to online business, merchant processor solutions play a very important role. They offer online payment gateways through which merchants can accept credit card payments. However, running a business online is not as easy as it looks. If you are a new online merchant, you have to know a lot of things. First of all, you must understand the real-time credit card transactions.
Customers initiate the credit card transaction and then, the merchant processor gets the information through the online payment gateway. After that, the merchant processor passes the information to the credit card network. The credit card network verifies the information and passes the information to the credit card issuing bank. The card issuing bank checks the cardholder's account. After checking everything, the bank finally approves or declines the transaction. After that, the bank passes the information to the credit card brand or the credit card network. The credit card network shares the information with the credit card processor. Thus the credit card transaction gets completed.
So, if you are a new online merchant, you have probably understood the real-time process. Now, if we talk about the online pricing structure, it is more complicated. Yes, there are different pricing structures offered by the merchant processors. We at international Payment Solutions offer interchange plus pricing structure. New online merchants should go with interchange plus pricing structure. However, another pricing structure that is offered by the payment processors is flat rate pricing. If the overall monthly online transaction is very less, new online merchants can go with flat rate pricing.
Along with the pricing structure, there are many more things that new online merchants should know very well. Fraudsters are coming with aces up their sleeves and therefore, new online merchants should follow something in order to prevent fraudulent activities.
Accept EMV Enabled Card                               
Well, there are mainly two different types of cards available in the market- magstripe card and EMV card. If we compare the magstripe with the EMV card, the latter is well secure and equipped with advanced technology. Therefore, if you are a new online merchant, you must accept EMV enabled cards. EMV card consists of a chip where the data is stored in an encrypted form. It is very difficult to copy or break the security of the EMV enabled chip card. Moreover, the transaction process is faster in case of EMV enabled credit cards. The customers can even make contactless transactions in order to make payments online. So, you should always upgrade your business equipment so that you can accept EMV enabled credit cards. You can also encourage customers to upgrade their credit cards from magstripe standards to EMV enabled cards.
Set A Password To Your Payment Terminal
Well, if you are new to online business, you must keep your payment terminal secured. Otherwise, this equipment can be misused. You need to set a password to your payment terminal so that nobody can get access to it. Unauthorized users cannot get access to your terminal menu. However, if you are running a restaurant business, you have to make sure that your employees have the password, otherwise, they cannot accept payment from the customers. It can affect the overall cash flow of your business.
Never Leave Your Payment Terminal Unattended
Well, you should never leave your payment terminal unattended. Otherwise, fraudsters can initiate refund transactions and in such a scenario, it will be difficult for you to cancel the refund process. Moreover, you should always install security cameras around the payment terminal.
Not An IPS Merchant?
So, if you are a new online merchant, you have probably understood the things that you need to do. Now, if you want to elevate your business to the next level, you must pair a payment processor with your business. We will recommend you to go with International Payment Solutions to achieve fruitful outcomes.
Start accepting credit card online and/or in your store today!

 

, Fill out the below form for a free consultation, we will get back to you shortly: