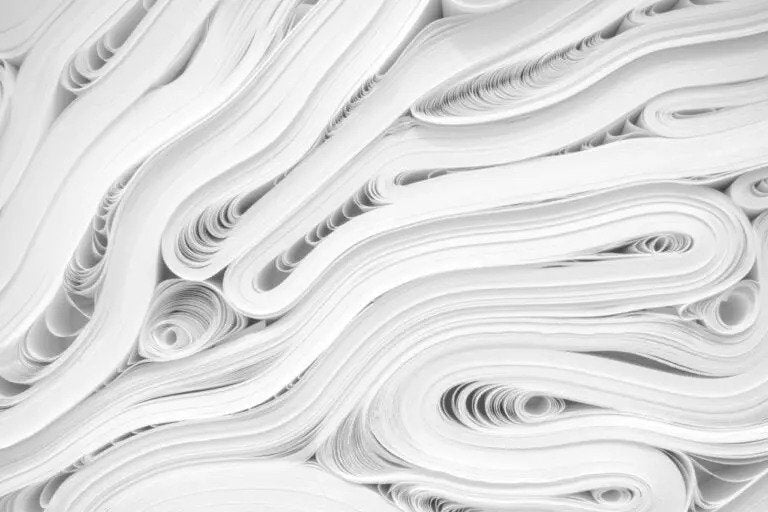 Thermal Paper Roll And How It Is Helping Your Business
We are experiencing the advancement of technology and amid this situation; the ecosystem of the payment has got remarkable changes. the customers moving towards the digital payment modes. Yes, they are carrying a mobile wallet, credit cards, and debit cards instead of hard currency. As a result, merchants across the globe are handling any kind of cash register or accounting ledger. They are bringing advanced payment terminals so that customers can pay using their favourite payment modes. Anyway, as a merchant, you will have to give a receipt to the customers after making a purchase from your business. Now, it must be long-lasting and it should be a pocket-friendly investment for the merchants. A thermal paper roll can be an ideal option in this regard.
According to a report, the paper output in businesses is increasing by 25% every year. Although many businessmen are still using standard printed paper, they are not economical in nature. You need to make a huge investment in that case and apart from this; the maintenance cost of the standard printer is an additional burden. The businessmen need an economical paper that can provide accurate output. Moreover, it must be long-lasting because it will be used as a receipt copy. If you are looking for an all-in-solution, you should definitely go for a thermal paper roll. If you do not have this yet in your business, you are in the right place. Here, we will be covering how thermal paper will be helping your business in the 21st century.
The Key Benefits Of Replacing Standard Printed Paper With Thermal Paper Roll
The use of thermal paper rolls is increasing rapidly. People are replacing the normal printed paper with thermal paper rolls. They are purchasing a thermal printer instead of a costly standard colour printer. The key benefits of replacing the standard printed paper with thermal paper roll are as follows:
Inkless And Clear Printing:

 

if you are using a normal printer where ink cartridges are needed, you might have experienced smudges on the printed receipt copy. Apart from this, you cannot store normal ink for a long period of time. Even if you do not use the printer frequently, you need to change occasionally change the ink cartridges. Apart from this, there are some other problems with using the normal printer. For example, they are bulky and not portable. However, if you replace it with a thermal printer and replace the normal printing paper with a thermal paper roll, you will receive inkless and clear printing. No ink is required here as thermal printing technology is used. Thermal paper has a special coating and when heat is applied, you get a sharp as well as a clear image.
Faster Output:
 

We have already mentioned that thermal printing technology is used in the case of thermal paper. Well, this technology is economical and faster than the traditional mode. One of the main goals of your business is to deliver faster service. Now, if you use the thermal printer, you can give your

 

customers

 

the receipt copy within a few seconds. Thermal printer is also portable and so, if you are into delivery business, you can give the customers clear receipt copy at their doors.
Affordable:
 

Another big advantage of using the thermal printer and thermal paper roll is that they are affordable. As a merchant, you will always want to make the investment as low as possible. You just need to make a little investment in the case of a thermal printer. The thermal paper roll is also more

 

pocket-friendly

 

than the regular printed papers.
Reduce The Overall Maintenance Cost:
 

As a businessman, you will always want to mitigate the maintenance cost. In this regard, you should go with thermal printing technology. In the case of a thermal printer, you do not need to purchase any ink cartridges. Moreover, the thermal printer has a very minimal maintenance cost. Talking about the price of thermal paper rolls, it is very pocket-friendly. Moreover, you can store the thermal paper for a long period of time. So, for long-term use, this is an ideal option for you.
Not An IPS Merchant?
By now, you have understood why you need to replace the traditional ink printer with a thermal printer. Now, talking about the thermal paper roll, there are many platforms that are selling it. But, among them, you should go with International Payment Solutions. There are certain reasons and these are added below:
Premium Quality:

 

International Payment Solutions offers premium quality thermal paper rolls. Moreover, it is completely

 

BPA-free

 

and so, it is not harmful to health. You will always get sharp and deep-black output on these papers.
Long Shelf Life:

 

The thermal paper roll that IPS is offering has a long shelf life. So, if you want to store it for long-term use, you can easily do this.
We hope that you have understood what will be the best platform to buy a thermal paper roll. So, why are you still waiting? Visit International Payment Solutions today.
Start accepting credit card online and/or in your store today!

 

, Fill out the below form for a free consultation, we will get back to you shortly: