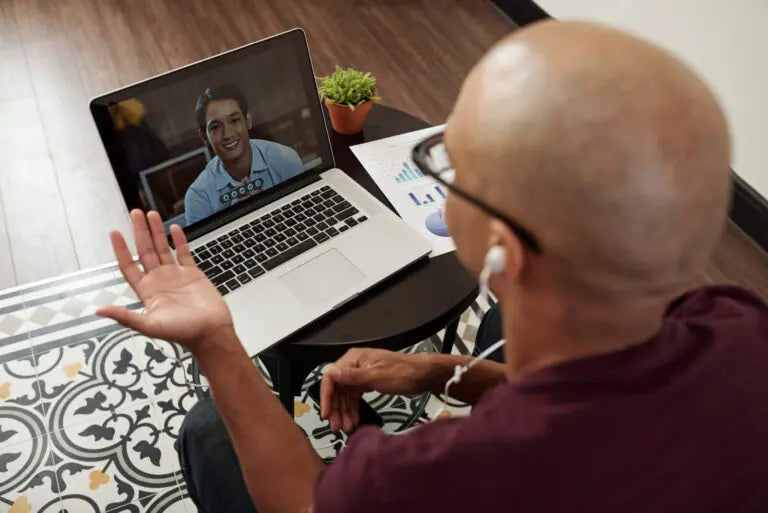 Role Of Digital Payment Modes In Post-Pandemic Era
Digital payment is playing in an important role. Considering the present situation where people are compelled to maintain a physical distancing, they are actually embracing the digital payment modes. After the arrival of the coronavirus, many businesses have been shattered completely. Moreover, small merchants closed their shops. Most people across the world have lost their sources of earning. All these things made the economic condition very miserable. However, amid this critical situation, credit cards and other digital payment modes are playing a very beneficial role.
The online business industry is booming amid this pandemic situation. This is happening because people are following the lockdown. They are unable to go out and shop from the retail outlets. As a result, consumers across the world have started shopping from the online marketplace. So, when it comes to purchasing products online, the only option left for the people for making payments online is the digital payment mode. Digital payment modes consist of credit card payment, debit card payment, mobile wallet payment, and many more. The best part is that digital payment modes promote contactless transactions. The contactless transaction is something that is very important at present. But, in the future, the scenario will not be changed.
People have realized the efficiencies of the digital payment modes. Economists are of the opinion that this realization is not temporary. People will continue using these digital payment modes even in the post-pandemic era. We at International Payment Solutions understand the importance of using digital payment modes. Therefore, we have highlighted some of them here in order to give a concrete idea to the consumers. So, don't forget to run into the following points:
Cost Savings
When it comes to digital payment, the government of different countries, big organizations can do several financial tasks online. Ultimately, it will reduce a huge amount of cost that governments and companies used to invest in operating their financial operations. Moreover, everything will be quick and therefore, those time-consuming tasks can be done instantly.
Accessibility And Convenience
Accessibility and convenience are something that is inextricably associated with digital payment. In such a scenario, customers will not have to carry cash. They don't need to present physically in front of the payment terminals in order to make bill payments. Moreover, digital payment is something that is easily accessible. People can use it using any mobile device. They can make an online payment from anywhere.
Using digital payment modes is very easy. Yes, initially, it might look like a complicated process. But, in reality, it is far better than the offline transaction. You can make online payments within a second. You just need to enter your Pin and you are done. In case of a contactless transaction, you need to hover your card over the payment equipment. After that, your transaction will be completed.
Lower Risk
When it comes to risk, digital payment modes are above all. Yes, there is no risk in these modes and everything will be done securely. There is an online payment gateway provided by the merchant processor. The online payment gateway will securely send the important transaction details to the merchant processor. After that, the merchant processor will do the rest. The digital transaction is a real-time process. You will have details of the transaction. Moreover, there is no specific time for making an online transaction. Yes, you can do it whenever you want.
Trace Everything
The best part of using digital payment mode is that you can trace your transaction. Yes, you can see the details of each and every transaction that you have made. If you are a merchant, you can check your daily sales on the payment terminals.
Future Of Digital Payment
Nobody can deny the fact that we are living in an era of online payment. Well, it means that we are already experiencing the future. Even, after the arrival of COVID-19, the online payment industry is booming. There are many merchant processors that are coming with new pricing structures. Credit card issuing companies are coming up with new cashback offers. In short, different agencies associated with digital payments are trying their best to promote digital payment modes.
There is no doubt that the post-pandemic era will be the era of digital payment modes. With the advancement of technology, there are many companies launched advanced payment terminals. These payment terminals will allow the merchants to accept credit card payment. The customers will also have the flexibilities to make payments in their convenient way. As a result, the digital payment mode will be a blessing in disguise for the small merchants.
Not An IPS Merchant?
So, you have understood the importance of digital payment. Now, if you are a merchant and you want to accept online payment, you must have a merchant account. International Payment Solutions that is a well-known merchant processor offers a merchant account along with the advanced payment equipment. You can get your merchant account in just one day. So, what are you waiting for? Get in touch with IPS and elevate your business.
Start accepting credit card online and/or in your store today!

 

, Fill out the below form for a free consultation, we will get back to you shortly: