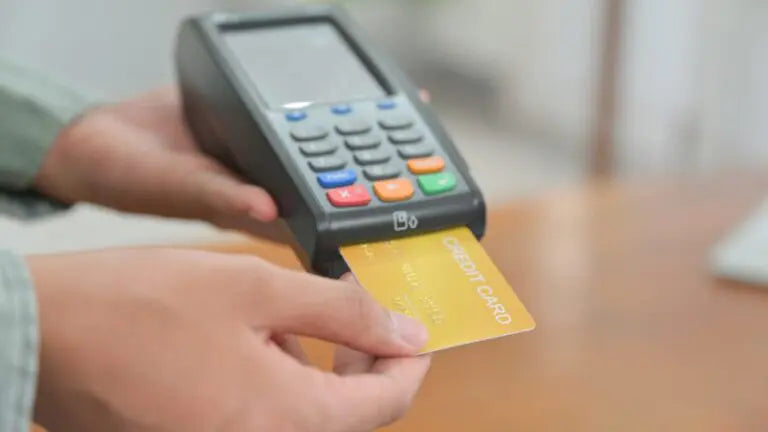 Recurring Payments Are Qualified For Lower Credit Card Processing Rates
Recurring payment has brought a new dimension to the entire ecosystem of online payment. Standing in the 21st century where businesses across various industries are adopting new strategies to cope up with the competitive market, the recurring payment is playing a vital role. People have been giving more preference to online transactions since the arrival of COVID-19. Moreover, many businesses have taken their businesses online and started accepting card payments.
However, many people have lost their jobs and situations have become very intolerable for them. In such a situation, recurring payment provides them flexibility when it comes to making bill payments online. Recurring payment is also known as AutoPay. In the case of recurring payments, customers do not need to pay the entire amount while purchasing products. It allows the customers to pay the bill in several installments. The payment processor deducts the recurring amount each month from the bank account of the consumers. However, in case of a recurring payment, the consumer has to give permission to the merchants. Otherwise, the merchant processor will not be able to deduct the recurring payment from the customer's bank account.
Things That Merchants Must Know Before Accepting Recurring Payments
There are certain things that merchants should have in order to accept recurring payments. We have made a brief breakdown of these things. So, have a look at the following points:
If you are into online business and accepting such payment, you must pair your business with a subscription provider. Your subscription provider must have PCI standard practices for payment security. PCI is also known as the Payment Card Industry. Moreover, it should have built-in fraud protection in order to mitigate fraudulent activities.

Well, it is a fact that you have to become a merchant of any merchant processor solutions in order to

 

accept recurring payment. But, there are many payment processors that do not offer recurring payment system. If your business accepts recurring payment, you have to make sure that your payment processor provides a recurring payment system.

The best thing about such payment system is that you don't need to call your consumers for the payment. Yes, your payment processor will automatically deduct the balance from the customer's account. Moreover, you don't need an adequate number of staff to manage the cash flow of your business.

If your

 

business

 

offers recurring payment, there is a higher chance that you will attract more consumers. Yes, customers look for flexibility when it comes to the

 

payment system. Recurring payment brings that flexibility and customers can even buy premium products from your business as there will not be a one-time payment.

If we specifically talk about the cash-flow of your business, accepting such payment will make it easier for you. Yes, you will have a good amount of monthly cash flow through which you can take your business to the next level.

You have to make sure that your payment processor accepts all forms of payments. Otherwise, you will lose many customers. Yes, with the advancement of technology, we have now different forms of payment systems. The payment mode varies from customer to customer. You will never know in which form the customer is going to pay. Therefore, you have to make sure that your business accepts all kinds of payments.
Visa And MasterCard Offer Lower Interchange Rate For Recurring Payments
If you are accepting credit card payment online or in-person, you are very familiar with the interchange rate. Yes, it is something that is issued by the credit card issuing bank. Credit card payment is a real-time payment and there are certain organizations such as merchant processor, credit card brand and credit card issuing bank work behind this process. Therefore, the interchange fee is compulsory. However, many merchants do not know that Visa and MasterCard offer a lower interchange fee for recurring payments. As a result, if your business starts accepting recurring payments, you can make more profit. There are many big industries such as healthcare, e-commerce promote recurring payment system as it helps them to maintain the cash flow in their businesses.
We at International Payment Solutions understand this. Therefore, we have made a comparison between manually keyed, card-present and recurring transactions in order to give you a concrete idea.
Visa Canada
| | | | |
| --- | --- | --- | --- |
| Card Type | Card-present | Keyed | Recurring |
| Consumer Card | 1.42% | 1.52% | 1.37% |
| Infinite Card | 1.61% | 1.71% | 1.56% |
| Corporate Card | 1.90% | 2.00% | 1.85% |
| Privilege Card | 2.08% | 2.45% | 1.95% |
MasterCard Canada
| | | | |
| --- | --- | --- | --- |
| Card Type | Card-Present | Keyed | Recurring |
| Consumer Card | 1.30% | 1.65% | 1.30% |
| High-Spend Card | 1.42% | 2.29% | 1.42% |
| Corporate Card | 2.00% | 2% | 2.00% |
| Premium High-Spend Card | 1.86% | 2.79% | 1.86% |
Not An IPS Merchant?
It is very important to qualify for recurring payments in order to accept it. We at International Payment Solutions offer such payment and therefore, we will recommend you to select IPS as your merchant processor solutions in order to achieve fruitful outcomes in your business. IPS is one of the most efficient payment processors and so what are you waiting for? Get in touch with us as early as possible.
Start accepting credit card online and/or in your store today!

 

, Fill out the below form for a free consultation, we will get back to you shortly: