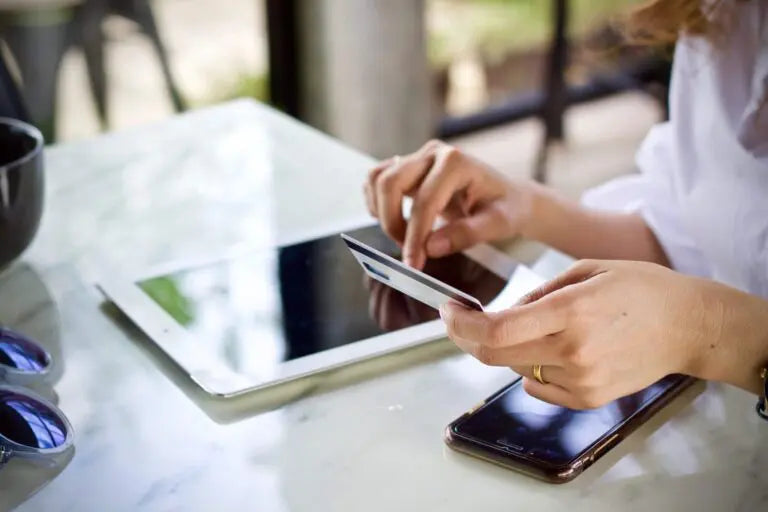 Poynt Terminal- The Best Payment Equipment For Your Business
Poynt terminal can be an efficient payment tool for your business. With the help of technology, you can easily take your small start-up to the next level. At present, people across the world are embracing the innovations of technology. The digital payment mode is one of them. Yes, people are ignoring the cash payment. Moreover, after the emergence of coronavirus, people have started using mobile wallets and credit cards for making payments online. Along with this, people are also giving more importance to the virtual marketplace.
The COVID-19 has made the business scenario difficult for many businessmen. Well, everything has positive as well as negative aspects. Merchants always keep an eye on the positive sides in order to keep themselves on the right track. Amid this critical situation, the digital payment industry is booming. The number of digital transactions is going up. Therefore, many online marketplaces are experiencing good times in their business. If you are a merchant and want to elevate your start-up to the next level, you must pair it with the digital
 

payment terminals.

It is a fact that people are using digital wallets and cards to make bill payments. But, if your business does not have the capability to accept these forms of payments, you will not get the taste of profit. Therefore, you should enable online bill payment services as early as possible.

The good news is that many merchant processors are coming up with various digital payment equipment. Unfortunately, you will not get good results from them. We at International Payment Solutions have realized the situation very well. We have come up with various payment equipment such as virtual terminal, credit and debit machines, ATM, gift card, online payment processing many more. Some of these support card present transactions whereas some support card not present transactions.

Well, if we specifically talk about the credit and debit machine, IPS is offering different types of machines. Yes, the company is offering Clover Flex smart terminal, Clover Mini smart payment terminal, Poynt terminal, and many more. The different machine has its own advantages. However, here, we will specifically elaborate the positive aspects of having Poynt Terminal in your business.
The Poynt Terminal- Smart Payment Terminal
If you want a portable payment terminal through which you can control your business smoothly, this device will be an ideal choice for you. The Poynt Terminal or Poynt Smart Terminal is compact and portable. It allows you to control your operation from anywhere. It is not an ordinary point of sale device. The machine is beyond your imagination. It is super-fast and it consists of built-in intuitional features that can help you to serve your customers effectively. Well, it also has a fully customized built-in Poynt application that can help you to do multiple tasks. You can do multiple things such as getting feedback from customers, comprehensive accounting and many more. It also comes up with a built-in POS system that lets you accept online credit card payments, debit card payments and many more. Your business can also accept contactless transactions with the help of this advanced payment equipment.
Why You Should Have This Terminal?
Poynt Terminal has endless advantages. We have explained some of them here. So, don't miss to go through the below-mentioned points:
Real-Time Reporting:

 

Well, if you are into an online business, you will probably know that real-time reporting is very important in the business. With the help of this smart terminal, you can do this very easily. Yes, you can track your daily sales and along with it, you will also get details of real-time insights and real-time analytics.

Product Catalogue:

 

Well, having a well-decorated product catalog can help you to create a solid impression upon your customers. Yes, you can make your product catalog more attractive with this smart debit and

 

credit card machine. Making an attractive product catalog is not as easy as it looks. But, with the help of this device, you can easily upload photos of your product. After that, you can organize them in their respective categories. You can also create modifiers.

Create Customer Loyalty Program:

 

Well, having a customer loyalty program can help you to increase the overall cash flow in the business. With Poynt Terminal, the merchants can increase customer engagement. They can carry out various surveys. Merchants can also get real-time feedback from the customers. The machine also has the capability to store the purchase history of the customers. It will help the merchant to conduct the customer loyalty program more effectively.

Portable And Compact:

 

The device is portable as well as compact. Moreover, it has Wi-Fi connectivity. Therefore, you can accept payments from anywhere.
Not An IPS Merchant?
If you want a Poynt Terminal in your business, you need to get in touch with International Payment Solutions. The company will provide you with a merchant account and after that, you can start accepting online payments through Poynt Terminal.
Start accepting credit card online and/or in your store today!

 

, Fill out the below form for a free consultation, we will get back to you shortly: