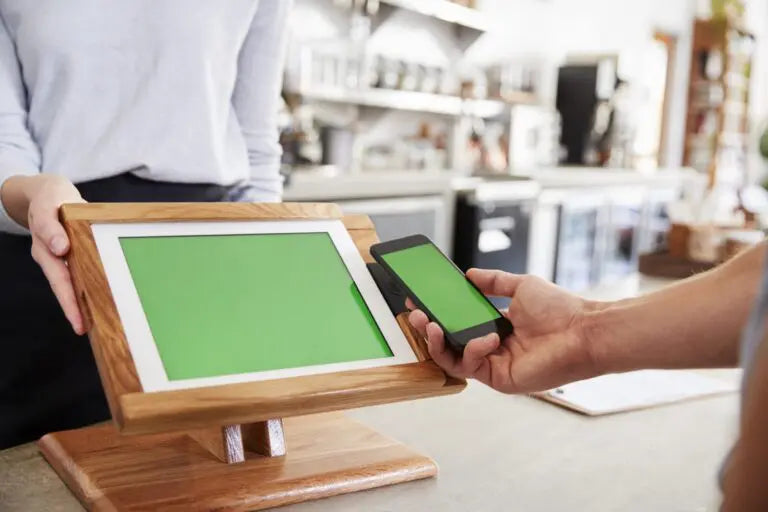 Payment Equipment And Why Merchants Should Upgrade It In 2020
Payment equipment is playing an important role in the growth of your business. It is one of the most important aspects of your business as, without advanced payment equipment, you cannot maintain the positive cash flow in your business. We are living in a technologically developed era where you cannot win the race without the help of technology. If you are into business and accepting card payments with your old payment terminals, you are actually making a big mistake. Changes are required over the course of time and your business payment equipment is not an exception. If you want to elevate your business to the next level, you must upgrade it as early as possible. Otherwise, it will be very difficult for you to beat your competitors.
If we consider the present situation, we can clearly see that it is the generation of credit and debit cards. People are giving more importance to NFC payment, mobile wallet and online payment. Moreover, COVID-19 has changed the entire payment ecosystem. Consumers are shopping online and they are making contactless transactions or NFC payment in the retail outlets. Therefore, depending upon the situation, merchants must use advanced payment terminals to accept online bill payments. Considering the present situation where the cashless transaction has become the first priority, online businesses are flourishing. So, it is the best time to make an online shift.
However, starting an online business with advanced payment equipment is not very easy. First of all, you must have proper knowledge about the various payment equipment. Along with it, you must know the complicated payment structure very well. Otherwise, it will be difficult for you to track the cash flow of the business. We at International Payment Solution understand the present competitive market and so, we give our full support to the new online merchants. We generally offer interchange-plus pricing structure. If you are a new online merchant, you might feel that this pricing structure is very complicated. Well, the fact is that it is the best pricing structure and it maintains the transparency in the business. Moreover, we offer advanced payment equipment that you must need in your business. We offer the following payment equipment:
Credit And Debit Machines
We offer advanced credit and debit machines that can help you to take your business to the next level. Our payment terminals are highly-secured and it can accept all forms of payments. Therefore, you don't have to worry about the payment modes. Customers can make online payments in whatever way they want. It basically makes the entire payment system more flexible and your customers will have a positive experience. The number of regular customers will be increased. We also offer different types of credit and debit payment equipment such as countertop terminals, short-range terminals, long-range terminals, poynt 5 smart terminal, poynt smart terminal, clover mini smart terminal, clover flex smart terminal and many more. You can choose as per your requirements.
Virtual Terminal
Earlier, we have mentioned that people are giving more importance to online transactions. Therefore, you must have payment equipment that supports card not present transactions. Well, keeping this point in mind, we have brought a virtual terminal that allows you to accept credit card payments online from anywhere. A virtual terminal is web-based payment equipment and therefore, there is no need for the physical appearance of the customers. The merchants need the credit card details that customers can send through mail or text. After getting the information, the merchant needs to log in and put the details over there. The virtual terminal will do the rest.
The best thing is that merchants can process online transactions from anywhere as our virtual terminal supports various devices such as laptops, smartphones and desktop. Moreover, multiple users can log in simultaneously. So, if you have a huge customer base and you need to accept a lot of online payments daily, you don't have to worry.
Apart from virtual terminal and credit and debit card machines, we also offer gift cards, point of sale system, Automated Teller Machine (ATM), online payment processing and pay at the table terminal.
Advantage
Advanced payment equipment has endless advantages. Our payment terminals support a recurring payment system and along with it, it helps you to track your daily sales. Moreover, you will be able to understand whether you are having positive cash flow or negative cash flow if you pair your business with advanced payment terminals. It also enhances the interactions of the customers with your brand.
Not An IPS Merchant?
Well, if you want to accept online credit and debit card payments, you need an online payment gateway. We at International Payment Solutions offer this at a very reasonable interchange-plus pricing. We are one of the most efficient payment processors and we have years of experience in this field. So, if you want to elevate your business to the next level, you must become a merchant of IPS.
Start accepting credit card online or in your store today!

 

, Fill out the below form for a free consultation, we will get back to you shortly: