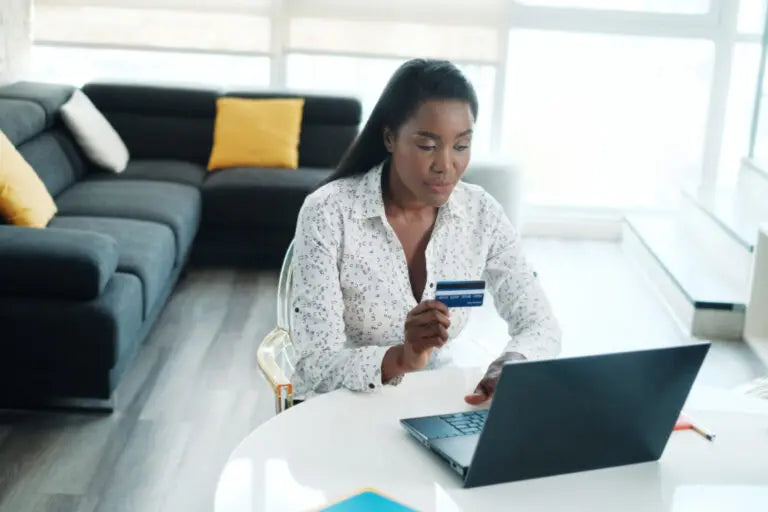 Online Transaction Vs Card Present Transaction- Which One Is Safer Amid COVID-19
Online transaction has become a new way of making transactions in the 21st century. Along with the online transaction, people are making bill payments through card present transactions. However, it does not matter whether you are making card present transactions or online transactions, both are efficient and better than cash transactions. But, COVID-19 has changed the entire ecosystem of payment. Standing in such a situation, we can clearly see the difference between card present transactions and online transactions.
Difference Between Card Present Transaction And Online Transaction
Well, there are differences between card present transactions and online transactions. As a merchant, you have to understand his to cope up with the present competitive situation.
When it comes to card present transactions, the credit card or debit card is required. Moreover, the presence of cardholder is compulsory. The cardholder needs to swipe or tap the card over the payment terminal. Thus, the merchant will able to accept credit card payment. However, the merchant must have an advanced credit card machine in order to complete the transaction flawlessly.
Now, in such a case, if the customer loses his or her credit card, the transaction will not be completed. Moreover, the cardholder must put the right PIN to complete the credit card transaction. However, customers can also make a contactless transaction where he or she does not need to enter a PIN. Nowadays, credit cards have been coming up with advanced EMV chip that supports NFC technology. It allows the customers to make the payment without touching the payment equipment. But, the card is still required.
On the other side, an online transaction does not require the presence of a physical card. The customer can initiate the online transaction sitting from home. The card details must be saved in the phone in order to make the online transaction. Moreover, nowadays, with the betterment of technology, we have got digital wallets. Digital wallets work like prepaid cards. Yes, it allows the customers to make online transactions flawlessly. The amount will be deducted from the digital wallet. It is safer and faster than using credit cards.
If we consider the present situation where people are maintaining social distancing, the number of online transaction is increased. Small merchants closed their retail outlets and therefore, the buying opportunities were reduced amid lockdown. People were not able to make the card present transaction. However, it did not affect the shopping experience as there were online transaction modes.
Which One Is Better?
If you are making a purchase directly from the store, you will have the option to check each and every item before purchasing it. Moreover, you might get some extra cashback offers that most retail outlets run occasionally. On the other side, you will not have such an option in case of an online transaction. It will be a prepaid transaction and you will have to wait for the delivery of your product. But, the good thing is that AR technology has arrived in the sphere of the e-commerce business. It will give you the real experience that you get in the retail outlets.
Moreover, if we talk about fraudulent activities, it remains low in the case of the online transaction. The fraudsters do not get enough opportunities to copy the credit card details as you are making the entire transaction online sitting from your home. On the other side, if you are making card present transactions on a POS terminal or credit card machine, your credit card details might get exposed. Fraudsters use credit card skimmers and after stealing your credit card details, they sell it on the dark web.
Benefits Of Having Advanced Payment Terminals
Well, it does not matter what customers are preferring, you must have advanced payment terminals that support both card present transactions and online transaction. We at International Payment Solutions understand the present scenario very well and this is why we have come up with innovative payment equipment. We have advanced credit card machines, debit card machines that are well-secured. If you install this equipment at your shop, you will be able to accept online credit card payment. On the other side, we have an online payment gateway and virtual terminal that allow you to accept payment from anywhere.
If you go with a virtual terminal, you can accept credit card payments online sitting from anywhere. You can even send an online invoice to your customers. Moreover, if you have your own online marketplace, you can integrate the online payment gateway to your website. As a result, your customers will be able to make payments directly from your website.
Not An IPS Merchant?
By now you have understood the differences between online payment and card present transaction. Now, if you want to keep on your business amid such a critical situation, you must get in touch with IPS. International Payment Solutions otherwise known as IPS is one of the best payment processors. This virtual merchant processor solution has advanced terminals that will surely help you to operate your business flawlessly.
Start accepting credit card online and/or in your store today!

 

, Fill out the below form for a free consultation, we will get back to you shortly: