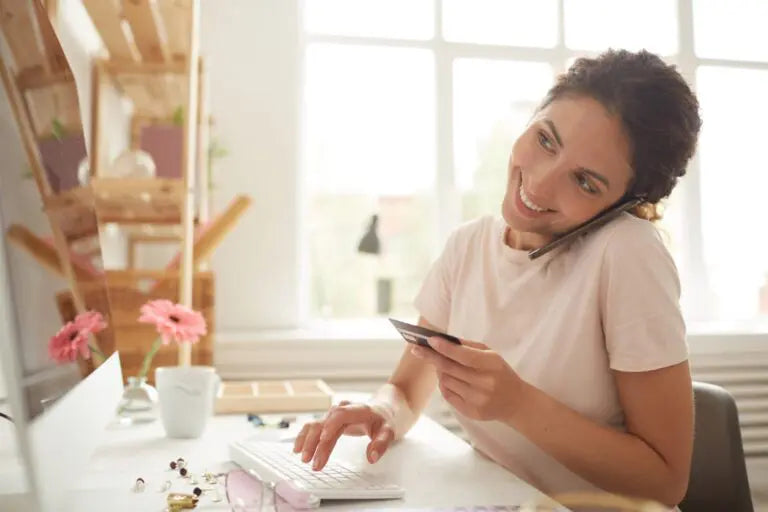 Online Payment Processing And Why Online Merchants Need It
Online payment processing helps merchants to elevate their business to the next level. If you see the present situation, the growth of online business is at its best. The main reasons behind it are the reliability, flexibility and high-class security. People are preferring online transactions and they are making bill payments through contactless transactions in the retail outlets. Moreover, the coronavirus outbreak has made the social distancing compulsory and therefore, people are shopping sitting at their homes.
In such a situation, if you are still sticking to the traditional business strategies, you will not be able to take your business to the next level. If you want to flourish, you have to make an online shift. At present, the online marketplace is the best option through which you can enhance your reach. More customers will come to know about your market place and you might even get international customers as well. Some people believe that the number of fraudulent activities is on the higher side in the case of online business. But, sometimes, you have to act as per the magnitude of the situation and now, the situation demands online business. Many small merchants have already started this and they are really making a good amount of profit.
Before getting into online business, you must have a merchant processor in order to get access to online payment terminals. If you have built your own marketplace, you must integrate the online payment gateway in order to accept credit card payment. You can also add custom checkout features that will securely process the online payments directly from your website. However, getting an online payment gateway or custom checkout option is not easy. There are many fees inextricably associated with it. Moreover, you have to choose a proper merchant processor solution for your business. Otherwise, you will not be able to achieve your desired outcome.
We at International Payment Solutions understand the present situation and therefore, we offer a multi-functional online payment processing system that will help you to operate your online marketplace flawlessly. We have added a lot of efficient features to our online payment processing system. But, before getting into it, you must know the advantages of having such a system in your online marketplace. So, have a look at the following points:
An online market place gives you a vast channel through which you can sell your products easily. Now, if you pair your online market place with an online payment processing system, you will get your online payments very easily.

The interface of our custom check-out page is very user-friendly and therefore, customers will not have any problem making online payments.

Well, if you go with the online market place, the marketing costs will be reduced as you will not need a physical outlet. You don't need extra staff to promote your business. The merchant can do it easily online. You can use social networking sites to gran more customers.

You will be able to do oversea sales. Yes, our online payment processing system accepts international currencies and so, foreign customers can also buy from your marketplace.

Well, if you have an online marketplace, the cash flow of your business will be increased. It will be opened 24×7 and so, customers across the globe can place orders whenever they want. Moreover, they can make online payments at any point of time. It also enhances the transparency as well as the efficiency of your business.
Well, everything has advantages as well as disadvantages. If you go with an online payment processing system, you have to pay the credit card processing fee to the merchant processor. We at International Payment Solutions offer interchange plus pricing structure that maintains the transparency between the merchants and the payment processor. If the volume of monthly transactions remains low, you can go with a flat rate pricing structure.
Online Payment Processing
If you are looking for a multi-functional online payment solution for your business, our online payment processing system will be an ideal option for you. We at IPS offer online payment gateway and custom checkout features that will allow you to take your business to the next level. Some core features of our online payment processing are as follows:
Programming interfaces (API)

24×7 support

The integration process is very simple and you can integrate it with your company's logo

Additional support for fraud prevention tools, gift cards and Google Pay

Payment form fields that can be fully customized

Multi-currency conversion and account updater

Installment as well as recurring payments with advanced tokenization method

Robust anti-fraud tools
Not An IPS Merchant?
You have probably understood why small merchants need an online payment processing system. Now, if you want such a system for your business, you must pair your business with International Payment Solutions that is one of the best merchant processors in Canada. So, don't just wait; get in touch with IPS as early as possible.
Start accepting credit card online or in your store today!

 

, Fill out the below form for a free consultation, we will get back to you shortly: