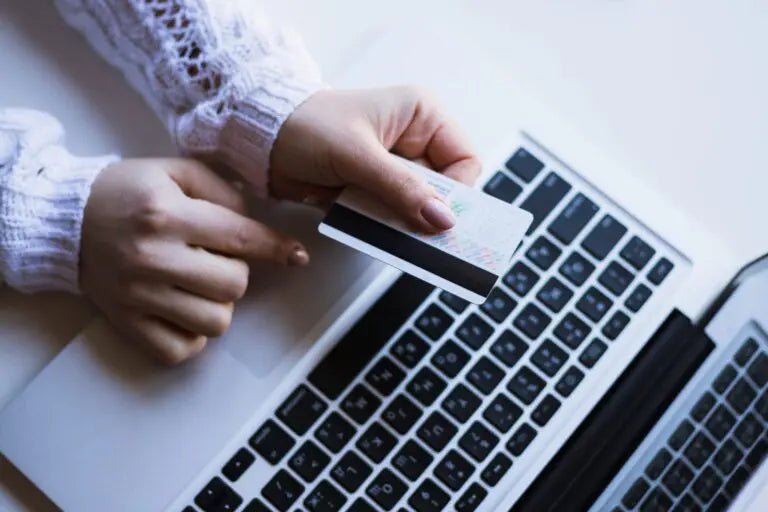 Non Profit Organizations Credit Card Processing Tips
Non profit organizations are helping people amid COVID-19. Considering the present situation where many people are suffering from the deadly impacts of COVID-19, we can see that many non profit organizations have come forward to help these people. As a matter of fact, many Americans have lost their jobs and as a result, depression and frustration are titillating their minds. But, non profit organizations across the globe are trying their best to keep the situation under control by helping these people in various ways.
A non profit organizations generally receives profits in different forms such as sponsorships, donations, services, goods and many more. After that, they donate all these things to the people who are in need in order to achieve their missions. Non profit organizations generally serve various communities such as associations, clubs, chambers of commerce, churches and many more. They also help the people who are badly affected by any natural calamity or deadly diseases.
However, standing in the 21st
 

century, it is very important to accept credit card payment. Yes, technology has given a new as well as advanced dimension to the entire ecosystem of payment. Therefore, if a non profit organizations stick to offline donations, they might not get enough donations that they need to fulfill their missions. Moreover, if a non profit organizations starts accepting card payments, people across the globe will be capable of donating a good amount through online payments.

Well, starting a non profit organizations and receiving funds online are not as easy as it sounds. Your organizations must be registered under Canada Revenue Agency otherwise known as CRA. Moreover, your credit card processing fees will be on a lower side if you have a registered charity. Yes, you have heard it right. The credit card processing fees for a registered charity and the businesses are completely different. If we talk about the credit card processing fees for charity, it is generally – interchange fee + 0.10% and 10 cents per credit card transaction. However, if we combine the interchange fee of MasterCard and Visa, the average credit card processing fee for the registered charity can be 1.35% + 10 cents.

There are many registered charity organizations that generally do not have any concrete ideas regarding the credit card processing fees. As a result, they are not accepting online credit card payment. Well, we at International Payment Solutions understand this and therefore, we have come up with certain points about non profit credit card processing. So, have a look at the following points:

Nowadays, many non profit organizations are conducting fundraising campaigns in order to help the needy people. We at International Payment Solutions promote online donations. If you are into charity organizations and want to increase the number of donations, you must enable online donation service. Well, in such a case, you must pair your organization with a payment processor. International Payment Solution is one of the most reputable and efficient merchant processors and with IPS's advanced payment solutions, your organizations can accept online donations in any form. Moreover, we have our payment gateway and credit card vault. So, the credit card details and donor information will always be protected. If your organization has a website, you can add a 'donate' button through which the donors will directly make online payments.
Accept Donations through Virtual terminal
International Payment Solutions offer virtual terminals through which non profit organizations can accept donations from anywhere. Yes, the virtual terminal is basically a web-based payment terminals where you just need to put the credit card details of the donor. You can access it from anywhere using devices such as mobile, tablet and laptop. Our virtual terminal supports recurring payment, invoice and billing and real-time reporting. Another positive aspect of our virtual terminal is that it supports multiple users. So, members belonging to your charity organization can simultaneously process online credit card transactions using different devices.
Accept Recurring Donations
There are many donors who make monthly or weekly donations. So, with our subscription management system, your non profit organizations can easily accept recurring donations. The subscription management system will help you to track the number of donors contributing monthly and weekly. It also has payment reminders and if the credit card of any donor is expiring soon, it will also let you know about it.
Canadian Charity Credit Card Processing Rate
If you have a registered non profit organizations, you can easily qualify for low credit card processing rates. We have added the special interchange rate category for Visa and MasterCard below:
| | | |
| --- | --- | --- |
| Card Brand | Card Type | July 2018 |
| | | |
| --- | --- | --- |
| Visa | Keyed consumer | 1.170% |
| Visa | Keyed infinite | 1.360% |
| Visa | Keyed infinite privilege | 2.140% |
| Visa | Keyed corporate | 1.990% |
| MasterCard | Keyed consumer | 1.2333% |
| MasterCard | Keyed high-spend | 1.483% |
| MasterCard | Keyed premium high-spend | 1.733% |
| MasterCard | Keyed corporate | 2.233% |
Not An IPS Merchant?
By now, you have probably understood everything about non profit organizations credit card processing. So, if you want to achieve fruitful outcomes in this aspect, you must pair your organization with International Payment Solutions that is one of the best merchant processor solutions. The advanced payment solutions of IPS will also assist you to get more donations. So, what are you waiting for? Become a merchant of IPS today.
Start accepting credit card online and/or in your store today!

 

, Fill out the below form for a free consultation, we will get back to you shortly: