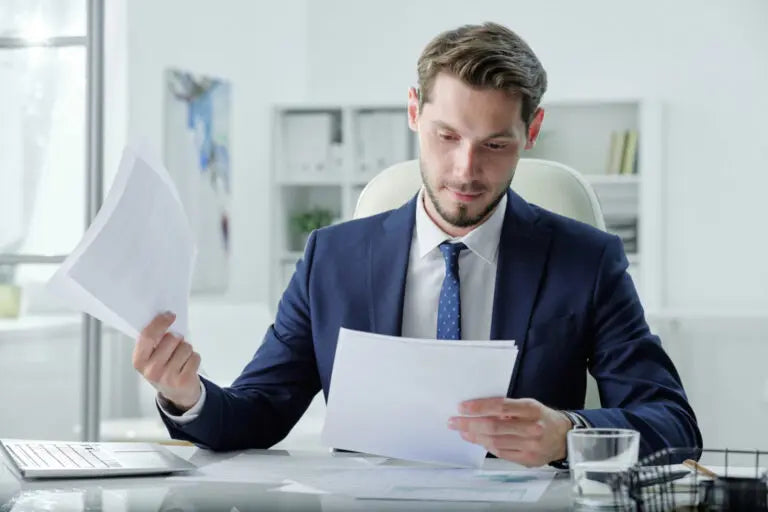 Merchant Processor Solution- Good Or Bad For Small Merchants
Well, we all are moving towards advancement with the help of technology. We are living in the 21st century where we can experience the change in our lifestyle. We don't follow those things that we used to do a few years back. However, if we specifically consider the present situation, we will see that people are now preferring digital transactions such as online transactions and contactless transactions. Therefore, if you are a small merchant, you have to make changes in your business strategies. Otherwise, it will be difficult for you to fulfill the requirements of your customers.
However, starting an online business is really profitable. But, everything has positive as well as negative aspects and online business is not an exception. The first thing that you need to start an online business is a merchant processor. Yes, you have to pair your business with a merchant processor in order to accept online credit card payment. There are many misconceptions inextricably associated with merchant processors. Some believe that it will increase the customer base. On the other side, some people are of the opinion that it might mitigate the overall profit margin. Well, the fact is that if you want to elevate your business to the next level, you must pair your business with a merchant processor solution.
If you want to start online, you must understand the real-time credit card transaction process. We have elaborated it below in order to give you a concrete idea. So, don't miss the following points:
Customers tap or swipe the credit card over the EMV or magstripe payment terminal. Thus, a credit card transaction is initiated.

Now, the merchant processor solution receives the important credit card information through the online payment gateway and passes it to the credit card network.

The credit card network shares important information with the bank. After that, the credit card issuing bank checks the available credit in the cardholder's account. Depending upon the available credit, the bank declines or approves the credit card transaction.

After that, the bank shares the same information with the credit card network and the network passes the information with the merchant processor solution. Thus, a credit card transaction gets completed.
So, you have understood the basic concept of online transactions. Now, we at International Payment Solution believe that you must understand the advantages of pairing a payment processor with your business so that you don't live in misconceptions and rumors.
Advantages
The advantages of pairing a payment processor with your business are as follows:
Enhance The Cash Flow In Your Business:

 

Well, nowadays, the market has become very competitive, and therefore, it is very difficult to maintain the cash flow of your business. But, you can increase it with the help of a merchant processor solution. Yes, a merchant processor solution allows you to deal with international clients and therefore, the number of sales will be increased.

Increase The Customer-base:

 

Well, increasing the customer base is very important and you can do it by taking your business online. Yes, if you want to expand your business, you can start your own online marketplace. Thus, customers across the globe can reach you.

Accept Online Payment Flawlessly:

 

Another best thing about the merchant processor solution is that it allows you to accept credit card payments online. Therefore, there will be no interruption in the cash flow in your

 

business.

Accept Payment Securely:

 

Many people believe that there is a risk of fraudulent activity in online transactions. But, it is completely wrong. Merchant processor solution provides an online payment gateway that securely transfers the important credit card information to the payment processor from the cardholder. The data remains in an encrypted form and so, it is difficult to copy it.

Advanced Payment Terminals:

 

You will have advanced payment terminals that will allow you to accept multiple currencies. Moreover, we at International Payment Solution provides a virtual terminal through which you can accept payments from customers across the globe.
Disadvantages
Well, the disadvantages are as follows:
Complicated Credit card Processing Rate:

 

If you are new to online business. It will take time to understand the complicated credit card processing pricing structure. Yes, there are different types of credit card processing rates offered by the payment processor such as flat-rate processing, interchange plus processing and many more. We at International Payment Solutions offer interchange plus pricing structure. It is transparent but complicated.

Other Fees:

 

Well, a merchant has to pay other fees along with the

 

credit card processing fee. These are account change fees,

 

level 3 data processing fee, PCI compliance fee, PCI non-compliance fee and many more.
Not An IPS Merchant?
By now, you have probably realized that having a merchant processor is beneficial for your business. Now, if you want a payment processor, we will suggest you go with International Payment Solutions that is an efficient payment processor. With IPS, you can easily take your business to the next level.
Start accepting credit card online and/or in your store today!

 

, Fill out the below form for a free consultation, we will get back to you shortly: