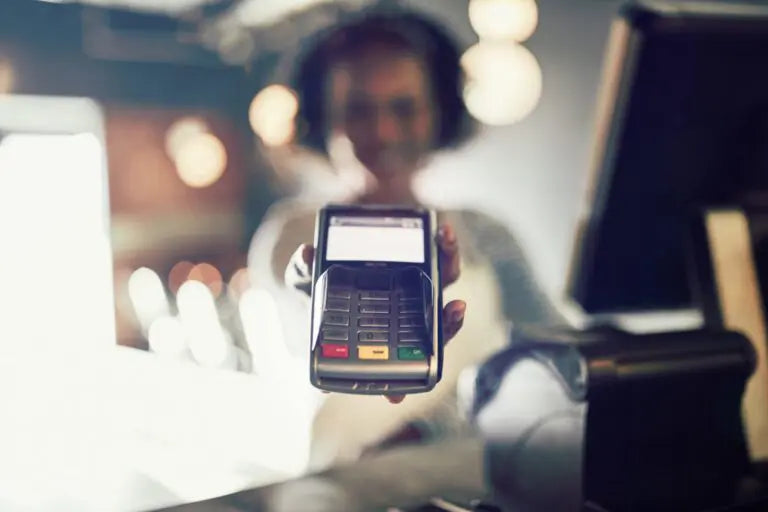 Lead The Restaurant Industry With The Latest Payment Solutions From IPS
Restaurant industry is leading the change. Considering the present situation, we have to say that every industry is feeling the deadly impact of COVID-19. We at International Payment Solutions have observed that businesses that are generally considered as essential services are looking for innovative ways to accept credit card payments online. We are very glad to see the determination as well as the tenacity of the small business community. Therefore, we have come up with some latest payment solutions of IPS such as online stores, virtual terminals, invoicing and hosted payment pages.
As a matter of fact, there are many service businesses looking for new and advanced payment methods in order to maintain the continuity. But, here, we will specifically talk about food and restaurant service businesses.
When it comes to restaurant businesses, we have to admit that they mostly sell products offline. But, standing in this critical situation where social distancing has become compulsory, owners of restaurant businesses have to realign their business strategies. They have to offer online ordering, product pickups, food delivery services to keep on the cash flow.
But, before getting into these points, we recommend the restaurant owners to go through the restrictions and guidelines updated by the federal government.
Some common aspects related to food business are permitted to keep on operating and these are as follows:
Retail staff should be there at food distribution facilities

Food production staff including bakers, fishmongers and butchers are allowed to continue operating

Restaurant services including alcohol service must be opened for takeout or delivery.

 

Dining room service

 

is not allowed.

Other food delivery services will remain open.
Accepting In-Person Payments
Standing in the 21st
 

century, we, merchant service providers can proudly say that many alternatives to card-present transactions are available to the merchants. Still, if you are accepting in-person payments, you have to keep an eye on the physical credit card terminals. You have to keep your payment terminals clean as much as possible. We also have added some cleaning tips below so that you don't face any problem in spite of having high traffic at your outlet.
First of all, you need to unplug all the cables, wires and sources of power.

Now, take a microfiber cloth and clean the external part of your payment terminal with it.

You can also use a disinfectant spray to keep the terminal germ-free.
You should not do the following things while cleaning your payment terminal:
Never use alcohol-based solutions on the plastic lens for cleaning it.

Do not use abrasive products such as detergents and solvents to clean your physical payment terminal as it can damage the plastic cover of the terminal. Even, it can also hamper the electrical contacts.

Do not clean the electrical connections of the terminal

Never spray liquid directly on the terminal

Do not clean the smart card reader slot of your terminal with any liquid-based cleaner.
In addition to this, you should encourage the customers to use contactless payment methods in order to prevent the spread of germs.
Accept Card Not Present Or Online Transactions
Well, restaurant business owners should give preference to online transactions in order to promote social distancing. It is a fact that many restaurant business owners have recently taken their business online and therefore, they need to know the advanced payment solutions to let their customers know about the latest offerings.
We at IPS offer several payment solutions through which you can not only receive payment online but also take your business to the next level. So, have a look at the following points:
Create Online Store With IPS:

 

It is the high time to open your own online store and expand your business. With IPS, you can add your own customized menu along with the descriptions and photos to your website. You can also add your latest offerings such as food delivery, takeout and curbside pickup. Customers can easily place their orders online and they can also make payments online. So, there will not be any extra headaches for you. Moreover, you can also team up with third party delivery agents to provide optimal service to your customers.

Virtual Terminal:

 

Virtual terminal is another alternative to card-present transactions. You can simply accept payments online by logging in into your virtual terminal account using any device such as a desktop or a tablet. At IPS, we offer advanced virtual terminal that supports real-time reporting, recurring payment, billing and invoicing. Moreover, with the help of our virtual terminal, you can easily manage all your products by their names.
Not An International Payment Solutions Merchant?
By now, you have probably understood the importance of advanced payment solutions and therefore, you need to pair your business with any merchant processor solutions to avail of these services. International payment Solutions is one of the most reputable merchant service providers in Canada. If you want to achieve the ultimate outcome, you need the best. So, what are you waiting for? Get in touch with us and become a merchant.
Start accepting credit card online and/or in your store today!

 

, Fill out the below form for a free consultation, we will get back to you shortly: