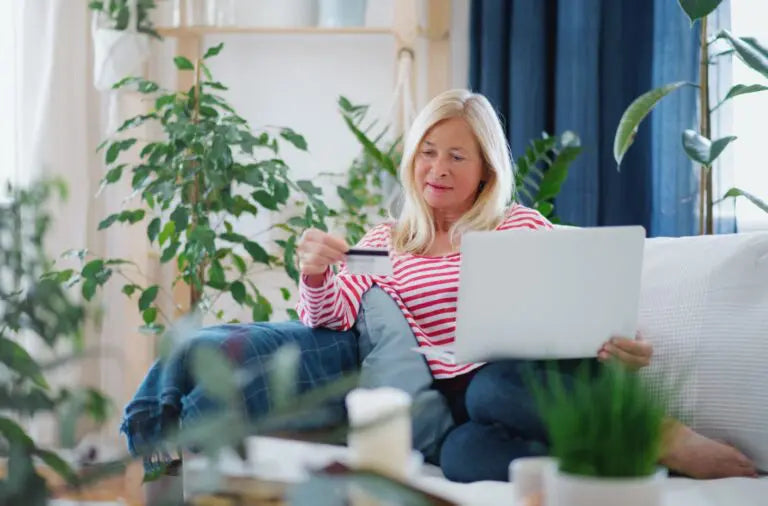 Lead The Health And Wellness Industry With IPS's Online Payment Solutions
Well, it is a fact that people have been giving less importance to other diseases since the arrival of COVID-19. But, it does not matter what physical problem you are facing, you must need medicine to get rid of it. In such a scenario, the health and wellness industry is playing an impactful role by delivering medicine. Other services at your doorstep. Considering the present situation where maintaining a physical distance has become compulsory. The health and wellness industry is facing various difficulties.
There are many businesses that provide essential services and the health and wellness industry is one of them. But, business owners are looking for effective payment methods so that they can accept credit card payments. And deliver their services efficiently to the customers amid COVID-19. We at International Payment Solutions admire the effort and tenacity these business owners are showing. To maintain the sustainability of their business. Therefore, we also want to help them through our innovative as well as advanced payment tools. Such as hosted payment pages, virtual terminal, online store, invoicing and many more.
Businesses that have never sold products at online platform have to start new services. Such as product pickups, accepting online orders, home delivery in order to maintain the cash flow of their business. But, before getting into this point, we will recommend you to go through the guidelines for businesses.
Many businesses including health and wellness services are compelled to shut down their doors temporarily. Moreover, the growth of many health and wellness services such as hair salons, aesthetic services, fitness studios and barbershops depends on visiting the consumer in-person. Otherwise, they cannot sell their services.
Shift To Online Sales and Online Payments
Health and wellness businesses generally offer in-person service to their customers but, they have to make certain changes. If you have a strong client base, you cannot hamper the relationship with them and along with this, you cannot stop generating revenue during this hard time. If you are thinking that your business will not look the same after making changes, this is okay. You just need to remember that your customers are not going to leave their houses and if you do not make any changes to deliver services to your customers, your competitors will do.
Considering this point in mind, we have made a brief breakdown of our integrated terminals tools through which you can elevate your health and wellness business to the next level.
Start Using Virtual Terminal
If you are selling products amid COVID-19, a virtual terminal will be one of the best ways for you. To accept credit card payments online. A virtual terminal is the web-based version of the physical payment terminals and here, consumers do not need to touch anything to make payments.
You just need to take credit card information from your customers over phone and email and after that, you have to log in to your virtual terminal account and put all the details. Our advanced virtual terminal will transfer the balance from the customer's account to your bank account. Moreover, you will be notified once the payment will be credited to your account. Health and wellness industry plays a crucial role and needs to improve.
At International Payments Solutions, you will get an advanced virtual terminal that supports real-time reporting, recurring payment, invoice and billing. You can send the receipt copy to the customers and you can keep one copy of that transaction details for future use. It can also let you create customer profiles separately and you can easily manage all your products.
Setup Subscription or Recurring Payment Plan
Many businesses offer a subscription or recurring payment plan. Well, you can offer the same even after adopting an online payment system. Our payment tools support recurring payment systems and so, you can easily create recurring revenue and there will be no interruption in your business. Health and wellness is our priority.
Start An Online Store
Well, it is the high time to launch an online store as the door of your offline store is closed due to COVID-19. So, as an alternative, you can start an online business to deliver your products to your customers without facing many problems. An online store allows you to showcase your products and with IPS, you can easily add a payment page to your website. Therefore, your customers can directly purchase your products from your online store. You can team up with any third party delivery agents to deliver the products to the customer's doorsteps.
Send Online Invoice
If your customers are calling you to buy your products, you can send them an online invoice. You can include the 'pay now' button to the invoice and therefore, your customers can directly make payments from the invoice.
Not An IPS Merchant?
Well, International Payment Solutions otherwise known as IPS is one of the best merchant processor solutions and if you want to shift your business online, you must pair your business with a merchant service provider. So, what are you waiting for? Get in touch with us and become a merchant of IPS as early as possible.
Start accepting credit card online and/or in your store today!

 

, Fill out the below form for a free consultation, we will get back to you shortly: