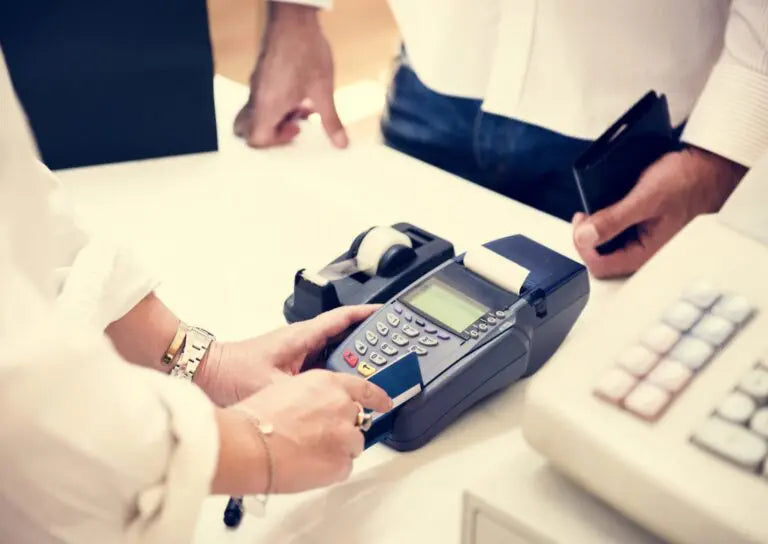 Know-How Customers Can Misuse Chargebacks
Chargebacks generally refer to the reversal of the transaction. When customers make payments online through any payment terminals, he or she has the power to raise chargebacks. Customers generally raise chargebacks if they do not get satisfactory service or products. In such a case, merchants have to dispute the transaction and refund the entire purchase amount to the customer's bank account. The bank operates the entire chargeback process. It generally withdraws the transaction amount from the recipient's account and deposits it into the customer's account. Here, the recipients are generally merchants and retailers. Well, Retailers can also dispute the chargeback if they can prove that the chargeback is invalid.
Why Chargeback Is Introduced?
Credit card transactions or accepting card payments for merchants are not very old. With the advancement of technology, the ecosystem of payment has been changed and chargebacks were introduced so that people can adopt this new ecosystem. Yes, chargebacks were introduced so that it can protect the consumers from fraud transactions. Financial institutions introduce it to promote online transactions and e-commerce businesses. Chargebacks generally prevent unauthorized use of credit cards and customers feel confident while making credit card transactions.
Well, everything has positive as well as negative aspects and chargebacks are not an exception. Chargebacks are considered as one of the best consumer protection tools. But, on the other side, if we see the merchant's perspective, it actually hampers the growth of the business. If customers misuse chargebacks, it can affect the businesses badly.
Chargeback Fraud
Customers can file a certain amount of chargebacks for proper reasons. But, if we see the fact, the number of chargeback fraud is increasing day by day and it has become a major concern for business owners. We at International Payment Solutions understand this and therefore, we have come up with some reasons that customers might use to issue chargebacks. So, if you are into business, you must go through the following points:
Reasons of Chargebacks
The reasons are as follows:
Customers Want To Get A Refund:

 

Chargebacks are one of the easiest ways to get a refund. Well, we are not talking about your service or product. It does not matter whether you have delivered desire products and services or not, customers always give more preference to their financial institution when it comes to getting a refund. Yes, it is quite true and as a merchant, you have to mitigate this problem. First of all, you have to build a positive relationship with your customers. So that they don't hesitate to talk with you about the refund. Deal with them in a delicate manner and encourage them so that they contact you first whenever they face an issue. Secondly, you should mention the refund policy in bold letters on your website. So that customers get to know everything before purchasing products from you. If customers get to know about the refund process at the very beginning, they will initiate the refund request through your business instead of their financial institution.

Customers Are Not Happy With Your Products:

 

Customers can raise a chargeback if they are not satisfied with your products. Customers can simply claim that they did not get what the merchant promised them. In such a scenario, the business owner has to refund the full amount. So, if you running an online business, you have to ensure that the product descriptions and images mentioned on your website are accurate and you are delivering the same product. It will make the refund process difficult for the fraud consumers. Along with it, you have to mention the refund policy on your website so that customers can know the available channels through which they can get a refund.

Customers Are Unable To Recognize The Merchant Descriptor On Their Credit Cards:

 

Customers can raise a chargeback if they are unable to recognize the merchant descriptor on their credit cards. After making a credit card transaction through credit card machines, customers receive credit card statements. On that statement, if customers see that the merchant descriptor or the description of your business does not match with your business name, they might become confused. In such a case, they can issue chargebacks. Well, this problem can be mitigated with a small interaction with the consumers while they are making transactions. Your merchant descriptor might be different from the business name. In such a case, you can let them know what they will see on their credit card statement under the merchant descriptor section.
Not An IPS Merchant?
If you want to elevate your business to the next level, you must shift to online business and in such a case. You have to pair business with a merchant processor. International Payment Solutions otherwise known as IPS is one of the renowned merchant service providers. With IPS's advanced payment solutions, you can accept payments in various forms from the customers flawlessly. So, what are you waiting for? Become a merchant of IPS today.
Start accepting credit card online and/or in your store today!

 

, Fill out the below form for a free consultation, we will get back to you shortly: