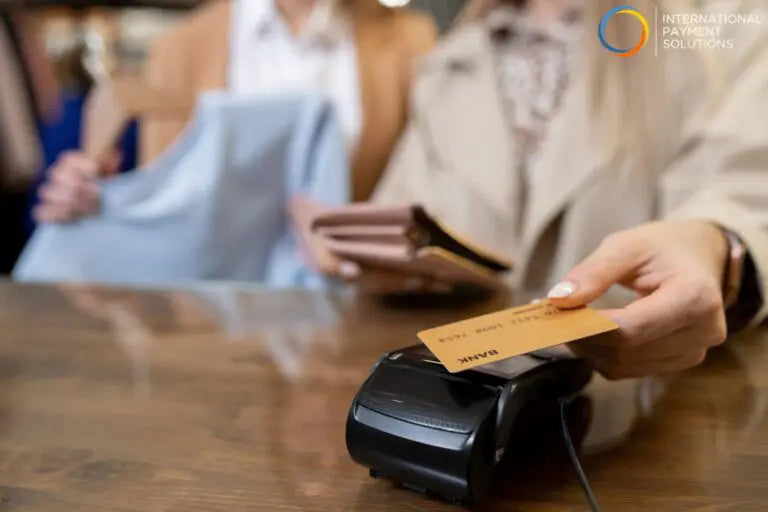 International Payment Solutions VS Square
Why choose International Payment Solutions as your payment solutions? Let's have a look at the Facets which make us even better than Square. Need to envision the real edge of online transactions? Then, you really need to experience how we serve you at the International Payment Solutions.
Standing in the middle of the present-day scenario of international payment processing activities, you can't overlook the significance that a proper and value-driven international payment processing unit has. Having the support of such a platform means that you will be able to get the best deals on the transactions that you make. Such efficient platforms stand lofty on the ground of ethical practices. That's where you will find a perfect camaraderie in the form of International Payment Solutions. We stand true to our commitment.
International Payment Solutions happens to be a trusted entity when you are thinking about Internet Commerce and the Internet paying processes. You will need to consider the amazing volley of digital advantages that we, at International Payment Solutions, ensure and bring with effortless efficiency. This is an online platform where we bring you the edge of easy online transactions, comfy subscription services, card vaults, crowdfunding facilities, and superior online storefronts.
International Payment Solutions happens to own a significant position among its peers that cater to payment processing services. Square is a crucial name in the domain of e-commerce payment processing services. If you make it sure to unravel the functionality of Square, then you can figure out that it comes with virtual terminals, merchant services, as well as a secure web interface. We are proud to state that our payment processing services are even much greater than what Square can offer you. These services are genuinely more streamlined and less expensive.
Rates that entitle you to save more on every transaction
Processing Fees at International Payment Solutions happen to be quite lenient. This is something that you get as a beneficial aspect here at IPS.
If you are a micro merchant or if you own a well-established business house, the convenience level would be the same for both. In case you have to do the transactions on a regular basis, then you can't perhaps get a better platform than what we offer you. Large quantities of transactions are about to get tons of benefits. The best part is that you will consistently get the benefits.
Allow us the privilege to compare our services with that of the Square. It will point out why ours is better.
The comparative analysis between International Payment Solutions and Square
Here we have made it a point to give you a comparative number based table. It would evidently let you do the math.
In order to have a quick grasp of how we serve our clients as well as line up the competitive benefits, you really need to take a look at the following comparison table.
Credit card volume
International Payment Solutions
Square
$500
$25.63
$14.70
$1000
$36.26
$29.40
$1500
$46.89
$44.10
$2000
$57.52
$58.80
$2500
$68.15
$73.50
$5000
$121.30
$147.00

 

 

$10,000
$227.60
$294.00
$25,000
$546.50
$735.00
$50,000
$1,078. 00
$1,470.00
$100,000
$2,141.00
$2940.00
The table furnished above is trusted proof that International Payment Solutions stands tall in its commitment to its clients.
You can probably envision or make out from the table furnished here that we are going to get you more savings on the transactions that you propose to make  on our platform. Considering the breakeven, you might have already formulated an idea as to how you should proceed with your transactions. If you are really planning to do the processing of more than $2000, then it's evidently going to cut you a deal which you should be proud of. On our platform, every transaction is special. That's wahy you should choose International Payment Solutions over others.
There is one thing that you need to appreciate about our system. As your transactions tend to grow bigger, you will find the processing rates to go easy on you. Thus, we definitely make our efforts to create a win-win situation for all our valuable customers.
Does the comparison table grab your attention? We bet that it does. If you are interested in getting absolute benefits and control over the transactions, then International Payment Solutions is where you should be heading to.
 It's time you should look for the professional touch of International Payment Solutions
So, at the fag end of the discussion, you must have made a close acquaintance with the beneficial edge that we can bring you. If you are really looking to manage your online transactions with an assurance of ease, we would welcome you to venture into the huge spectrum of services that we line up for you.
We guarantee that you are definitely going to get efficient and transparent transactions with comparatively lower rates. So, it's really time that you should do the math. Make your payment processes more cost-effective than ever.