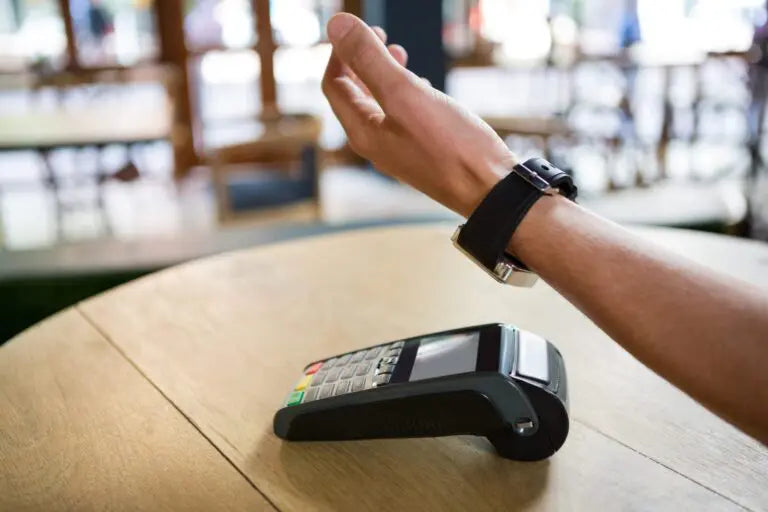 How Talech POS System Can Help The Small Merchants
Talech POS system is one of the important parts of the online payment system. It is quite evident that technology has changed the entire ecosystem of the payment industry. Therefore, standing in the 21st century, small merchants must embrace the technologically advanced payment terminals. Otherwise, they will not be able to accept credit card payments online. If you see the present situation, technology is shaping our lives positively. Consumers are carrying credit and debit cards instead of hard currency. They are giving importance to cashless transactions such as QR code payment, credit card payment, debit card payment, and mobile wallet payment. Therefore, if you have a retail outlet and want to enhance the cash flow of your business, you must pair technically advanced payment terminals with your business.
At present, there are various payment terminals such as credit and debit machines, pay at the table terminal, virtual terminal, online payment processing, Talech POS system, and many more. Well, each payment equipment has its own advantage as well as disadvantage. We have already covered all the advanced payment equipment except the Talech POS system. This is why we have come up with this article where we will try to cover all the aspects associated with the Talech POS system.
Talech POS System
We at International Payment Solutions understand the current scenario very well and this is why we offer an advanced Talech POS system for our merchants. The Talech POS system supports Apple's operating system and therefore, it can be accessed using IPAD. It has a user-friendly interface and the intuitional payment system keeps it ahead of others. Moreover, you can easily integrate this POS system to the debit card and credit card machines. The POS system is designed in such a way so that it can enhance the workflow of the staff of your business. Along with it, it has the capability to boost the customer experience. It supports the customer loyalty program and along with it. It has a fast checkout process that will definitely take your business to the next level.
Businesses That Need Talech POS System
Well, there are many businesses that are embracing advanced payment. However, different businesses require different types of payment terminals and this is why we are going to tell you some business names that require Talech POS System. So, have a look at the following points:
Restaurant:

 

Well, the restaurant is something where the

 

customer

 

keeps coming and therefore, the restaurant must have advanced payment equipment that can handle the heavy cash flow. You have to keep an eye on your daily business and you also have to maintain the table counts. So, with the help of the Talech POS system, you can easily handle all these things. You don't need to hire multiple staff to handle these things.

Retail Store:

 

When it comes to retail stores, you have to deal with various types of customers. Different customers use different payment methods. Therefore, your business must have something that has the capability to accept all kinds of payments. Fortunately, our advanced Talech POS system accepts all forms of payments and so, you will not lose a single customer.

Supermarket:

 

Supermarket remains busy all the time and so, it must have advanced payment terminals that can handle the heavy cash flow. The payment process must be simple and easy and it must have the capability to provide a positive customer experience to the customers. Well, the Talech POS system has all these features.
Core Features of Talech POS System
Talech POS system has endless features that can help you to grow your business. We have highlighted some core features below:
Manage Inventory:

 

Well, when it comes to running a business like a restaurant, supermarket and retail shop, managing inventory has become very important. You need to keep your inventory full in order to give satisfactory service to your customers. Talech POS system will help you to track the stock available in the inventory. It will automatically let you know if anything becomes out of stock.

Manage Employees:

 

Well, managing employees is also very important if you want to run your business smoothly. Talech POS system will allow you to track the sales, tips and time of the business staff. You can also manage the permissions across various locations.

Know Your Customers:

 

Knowing your customer is very important. Especially, if you are running a customer loyalty program, you must have the information about the customers. Well, it will allow you to capture the important information of the customers such as ordering habits, date of birth and many more.
Not An IPS Merchant?
By now, you have probably understood the importance of the Talech POS system. And now, if you want to have such a system in your business. You must pair your business with a merchant processor. International Payment Solutions is one of the efficient merchant processor solutions and if you want to get the taste of desired outcomes, you can get in touch with IPS.
Start accepting credit card online and/or in your store today!

 

, Fill out the below form for a free consultation, we will get back to you shortly: