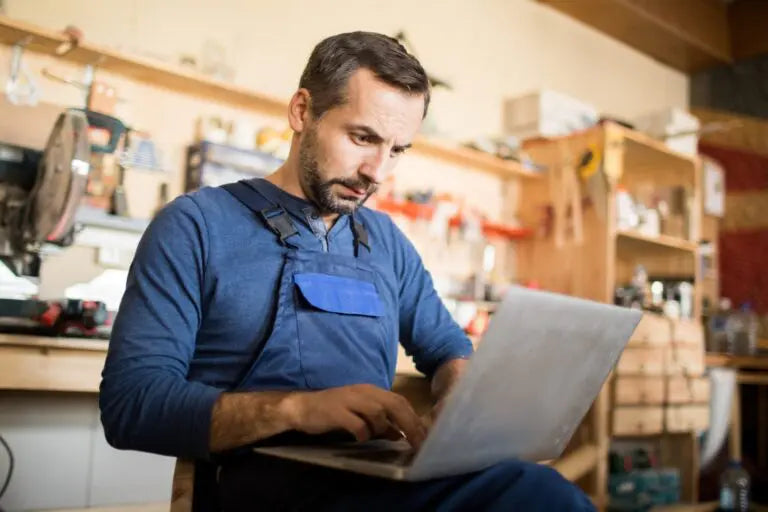 How Small Businesses Will Get Benefits From International Payment Solutions During COVID-19
International Payment Solutions is showing the way. Everything has been going down since the arrival of COVID-19. From health to the economy, everything is deeply being affected by this virus. Offices are closed and people are on self-quarantine. But, it is small businesses that are drastically affected by this virus. Although governments are taking necessary steps for small businessmen, payment processor companies are also playing an impactful role to sustain the growth of the small businesses.
International Payment Solutions is one of the leading merchant processor solutions in Canada. We at International Payment Solutions also known as IPS are occupying a significant position among our associates that offer merchant processing services as well as payment solutions for small businesses. In this critical time, here, we want to share certain things that we are doing to hold down the growth of small businesses.
Our foremost objective is to ensure uninterrupted and continual delivery of our all the services so that nothing can hamper the confidence level of our merchants. We are making our services flawless so that our merchants can accept payments whenever they want.
IPS COVID-19 Update For Merchants
It does not matter how the situation is, we at International Payment Solutions always think about our merchants.
Considering the present situation where social distancing has become very important, we have switched to work from home strategy. Our members are working from home and therefore, there will be no interruption in our services. Our merchant service will remain secure and online and our support team will always keep in touch with our merchants.
We understand that the number of card-present transaction has been drastically reduced. But, it does not mean that we will let your business down. At International Payment Solutions, we have several services such as online payment processing, virtual terminals and many more through which our merchants can easily accept credit card payments online from anywhere.
Payment Tools at International Payment Solutions
We understand that the ecosystem is different in different businesses. The small business community is showing tremendous adaptability as well as creativity. We want to share these things with others so that they don't feel low and they learn to adapt these changes in this critical situation.
We have our own payment tools and we request the owners of small businesses to avail of these services in order to maintain the cash-flow as well as the sustainability of their business. So, have a look at the following points to know more about these:
Online Payment Processing
If we talk about the present situation where customers cannot reach at you, taking the business online is the only option left for small businessmen. You cannot wait till the end of this pandemic, you have to make a way so that customers can reach at you virtually. Here, International Payment Solutions can play a crucial role.
Most businessmen might be new to this online ecosystem and therefore, the thing that titillates their mind very hard is the payment terminals. Well, we understand your concern and so, we request you to reap the benefits of our online-based solution for payment with multiple functions designed for small businesses. You can either use our customer checkout features or you can easily integrate your website with our gateway for payment so that you can accept credit cards and other forms of payments online. Moreover, you can securely process payments directly at your company website.
What's Special?
Programming interfaces (API).

Solution activated through the Merchant Resource Centre.

User-friendly and simple integration process into the website of your company and with your own customized logo.

Support for gift cards, fraud prevention tools and Google Pay.

Customization payment form fields.
The best part of our payment processing system is that there is no need of programming knowledge to handle it. Some key features of our payment processing system are as follows:
Product Catalogue with commodity code capability

Account updater and multi-currency conversion

Recurring and Instalment payments with tokenization

Robust reporting and analytics, including Payment Insider tool

Robust anti-fraud tools with business rules and tokenization

API Developer Tools for customization, Plug and Play Plugins and CMS Integrations

Scalable, Omni Commerce, easy User Interface for back-office management and online
Virtual Terminal
No one is accepting payments through Point of Sale system amid COVID-19. But, it does not mean that the cash flow of your business will remain stopped. Use our virtual terminal tool for accepting card payments virtually from anywhere. You just need to login into the virtual terminal dashboard and after that, you can process card not present transactions. It is fast, reliable and the most important thing is that the interface is completely user-friendly.
Not an International Payment Solutions Merchant?
By now, you have probably understood how we are providing a good shape to the small businesses with our efficient payment tools. So, what are you waiting for? Get in touch with International Payment Solutions and take your business to the next level even in this critical situation.