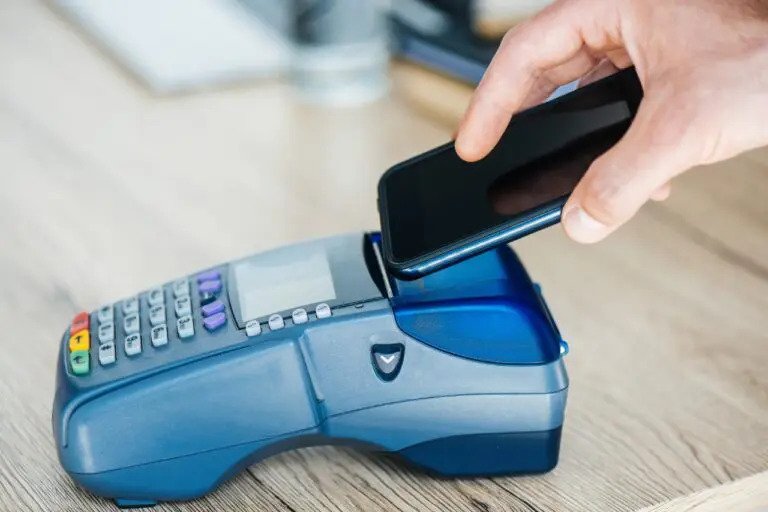 How Online Payment Terminals Helping The Businessmen To Grow Their Business Operations
Online payment terminals are helping businessmen amid the COVID-19 pandemic situation. Small merchants are playing an important role in the economy of any nation. But, this present pandemic situation has hampered the growth of their business. Moreover, it is making the problematic situation for the consumers as well. So, analyzing this situation where the small merchants are facing problems to conduct their business operations, the online payment terminals are playing a very important role. Yes, these are fruitful outcomes of technology. Digital payment equipment is not a new thing. The businessmen have been using these things for a long period of time. But, the pandemic situation has made social distancing compulsory. People will have to maintain a 6 ft. of social distancing. Amid this situation, that payment equipment that supports card-present-transaction becomes useless.
There is no doubt that businessmen will have to come up with new techniques, approaches, and methods to run their business operations smoothly. Most businessmen have started an online business. But, when it comes to doing business online, you must pair your business with an advanced, reliable, and secure payment system. Well, this is where the online payment terminals come into play. We at International Payment Solutions believe that new merchants that are coming into the online ecosystem must know the important things about this. Therefore, we have explained how online payment terminals helping businessmen to grow their business. So, do not miss the following points:
Understand The Ecosystem Of Online Payment Terminals
Well, online payment terminals are helping the merchants in different ways. Therefore, it is very necessary to understand the ecosystem of these digital payment terminals. The best thing about digital payment equipment is that it supports card-not-present operations. Yes, the customers can make a payment from their home. Moreover, if you are running an online marketplace, you can integrate an online payment gateway. After that, you will experience hassle-free payment operations. On the other side, the customer can put their card details on the online marketplace and they can make payment online. This new, card less, cashless and advanced ecosystem will eliminate various problems.
The pandemic situation has clearly highlighted the need as well as the significance of online or card less payment terminals. But, the good thing is that these terminals are the future. Yes, the merchants will need this even after the end of this deadly and crazy situation. The consumers have got the taste of this advanced ecosystem. They will never embrace that old-fashioned, complicated, and time-consuming payment system. If you do not know how these advanced terminals work, you will not have to worry. International Payment Solutions has explained this thing below. So, do not skip the following points:
How Online Payment Terminals Work
Well, when it comes to functionality, there is no difference between a normal payment machine and an online payment terminal. The only difference is that online payment terminals support card-not-present payment operations whereas that normal payment equipment only supports card-present-transaction. The customers their card details in the secure online payment gateway. After that, the payment processor does the rest of the job. This is a virtual platform and it deals with the top credit card companies and banks. The payment processor does the final settlement.
There are different types of card processing fees inextricably connected with the operations of online payment terminals. If you are new to this environment, you must know those different types of card processing fees. Otherwise, you will have a problem understanding this new ecosystem. Those are nominal charges and they will not affect the growth of your business. The good thing is that online payment terminals can give you endless benefits. If you want to know what those benefits are, go through the below-mentioned points:
Benefits Of Online Payment Terminals
There is no denying the fact that online payment terminals are assisting the merchants in this pandemic situation very efficiently. Yes, it has endless benefits. We at International Payment Solutions have added them below:
Growth In The Cash Flow      
In the case of online payment terminals, the presence of customers holding credit cards is not required. Yes, the customers can pay sitting at home anytime. On the other side, the merchants will not have to keep the entrance of their marketplace open. It is completely online and it works 24×7. Eventually, the merchants will see a growth in the cash flow. Moreover, the customers will definitely share the link of your marketplace with their friends and families. Thus, you will see remarkable growth in the cash flow. Apart from this, it will make the customer base more stable.
Not An IPS Merchant?
International Payment Solutions or IPS is a secure and reliable online payment processor. From credit card machines to virtual terminals, you will get everything. So, if you want online payment terminals for your business, you can get in touch with International Payment Solutions.
Start accepting credit card online and/or in your store today!

 

, Fill out the below form for a free consultation, we will get back to you shortly: