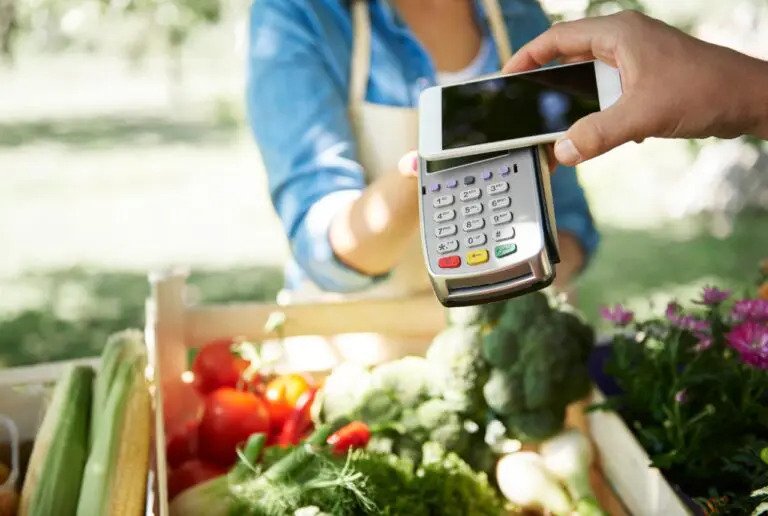 How Online Payment Gateway Is Simplifying The Process Of Accepting Credit Card Payments
Living in this technologically advanced period, we must admit the fact that the popularity of the online marketplace is increasing. Yes, people all over the world are giving importance to digital transactions and therefore, offline merchants are facing difficult times. Talking about this pandemic situation, the graph of the cash flow of the offline merchants has gone down. On the other side, merchants having access to digital payment systems have not yet faced any problem. However, when it comes to a digital payment system, an online payment gateway plays a very important role. Most merchants do not know what an online payment gateway is. We at International Payment Solutions understand this very well. This is why, here, we have made a brief explanation of this thing. So, if you want to know more about this thing, you are in the appropriate place. Have a look at the following points:
Brief Breakdown Of Online Payment Gateway
An online payment gateway is a kind of software application that payment service providers use to process payments for online purchases originating on a merchant's website. It basically acts as an interface between the merchant's website and a payment processing bank known as acquiring bank. Generally, an online payment gateway can be used for processing different types of payments. But, here, we will focus on online credit card payments.
How Online Payment Gateway Works
The gateway actually encrypts sensitive credit card details to ensure that information is passed securely between the customer, the merchant and the acquiring bank. When a customer buys products or services on a website that is actually connected to the online payment gateway, the gateway actually performs a wide range of tasks in order to process the credit card transaction. Once the customer places their order on the website of the merchant, they choose to pay or checkout. Then, it redirects the customers to a payment page to enter their credit card details. If the merchant is fully compliant with the required security standards, the payment page can be generated on the merchant's servers and the card information is collected. Then, it gets passed on to the payment application in a very secure way.
Well, the merchant can also generate the payment page with the help of the payment gateway application. Information can also be collected from this page. In short, this advanced technology stores the card and the transaction details on the secure surface of the payment gateway. From there, the payment gateway processes the credit card transaction. It sends all the information to the issuing bank for approval via the acquirer and the relevant card scheme. Once, it gets confirmed by the card schemes, the payment gateway sends the approved transaction back to the merchant's website. Then, the merchant informs the customer that the purchase has been successfully completed.
Well, it is also a fact that the online payment gateway performs multiple tasks. But, when it comes to credit card payment, these are the main steps to process a transaction. It is also surprising that this entire process only takes three to four seconds.
Advantages Of Online Payment Gateway
Online payment gateway actually adds a whole load of value throughout this process. Here, we have added some of the key features.
A normal merchant cannot connect to an acquiring bank directly. Therefore, a payment gateway is the most common way for a merchant to connect to the

 

payment system.
Payment gateway transaction fees are very small compared to the advantages they offer in helping a merchant connect to an acquirer. Apart from this, it helps to manage their business and mitigate as well as control the risks associated with accepting online credit card payments.
A good payment gateway will provide the merchant with many customizable reporting options. These things will help the merchants to manage their business in a very efficient way.
A good payment gateway can process different payment methods.
In terms of security, you will also get satisfactory results. Top payment processors use a highly secure PCI DSS Level 1 compliant gateway. So, you will not have to face any kind of fraudulent activity when it comes to accepting online credit card payments.
Online payment gateway also provides some other advantages. It
Provides fraud management
Supports recurring billing
Enables different payment options
Delivers faster, reliable and secure

 

payment processing

 

experience
Provides easy checkout
If you enable a payment gateway, you can also see huge growth in the cash flow. Moreover, the customer base of your business will become stronger. Even, after this crazy situation, you can happily run your business.
Not An IPS Merchant?
By now, you have understood how an online payment gateway is simplifying the process of accepting credit card payments. Now if you want to add this service to your business, you need to become a merchant of reliable payment processors such as International Payment Solutions. It is a very reliable platform that will help you to run your online business without any complications. So, do not wait; join it today.
Start accepting credit card online and/or in your store today!

 

, Fill out the below form for a free consultation, we will get back to you shortly: