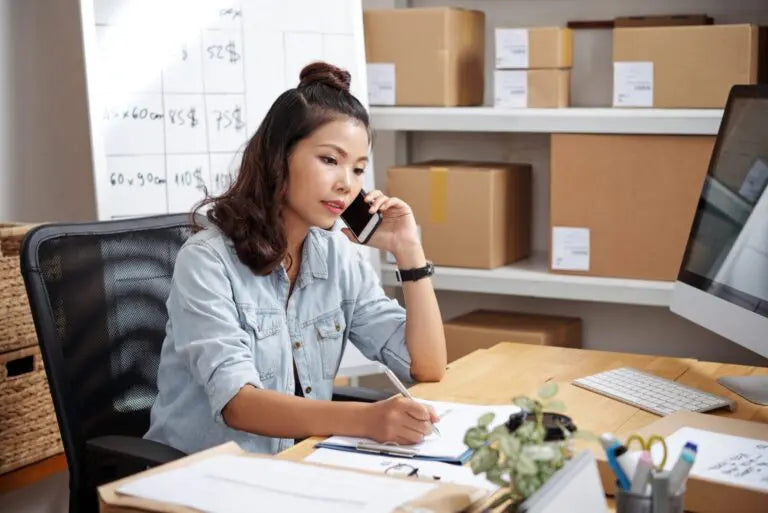 How Online Marketplace Can Help Small Merchants To Grow Their Business
The online marketplace has become a blessing in disguise for the new merchants. Yes, many people believe that it has some sort of negative aspects such as paying for additional business equipment, different types of online charges, and many more. But, if we talk about the positive sides, it will definitely surpass the negative aspects. We are livening in an era where people are giving more preference to online shopping. Therefore, if you as a merchant want to compete with your competitors, you must make an online shift. An online marketplace not only helps you to keep yourself ahead of your competitors but also gives you a mental boost. You will have the option to extend your business and along with these, you will have real-time analysis. It will give you information about the overall day-to-day sales.
However, starting an online marketplace for new merchants will be quite problematic as well as complicated. We at International Payment Solutions understand this very well and this is why we are here to give you a concrete idea about these things. But, when it comes to online business, there are certain things that you must know. Otherwise, you will face problems to accept credit card payment. Go through the following points to know about it:
Real-Time Credit Card Transactions
If you are starting an online business, you must understand the real-time credit card transaction process. Therefore, we have elaborated it here:
The cardholder initiates the process by making an online transaction and after that, the merchant processor receives the information through the

 

online payment gateway.

The payment processor or credit card processor verifies the transaction details and sends it to the credit card brand such as Visa, American Express, MasterCard and many more.

The credit card brand then sends it to the credit card issuing bank and then the bank declines or approves the transactions. However, the entire matter depends upon the available credit in the cardholder's account.

After declining or approving the transaction, the credit card issuing bank sends the information to the credit card brand. The brand then sends it to the merchant processor.
So, you have understood the process and now, each sector takes a specific charge for processing the credit card transactions. Therefore, merchants have to pay the credit card processing fee if they want to accept credit card payments online.
Credit Card Processing Fee                             
When it comes to online business, merchants need to pay a credit card processing fee. The online payment structure is very complex and so, new merchants need time to understand it. We at International Payment Solutions offer interchange-plus pricing structure. We have already highlighted this point and so, you can go through this to understand it. Interchange plus pricing structure maintains transparency between the merchants and the payment processor. The merchants can easily know the exact credit card processing rate and along with it, they will get to know the other types of charges they need to pay. Although it is complicated, it is the best pricing structure for online businessmen.
Some merchant processors offer a flat-rate pricing structure that is comparatively less complicated. If the overall monthly transaction remains low for your business, you can go with this pricing structure. It is a kind of fixed pricing structure where you need to pay a fixed rate for each transaction.
Advantage Of Online Marketplace
There are lots of advantages that you can avail of if you go with the online marketplace. We have highlighted them below:
Enhance The Overall Sales:

 

If you start your online marketplace, you will able to attract more customers. Yes, it provides you some additional channels that ultimately help you to enhance the overall sales.

Reduce The Marketing Cost:

 

When you take your business online, the marketing cost gets deducted automatically. Yes, it is very easy to promote your business online; you will don't need to hire extra staff to promote your business.

Edit Your Product Catalogue:

 

You can study your competitors' online marketplace and depending upon their rates, you can make your own catalogue. It will help you to increase your customer base. It also increases the chances to make international sales.

Increase The Transparency:

 

When you do business online, the transparency between you and your customers gets enhanced. Yes, the customers will able to know everything about your products and the marketplace. There will not be any hidden charges or hidden terms and conditions.
Not An IPS Merchant?
So, if you are planning to make your own online marketplace, you must need an online payment gateway. For getting this, you must pair your business with an online payment processor. International Payment Solutions otherwise known as IPS is one of the best merchant processors and this virtual platform has years of experience in this field. Therefore, if you want to achieve desired outcomes through your online marketplace, you must get in touch with IPS.
Start accepting credit card online or in your store today!

 

, Fill out the below form for a free consultation, we will get back to you shortly: