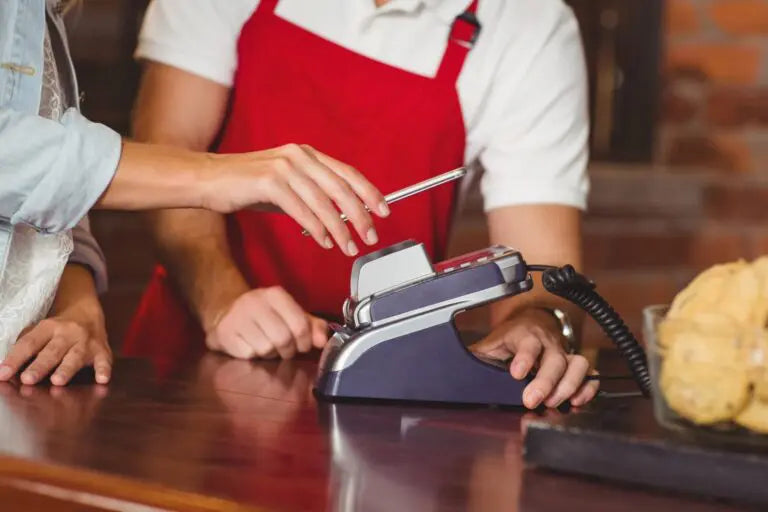 How Mobile Wallet Transaction Is Boosting The Small Business In This Pandemic Era?
Mobile wallet transaction is leading the online business forward. Yes, technology has brought endless numbers of positive outcomes. The mobile wallet is undoubtedly one of them. After the arrival of this pandemic situation, people could not go out of their houses. As a result, the number of offline transactions had been hampered. But, when one way closes, another one instantly opens. This happens in the case of consumers. They quickly realized the efficiencies of online payment modes.
Online payment modes were always there but before the arrival of COVID-19 people did not use them./ The pandemic has brought a dramatic change in the sphere of online business. Small merchants closed their outlets and therefore, the online marketplace is booming. People are preferring online bill payment. Amid this critical situation, merchants also have to make changes in their businesses. We at International Payment Solutions have identified the current change in the ecosystem of business. This is why we are promoting online business and along with it, we also offer advanced payment terminals.
However, having payment terminals will not be enough as the functionalities of different terminals are different. Some are used to accept credit card payment whereas some help merchants to accept mobile wallet transactions.
Mobile Wallet Transaction
Mobile wallet transaction is something that people in developing countries are using heavily. However, such a transaction is popular across the globe. There is no major difference between a credit card transaction and a mobile wallet transaction. In the case of mobile wallet transaction, the data is stored in the mobile wallet. The customer can directly make payments online from his or her mobile phone. No additional credit card or debit card is required. The merchant processor processes the online credit card transaction.
However, if you are having a small business, you must accept mobile wallet payments. We are not saying this because it is a popular mode of making an online payment. It actually has certain benefits. We have added some of them here. If you want to take your business in the right direction, you must go through the following points:
Convenient Way Of Making Payments
Well, if you are an owner of a small business and accepting mobile wallet payments, you are actually keeping yourself ahead of your competitors. There are many businessmen who are accepting online payment. But, all of them might not have the terminals that allow them to accept mobile wallet payments. Mobile payment is faster and more reliable. The customers can make the payments instantly. The best thing is that they can make a contactless transaction that is the most important thing amid this pandemic situation.
Moreover, they don't need to open their bag for credit cards and debit cards. Mobile payments support QR code transactions where the consumers will have to scan the QR code of the merchant. Moreover, they can directly make the transfer from their wallet to the merchant's wallet. Ultimately, mobile wallet payments enhance the speed of the checkout process. It really makes a good impression upon them. However, mobile payments also create the chance of engaging with the customers. It can help the merchants to create a customer-friendly loyalty program.
No Costly Payment Terminals
Earlier, we have mentioned that different payment equipment has different functionalities. For example, if you want to accept credit card payment online, you must have a credit card machine. For accepting debit cards, you should have a debit card machine. Along with it, you should have portable terminals in several businesses. But, when it comes to accepting mobile payments, you don't need expensive payment terminals in your business. Yes, you can use your mobile phone to accept mobile payments. However, you can print out the QR code of your business and stick it to the table of the cash counter. Another important thing about accepting mobile payment is that you don't need a thermal printer for the receipt. The mobile wallet itself sends the receipt copy digitally to the customer. Ultimately, it reduces the production of carbon footprints.
Improve The Cash Flow In Your Business
When you are allowing the customers to make payments with their mobile wallets, you are actually increasing the cash flow. Yes, nowadays, everyone has a mobile phone and therefore, most people have enabled their mobile wallets. So, if your business accepts mobile wallet payments, you can easily attract a huge number of the customer. The checkout process becomes very smooth and fast that actually makes the customers happy. They also share this same happiness in their private network. As a result, the number of customers for your business is increased. Ultimately, you will be able to increase the cash flow in your business.
Not An IPS Merchant?
By now, you have understood why you should accept mobile wallet payments. However, in order to accept mobile payments, you should have a merchant account. When it comes to getting a merchant account instantly, nothing can beat International Payment Solutions. So, you should not wait much. Get in touch with the IPS that is one of the best merchant processor solutions and elevate your small business to the next level.
Start accepting credit card online and/or in your store today!

 

, Fill out the below form for a free consultation, we will get back to you shortly: