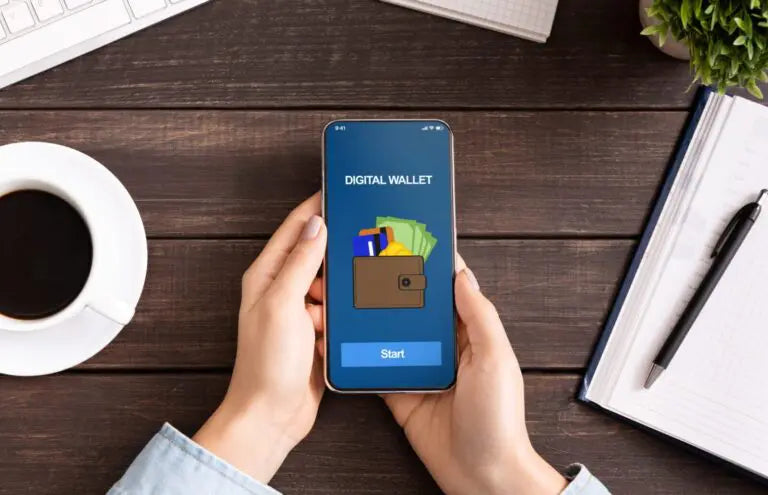 How Mobile Wallet Are Changing The Current Ecosystem Of Online Payment
Mobile wallet is one of the remarkable outcomes of technology. Standing in an era where technology is moving forward, we all have mobile phones. Therefore, the popularity of mobile wallets is rising rapidly day by day. If we talk about the ecosystem of online payment, it has been changed with the arrival of advanced payment terminals. People have been making bill payments digitally for so many years. Credit cards and debit cards are not new things. But, mobile wallets have become a new revolution in the sphere of the online payment system. Yes, it is flexible and offers a wide range of options to the customers. Moreover, mobile wallets have made the online payment process easy as well as quick.
If you are into an online business, you will always want to provide your customers with a positive shopping experience. However, for achieving this, you must have payment equipment that has the capability to accept mobile wallet payments. Nowadays, with the advancement of e-commerce business, many payment processors have come up with advanced wallets supported payment terminals. Well, you might not get enough flexibilities and efficiencies in them and we at International Payment Solutions understand this very well. This is why we offer top-notch payment equipment in order to create a long-lasting bonding with our merchants.
How Mobile Wallet Transactions Work
Before getting into the mobile wallet transaction process, you must know certain things about it. A mobile wallet is a kind of prepaid wallet that is linked to your bank. When you make a transaction using the wallet, the balance from your bank account is deducted. The best part of having a wallet is that you will don't need to carry any plastic credit card or debit card. Your mobile will become your card and moreover, you can make a contactless transaction with the mobile wallet.
Online merchants must understand how mobile wallet transactions work. Otherwise, it will be very difficult for them to accept credit card payments online. We have elaborated the process here. So, have a look at the following points:
Customers make online payments with their mobile wallets. After that, the online payment gateway sends important information regarding the transaction to the payment processor. The payment processor checks the information and shares the same with the card network.
The Card network does not do much. It just passes the information to the card-issuing bank. The bank checks everything and depending upon the available balance, it declines or approves the transaction.
After that, the bank sends the same to the card brand or network. The card network passes the information to the

 

merchant processor.
Advantage Of Using Mobile Wallets
By now, you have probably understood how mobile wallet transactions work. Now, we have added the advantages of using a mobile wallet below:
High-Security:

 

The security level remains high in the case of  wallet transactions. The fraudsters will not be able to crack the encrypted data. Moreover, customers need to enter a PIN to access the wallet and complete the transaction. If the mobile is stolen, customers can block their wallet by calling the bank.

Fast And Easy Online Payment:

 

We are living in the 21st

 

century where we don't have enough time for standing in the queue for making the bill payment. We want everything faster and easier. Well, with the help of a mobile wallet, you can make online payments within a second. There are many mobile wallets such as Google Pay, Apple Pay, and many more that support QR payment. In such a case, you just need to scan the QR code and the transaction will be completed.

Hassle-Free:

 

In the case of a digital wallet, you don't need to carry any additional thing. You can do everything directly from your mobile and ultimately, it makes the online payment process hassle-free.
Why Accepting Mobile Wallet Payment Is Important For Merchants
Increase The Cash Flow:

 

Due to the endless advantages, people are preferring mobile wallet transactions nowadays. In such a scenario, if your business does not accept  wallet payments, it will be a huge loss for your business. Therefore, you must upgrade your payment equipment in order to accept all forms of payments.

Deliver Positive Customer Experience:

 

As a

 

merchant, your foremost objective will be to deliver a positive customer experience. For this, you must have payment equipment that accepts  wallet payments. Otherwise, your customers will not be able to make payments and it will create a bad impression upon them. So, accepting mobile wallet payment is very important to deliver a positive customer experience.
Not An IPS Merchant?
So, you have understood how important it is to accept mobile wallet payments. Now, you must have an online payment gateway to do so. Therefore, we will recommend you go with International Payment Solutions that is undoubtedly one of the efficient merchant processor solutions. The company offers some extraordinary payment equipment that will elevate the customer's shopping experience to a different level. So, what are you waiting for? Get in touch with IPS today.
Start accepting credit card online and/or in your store today!

 

, Fill out the below form for a free consultation, we will get back to you shortly: