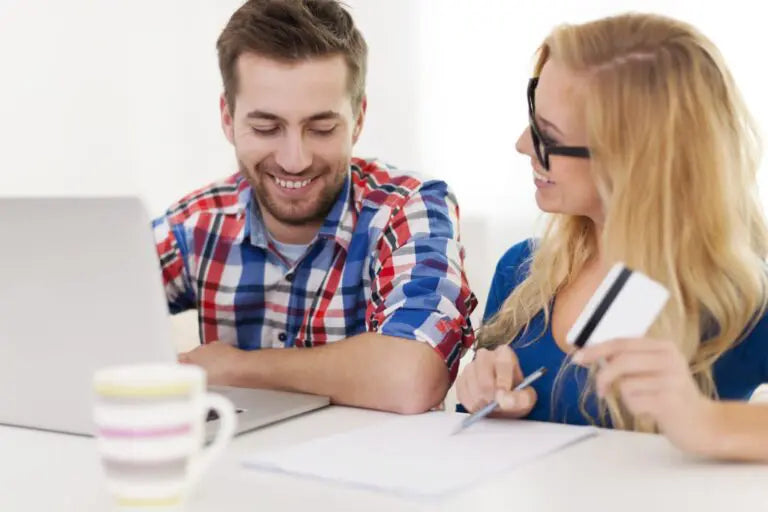 How Loyalty Program Can Boost The Growth Of Your Business
A loyalty program is a kind of marketing strategy that generally encourages customers. So that they can make more payments online in exchange for various rewards. Such as freebies, exclusive member events, discounts and many more. The loyalty program is an inextricable part of merchant service. It can give you a satisfactory return on the business investments. However, it must be implemented properly otherwise, business owners will not get fruitful outcomes.
Loyalty programs have been started when the owners of the companies realize that the market has become highly competitive. There are many companies selling similar products. Therefore, in such a scenario, the business owners have introduced a loyalty program. So that they can attract more customers and maintain the sustainability as well as the cash flow of their business.
Types Of Loyalty Rewards
When it comes to the classification of loyalty programs, the good news is that you will have endless options. There are various ways through which you can reward your customers. Here we have made a brief breakdown of various types of loyalty programs so that you will get to know which one is perfect for your business.
Classic Punch Cards:

 

Classic punch card is one of the easiest ways to reward your customers. It is basically used in the coffee shops and restaurants. We often see that there are various offers running in restaurants, coffee shops and other food outlets. For example, if we buy 10 coffees, we will get a free coffee or a snack. Such kind of rewarding program is designed to enhance the cash flow. Such an offer will attract more customers and they will keep coming back. Merchant will accept more payments through credit card machines and in the end, the overall sales of your business will be increased. But, this loyalty program comes with a negative aspect. Classic punch card loyalty program does not allow you to collect customer data and therefore, it will be very difficult for you to re-engage the customers later.

Point Programs:

 

Point program loyalty reward program is one of the effective programs that you can implement to take your business to the next level. It not only enhances the merchant-customer interaction but also increases the overall sales of your business. In this program, your customers earn reward points for spending dollars on your products. The more they buy products from you, the more they will earn reward points through which they can purchase other products later from your shop. Now, the good thing is that you can control the overall sales of your business. If you think that you need to improve the graph of your sales, you can push some

 

attractive offers

 

such as bonus points or double the points on certain products. Well, in such a scenario, it will be easier for you to customize your loyalty programs. You will have data of what your customers are buying and how much they are spending. As a result, you can push relevant offers depending upon the situation.

Digital Punch Cards:

 

With the advancement of technology, merchants have now various payment terminals such as credit card and debit card machines, pay at table terminal and many more. Such kind of digital terminals increase the efficiency of your business. Likewise, if you want to understand the return of your loyalty program, you should go with digital punch cards. In short, a digital punch card is the digital form of paper punch cards but, it has several benefits. It allows you to see the number of new loyalty members and along with it, you can also check the average purchase amounts of your customers. In a nutshell, it will give you an insight into the behavior of your loyalty members.

Tiered Rewards And VIP Rewards:

 

if you want to increase the overall sales of your business, a tiered reward program will be perfect for you. If the loyalty members of your business cross the transaction milestone, you can promote them and give them a VIP status. You can offer some additional perks to your VIP members. For example, you can inform them about the exclusive events and early product releases. Moreover, you can also offer them free shipping and samples of new products. If you give more preference to the VIP reward program, it will encourage others to spend more on your products.

Referral Program:

 

Standing in the 21st

 

century, we all are quite acquainted with the referral program. It basically transforms your loyalty member into a brand advocate. A brand advocate is someone who promotes your brand through words. So, if you see that your customers are loving your brand, you can start a referral program to elevate your business to the next level. In a referral program, both the brand advocate and the new customer will be rewarded.
 Not An IPS Merchant?
If you are into business and want to run a loyalty program effectively, you have to team up with any merchant processor.
International payment Solutions also known as IPS is one of the efficient merchant processor solutions in Canada and so, if you want to achieve desired outcomes through your loyalty programs, you must become a merchant of IPS. They also have other payment solutions. So, what are you waiting for? Get in touch with International Payment Solutions today.
Start accepting credit card online and/or in your store today!

 

, Fill out the below form for a free consultation, we will get back to you shortly: