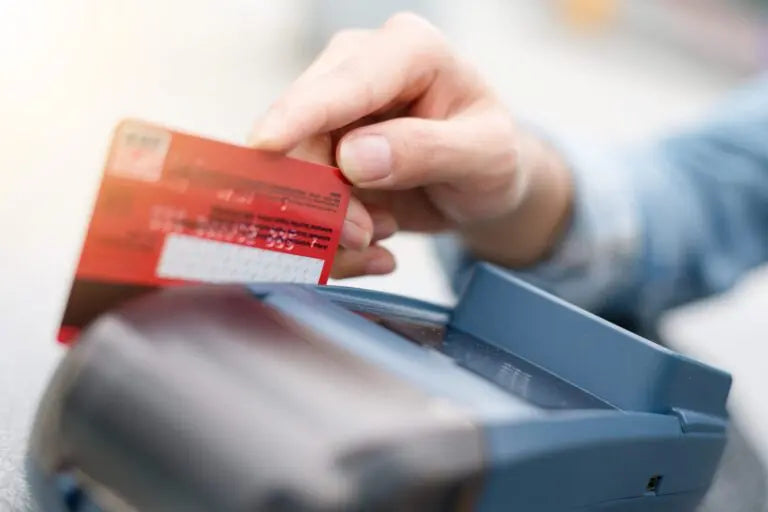 How Credit And Debit Machines Are Optimizing The Business For Small Merchants?
Credit and debit machines are playing an impactful role in the 21st century. Customers across the world are avoiding cash transactions. They are carrying credit cards and debit cards. Therefore, debit machines are optimizing small businesses. If you are a merchant, you must understand the importance of having a debit machine in your business. We have highlighted some positive aspects. You must go through these:
Produce Fewer Carbon Footprints
If your business accepts online payments through credit machines and debit machines, you are actually producing fewer carbon footprints. When it comes to accepting digital payments, the merchants as well as the customers will have to deal with less paperwork. Therefore, the production of carbon footprints is mitigated remarkably. The customers will feel great and the overall transaction process will create a solid impression upon the customers.
If your business can make the customers happy, they will share your marketplace with their friends. As a result, you will get a free brand promotion. You just need to deliver satisfactory customer service and your brand will be promoted. There is not a complicated business strategy. So, if your business produces fewer carbon footprints, it will actually give your brand an eco-friendly image. Therefore, standing in the 21st century where people are embracing eco-friendly modes, merchants must install credit machines and debit machines in the retail outlets.
Merchants Will Experience Smooth Cash Flow
Every merchant wants to experience smooth cash flow. But, achieving it is not so easy amid this pandemic situation. Yes, people across the world are not giving importance to cash transactions. They are actually embracing the fruitful outcomes of technology. According to a survey, the number of digital transactions is increased after the arrival of this COVID-19. Therefore, it is quite clear that merchants must have advanced payment terminals in order to experience smooth cash flow in the business.
Advanced payment terminals allow the merchants to operate the business online. In such a situation, the merchants will be able to accept credit card payment. At present, the merchants will find various digital payment equipment in the market. Among them, debit machines and credit machines are very efficient. It has the capability to accept different forms of digital payment such as debit card payment, credit card payment, NFC payment, mobile wallet payment, and many more. These terminals also allow customers to make contactless transactions.
Amid this pandemic situation, consumers are looking for a payment system that supports contactless transactions. Therefore, if you want to increase the cash flow in your business, you must enable advanced payment equipment in your business. So, merchants must install debit machines in the retail outlets.
Customer Base Will Be Enhanced
The best way to keep your business on the right track is to increase the customer base. If you have a concrete customer base, you will not have to worry even in a critical situation. But, acquiring a concrete customer base is not so easy. The merchants will have to implement the business strategies properly. The competition level is very high in the 21st century. Amid this situation, you need to do something out of the box to attract the customers. Enabling digital payment equipment can do the magic for you.
When your business will provide flexibility in online payment modes, the customers will definitely be impressed. They will be able to make bill payments in their preferred modes. Advanced payment equipment also supports card not present transactions. Therefore, in such a situation, the customers will not have to physically present to purchase things from your marketplace. All these things will definitely attract customers. As a result, the overall customers will be increased.
Implement Efficient Customer Loyalty Program
Standing in the technologically advanced era, it is very important to implement innovative business strategies. Well, the customer loyalty program is undoubtedly one of them. The merchants must start a customer loyalty program in order to beat the opponents.
The customer loyalty program is not a new thing. Your opponents are already doing this to make the customer base strong. But, implementing an efficient customer loyalty program is not an easy task. Well, with the help of the advanced credit machines and debit machines, the merchants can do this easily. These terminals have the capability to store important customer data. You will be able to know what your customers are approaching. Along with it, you will be able to track daily sales in the business. All these things will help you to start an efficient customer loyalty program. This program will attract more customers. Customers will get discount offers on their favourite products. Sooner or later, your business will be flourished.
Not An IPS Merchant?
International Payment Solutions is a well-known merchant processor solutions. The company offers advanced debit machines. Along with it, it offers a merchant account. The merchants will get this account within just one day. So, what are you waiting for? Get in touch with IPS and take your business to the next level.
Start accepting credit card online and/or in your store today!

 

, Fill out the below form for a free consultation, we will get back to you shortly: