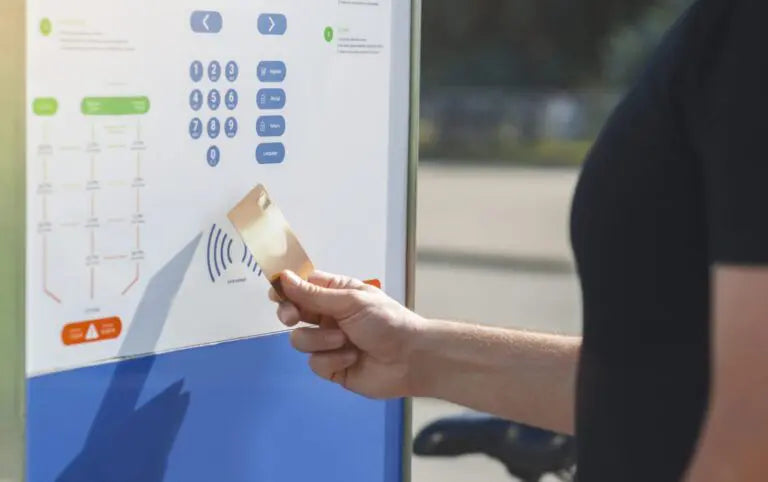 How Contactless Payment Equipment Can Help The Small Merchants Amid COVID-19
Contactless payment equipment has become very important for conducting online business nowadays. We are living in a technologically commencing world where everything has been achieving fruitful shapes with the help of technology. Well, the ecosystem of payment is not an exception. Yes, with the advancement of technology, we have now shifted from offline transactions to online transactions. We have now credit cards and debit cards. Moreover, businesses have advanced payment terminals such as credit card machines, debit card machines and many more.
However, the situation has changed after the arrival of COVID-19. Social distancing has become very important and people, therefore, have started shopping online. Moreover, they are preferring contactless transactions while making bill payments in retail outlets. Therefore, if you are running a business, you must give emphasis on the contactless payment equipment.
Contactless Payment Equipment
Well, contactless payment equipment is a kind of advanced payment terminal that supports card, not present transactions. The consumers do not have to touch any terminal for entering a PIN in such a case. Moreover, they will able to make online bill payments sitting from their home.
We at IPS otherwise known as International Payment Solutions have been observing the situation. We have realized that without having contactless payment equipment, it will be very difficult to run a business amid COVID-19. Therefore, we have brought technologically advanced payment terminals that support contactless transactions.
How Contactless Transactions Work
Before getting into the contactless payment equipment, you must know how contactless transactions work. So, have a look at the following points:
Customers generally initiate the transactions through the contactless payment equipment. After that, the secured online payment gateway sends important information to the merchant processor. The merchant processor verifies the information and sends the information to the card holder's card brand such as Visa, American Express and many more.

The card brand verifies the information passes the information to the issuing bank. The bank approves or rejects the transaction depending upon the available card limit. Finally, the bank sends the information to the credit card company. The company shares the same information with the credit card processor.
So, you have understood how online transaction works in contactless mode. Now, if you want to accept the contactless transaction, you must have contactless payment equipment. Therefore, we have added some efficient payment equipment for contactless transaction below:
Virtual Terminal
If you want to start an online business, you must have an option through which the customers can make payment sitting at home. Well, a virtual terminal will help you to receive payments from anywhere. Yes, customers will send the credit card details to you and after that, you just need to put the details on the payment page after logging into the virtual terminal account. After that, the transaction will be completed. Well, in such a case, you can receive your online payments from anywhere. Yes, you just need a laptop, or mobile. A virtual terminal is a web version of a physical payment terminal and so, you can access it from anywhere using a PC, mobile, or laptop. However, the internet is required to complete the transaction.
If you are into the healthcare business, home services, B2B business and automotive dealerships, you must need this payment terminal. It will help you to run your online business flawlessly. However, if you are planning to have this equipment in your business, you must know the core features. This is why we have added the core features below:
Our virtual terminal consists of a Payment Insider tool, robust reporting and many other important tools.

The merchants will be able to send an email invoice through the virtual terminal

Multi-currency conversion is another important feature that keeps it ahead of others.

Customers can make installment payments with tokenization

There is an option for recurring payments as well.

Our virtual terminal is also paired with anti-fraud tools and so, you will not have to face any sort of fraudulent activity.
Along with these, our virtual terminal also supports automated billing, catalog organizing, creating customer profiles, billing and invoicing.
Online Payment Processing
Well, if you are having an online marketplace, you must need an online payment processing system. Otherwise, customers will not be able to make an online payment directly from your website. You can easily integrate online payment processing to your website in order to give your customers a positive experience. Along with it, you can add quick checkout features that will elevate the entire shopping experience to the next level. Our online payment processing supports fraud prevention tools, Google Pay and many more. It also has programming interfaces.
Not An IPS Merchant?
So, you have understood the importance of contactless payment equipment. Now, if you want to accept contactless payment, you must become a merchant of a renowned payment processor like IPS. International Payment Solutions is one of the best merchant processor solutions. Consequently, you will always achieve fruitful outcomes in your business.
Start accepting credit card online and/or in your store today!

 

, Fill out the below form for a free consultation, we will get back to you shortly: