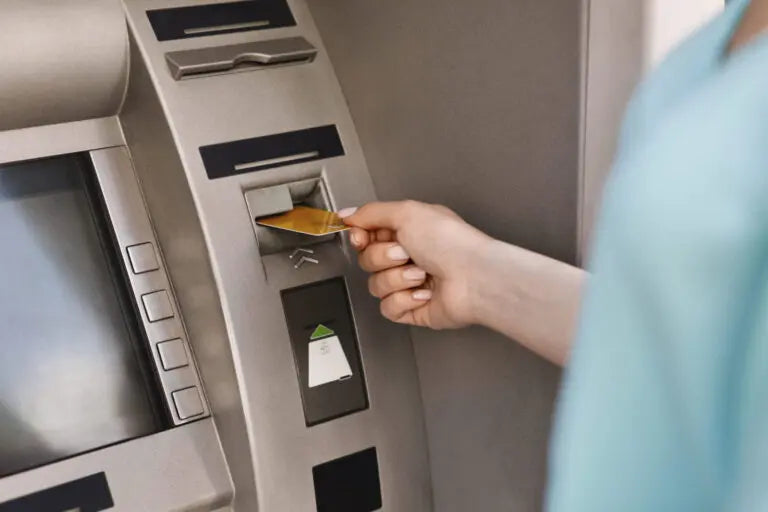 How ATM Can Help The Small Merchants To Grow Their Business
ATM is an inextricable part of the business and it stands for Automated Teller Machines. It is basically a computerized system that allows the customers to make online transactions easily. The cardholder does not need to visit the bank branch to do their financial transaction as it is a kind of electronic banking outlet. With the advancement of technology, ATM has become safer and more convenient.
Customers can check their bank balance and along with it, they can deposit as well as withdraw money directly from it. It saves a lot of time for the customers because they will not have to stand in the queue for hours. However, standing in the 21st century, we all are quite familiar with ATMs and therefore, here, we are not going to tell you more about this machine. What we are going to tell you is how ATM can help small merchants to grow their business.
If you are into a retail business, you are familiar with the fact that customers are giving more preference to online transactions. Nowadays, they don't like to carry cash as a small rectangular shaped card can perform all the financial transactions. Well, we are talking about credit and debit cards. The number of credit and debit card transactions is rapidly rising day by day. Moreover, if customers need to make cash transactions, they can easily withdraw the required amount from the ATMs. As a merchant, you have to understand the present ecosystem of the payment industry. Otherwise, you will not be able to accept credit card payments online.
However, if you want to survive in this competitive world, you must start your own online business. Initially, understanding the online business structure will be difficult for you. But, we at International Payment Solutions are ready to help you. We understand the present situation very well. This is why we offer efficient payment terminals to our new merchants. If you have your own retail outlet, you must install an ATM there. It will take your business to the next level and we offer advanced ATMs at a very reasonable price.
In recent years, this advanced payment terminal has brought a revolution in the retail business industry. Customers will become less dependent on the branches of banks and if you have ATMs at your outlet, the number of customers will be increased. We already have provided out ATMs in many businesses such as jewellery stores, shopping centres, grocery stores, restaurants, bars, nightclubs, hotels, professional sports events and many more. It actually generates more traffic and your business will definitely flourish after having an ATM.
Ideal Businesses For ATM
Well, different businesses have their own requirements and it is a fact that ATM is not required in all businesses. Therefore, we have highlighted some names of businesses that actually require ATM. These are convenience stores, bars, restaurants, gas stations, jewelry stores, casinos, bingo sites, shopping centers and hotels.
How You Can Start ATM Business?
Starting an ATM business is very easy. But, it might be difficult for you without an efficient payment processor. Therefore, first, you need to pair your business with a merchant processor solution to start an ATM business. You just need to follow the below-mentioned steps to start your own ATM business:
First of all, you need to contact an ATM processor. At present, there are many companies offering this service. But, among them, International Payment Solutions is an efficient one.

After that, you will need to buy the ATM for your business.

After making the setup, you can start your own ATM business.
Well, you have to keep in mind that the ATM business will not give you a huge amount of profit. But, you can take it as a passive income. Moreover, it can increase the cash flow in your business by improving the traffic. You can take your business to the next level easily.
How ATM Business Works?
Well, the entire process is very simple. You can follow the steps mentioned below:
First, you need to get in touch with a payment processor like International Payment Solutions

After that, you need to select an program. We have different types of programs and you can select as per your requirements.

After choosing the program, the

 

merchant processor

 

will do the rest. You can give your 100% focus on your business.
How Much Profit You Can Make?
Well, earning money from ATM business depends upon two factors:
The type of ATM program you have chosen

The number of transactions customers are making from your ATM
You will be actually paid for each transaction. An average ATM can have 8 to 10 transactions per day.
Not An IPS Merchant?
So, you have probably understood the importance of ATM in the business. Now, if you want to have your own ATM, we will recommend you to visit International Payment Solutions. It is one of the best merchant processor solutions and you will always have fruitful outcomes.
Start accepting credit card online or in your store today!

 

, Fill out the below form for a free consultation, we will get back to you shortly: