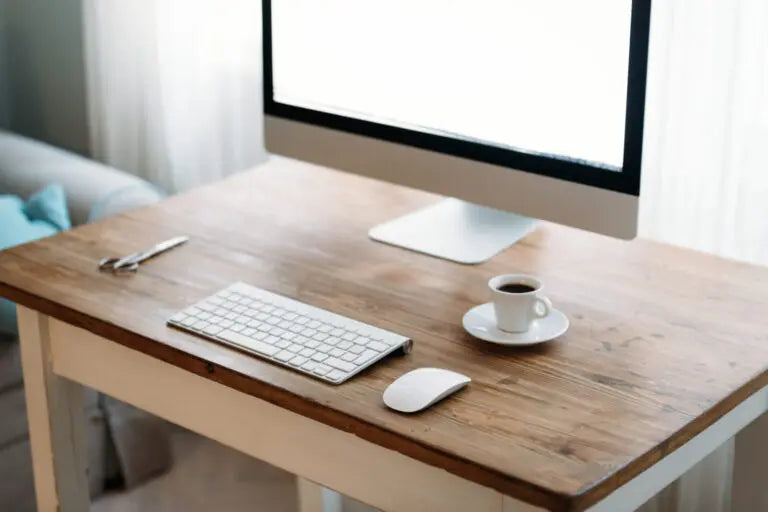 How AR Technology Can Help The Merchants In Their Business
AR technology is playing an impactful role in the sphere of various businesses. Standing in the 21st century, we cannot deny the fruitful outcomes of technology. It is very necessary to embrace the technologically advanced items in order to survive in this competitive world. Considering the present scenario where people are following social distancing strictly, the number of offline transactions is being decreased day by day. People are giving more importance to technology.
However, from the perspective of small merchants, the situation is not good at all. They are facing difficulties to maintain the cash flow in their business due to the change in the ecosystem of the payment industry. Merchants are making online shifts to increase the customer base as well as the cash flow in the business. In such a scenario, advanced payment terminals are playing an important role. It is helping the merchants to accept credit card payments online. But, having payment terminals will not give you the desired outcomes. You need something extra and this is where AR technology or augmented reality is playing an important role.
How AR Technology Can Be Implemented
Well, AR technology otherwise known as augmented reality is a remarkable outcome. If you are into the automotive industry, you can create a 3D modeling of a car to give a realistic experience to the customers. Moreover, it is also used to make a 3d design of the house. Nowadays, AR technology is extensively used to train the staff of reputed companies. Chipotle and Walmart have already started using this technology to enhance the efficiency of their staff effectively.
Before the arrival of AR technology, companies send their trainees in real-life scenarios where they get a first-hand experience. But, in such a situation, they might make real-life mistakes that can ultimately hamper the growth of the company financially. But, AR technology can change the entire training process. Companies can give them real-life experience without putting them in real situations.
AR technology is also helpful in retail businesses. It can recommend products to the customers suitable for them. There are many companies such as Sephora that takes the customer's face and suggest suitable makeup products. A renowned furniture company, Wayfair suggests furniture that can actually elevate the interior look of the house to the next level. It basically scans the entire room and after that, with the help of AR technology, it suggests appropriate furniture. Customers will also be able to see how their room will look after having that furniture even without having them at home. AR technology provides dynamic options and customers can choose as per their taste.
Difference Between Virtual Reality And Augmented Reality
Virtual reality and augmented reality- both are fruitful outcomes of technology. But, augmented reality is an advanced form. In the case of virtual reality, you will have a different world also called the virtual world. It basically isolates the customers from reality and therefore, the customers will definitely notice a huge difference after installing those products in the actual scenario. It fails to deliver satisfactory outcomes to the customers.
On the other side, augmented reality uses real-life scenarios. It actually extends the objects from the virtual scenario and presents them in real-life scenario. Therefore, customers will have a clear picture; they can understand the final outcome after installing the products. So, the entire thing will depend upon the customers. After getting final feedback from the customers, the real-time installation will be started.
How AR Technology Can Help Various Industries
AR technology can help various business industries in several ways. We have elaborated it below:
Retail Business:

 

Nowadays, people are shopping online and they are somehow missing the real shopping experience. Well, with the help of AR technology, they can actually get the same experience sitting from home. A leading AR technology company, Marxent developed an AR application. People can experience real-time shopping experience and they can even make online

 

bill payments

 

through the application. They can try the products before purchasing them.

Automotive Dealership:

 

Well, AR technology can help in designing and modeling, and therefore, this technology can be very helpful in the automotive industry. Customers can actually experience real interior design without entering into it. AR technology can help to make the prototypes of the original model. AR technology can also help to create an early-stage product.

Education And Training:

 

Well, audiovisual teaching has become very important nowadays and AR technology is something that lets you implement audio-visual teaching efficiently. You can actually present the real-life scenario in front of the trainees and students. The teaching process will be more efficient.
Not An IPS Merchant?
By now you have probably understood the importance of AR technology. Now, you must have advanced payment terminals to accept the payments online. In such a case, you must need a payment processor like International Payment Solutions. IPS has years of experience and so, you will always have positive outcomes if you become a merchant of this merchant processor solution.
Start accepting credit card online and/or in your store today!

 

, Fill out the below form for a free consultation, we will get back to you shortly: