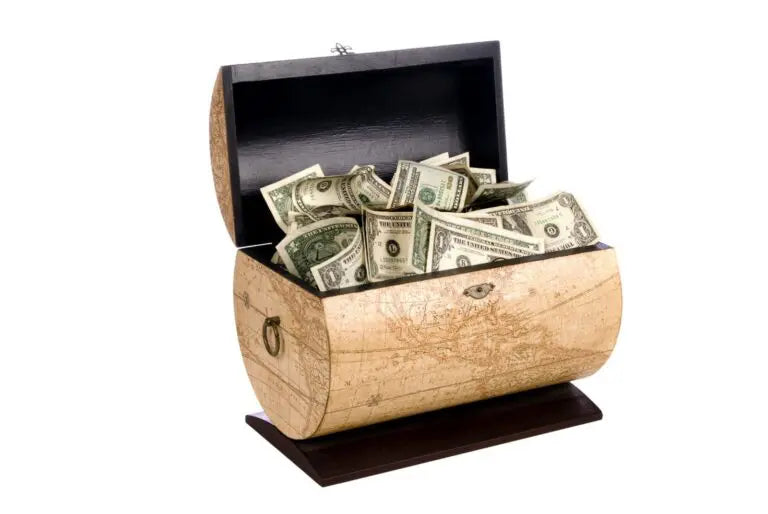 How A Cash Advance Works? How Can I Get Cash Advance?
Cash Advance is the key. Many psychologists are of the opinion that money cannot buy happiness. But, the fact is that money can bring endless happiness if you utilize it properly. Well, we are not going to make any brief breakdown of this psychological view. But, what we are going to tell you is a way of getting money. Technology has made our life easier but, without money, you cannot get the taste of that convenience.
We know the importance of money and we also know how to earn it. Life is a journey and in this journey, we face several situations where the money is required to deal with it. But, at that time, we don't get it. Therefore, we have brought the ultimate solution to deal with it.
Cash Advance
A cash advance is a kind of service that is provided by charge card or credit card issuers. It basically checks your credit card score and provides you with a short-term cash loan. You can make online bill payments or withdraw this cash directly from the ATM. But, you have to pay back this amount within a certain period of time. It is like paying your credit card bill at the end of the month. But in such a case, the payback period is quite dynamic as you will get many options to return the cash advance amount.
How A Cash Advance Works
If you are a credit card user and always use it for your day-to-day transactions, you have probably found yourself in many cash-only situations. For example, when you buy something from the street vendor or purchase vegetables from the local market, you have to deal with cash. In such a situation, you cannot make payments online as you will not find any credit card terminals there. This is where you need a cash advance. Moreover, if you running a small business and want to buy equipment for your business or maintain the cash flow of your business, you can go with a cash advance.
A bank generally provides cash advance amount through credit card's payment network such as Visa and MasterCard. You can either withdraw this cash directly from the ATM or you can withdraw it from the bank. But, for the latter, you will have to show your ID.
How You Can Get Cash Advance
If you want to use cash advance for personal use, you will get many options. But, if we see the matter from a merchant's perspective, things are quite different here. If you are a business owner, and looking for cash to expand, purchase inventory, upgrade equipment, and renovate your business, Clover Capital will be the ideal option for you.
If we look at the past, we will realize that borrowing money through a loan was the only option. But, things are getting better now and Clover Capital is playing an impactful role in this regard. Well, it is a kind of program that transforms your future sales into working capital. If you choose Clover Capital, it will credit the funds into your account and after that, it withholds or keeps off a fixed percentage of your daily sales. In short, we can say that you pay more when your sales are going good and you can pay less when things are going down.
Benefits of Clover Capital
Turn Your Sales Into Capital:

 

Small business owners are allowed to see big dreams. Clover Capital will transform your idealistic thoughts into a realistic one by turning your sales into capital.

Fast Application Process:

 

Standard loans are very difficult to get but, on the other side, Clover Capital offers a one-page application that will not create many complications while filling it.

Get Your Funds Instantly:

 

It just takes 24hours to approve and after the approval, it will take 1 to 2 business days to get credited into your account.
Avail Of Clover Capital With International Payment Solutions
If you want to avail of Clover Capital, you have to pair your business with a merchant service. When it comes to merchant processor solutions, there is no one that can beat the efficiency of International Payment Solutions. International Payment Solutions is holding an important position among its peers that generally offer merchant processing services and payment solutions for business owners.
Not An International Payment Solutions Merchant?
If your business requires smooth cash flow or if you want cash for upgrading your business, you don't have to worry as we at International Payment Solutions otherwise known as IPS provide cash advance for small businesses and this is completely transparent, affordable and honest. There is no fixed term, fixed payment amount, and interest rate. You just need to be our customer for at least 6 months. Or you can send us your last 6 months merchant statement to avail of this service. So, what are you waiting for? Visit us today and elevate your business to the next level.