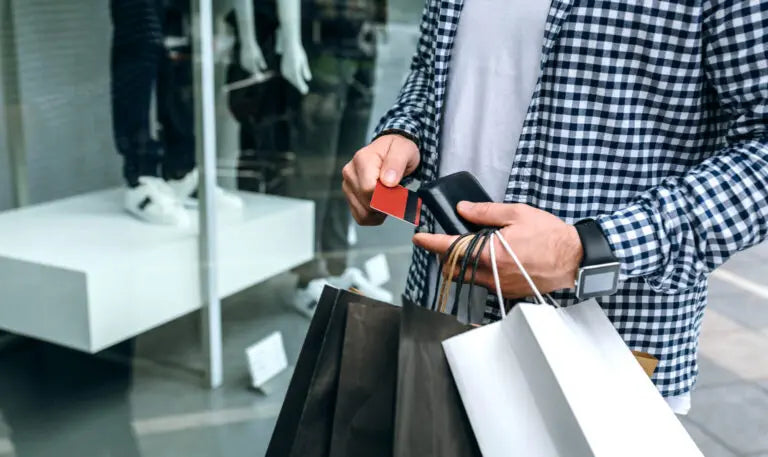 Fight COVID-19 With Credit Card Machine And Other Online Payment Tools
Credit card machine is helping the small merchants amid this critical situation. People in the 21st century do not have time to follow the traditional payment process. It is a very lengthy and complicated process. Moreover, after the arrival of coronavirus, the lifestyle of people gets changes. They had started following the rules and regulations set by the government. As per the situation, they would have to maintain social distancing. Along with this, they were following lockdown rules.
However, 2020 is about to end and the vaccine is yet to come. Therefore, the situation has not been improved yet. But, if we talk about the small businessmen, they faced hard times. Yes, the customer base of the businessmen following the brick and mortar business strategy gets hampered. People are compelled to follow the lockdown rules and therefore, they are unable to visit the physical store. However, we are living in the 21t century that is also known as a technologically advanced era. Over the course of time, the payment terminals get improved.
If we consider the present situation, you will find that there are different types of payment terminals available in the market. Even before the arrival of COVID-19, businessmen had advanced payment equipment. Unfortunately, people were still making cash transactions. But, after the arrival of COVID-19, the situation gets changed. People are now giving more preference to the online and cashless transaction. Moreover, it is one of the best ways to fight COVID-19 as no physical touch is involved in this process.
Credit Card Machine
A credit card machine is one of the best ways through which merchants can accept credit card payments from customers. It supports contactless transactions and therefore, businessmen can maintain the cash flow in their business with the help of this tool. It follows the real-time transaction process and so, the customers will not have to wait to complete the transaction. Amid this critical situation where people are following physical distancing, your brick and mortar business must have a credit card machine to keep the customer base in the good shape.
How Credit Card Machine Works
Well, if you want to elevate your business to the next level, you must have an advanced payment tool such as a debit card machine or credit card machine in your business. It allows you to take your business online. However, if you are completely new in this field, you might have a problem to accept payment through these advanced payment tools. This is why you must know how the credit card machine works. We at International Payment Solutions have elaborated the process. So, have a look at the following points:
First of all, the customer will initiate the transaction by swiping the card or providing you with the card details. After that, the credit card machine will send the information to the

 

payment processor

 

through the

 

online payment gateway. The online payment gateway is highly secured and therefore, the merchants, as well as the customers, will not have to deal with any sort of fraudulent activities in such a case.

The payment processor will verify the card details and then, it will send to the credit card issuing brand or the company such as Visa, MasterCard, and many more.

The card issuing company will verify the information and it will send the same to the card-issuing bank. If the customer has the transaction balance in the account, the credit card transaction will get approved.

The bank will approve the transaction and then, it will send the same information to the card-issuing brand. The brand will then pass the information to the merchant processor solution.
This is how the credit card transaction will be completed. However, if you want to use a credit card machine, you must have a merchant account. There are many merchant processor solutions such as International Payment Solutions that offers merchant account. If you want the best result, you can get in touch with them.
Advantage Of Using Credit Card Machine
Well, standing in the 21st century, you must pair your business with advanced payment tools such as the credit card machine. It can help you in various ways. Most businessmen do not have proper knowledge about it and therefore, they are still following the traditional business model. However, if you want to take your business to the next level, you must start using this payment tool. We have added the advantages of using a credit card machine. So, don't miss to go through the following points:
Make Your Business More Legitimate
Legitimating your business is very important if you want to attract more customers. Moreover, if you want to give your business a professional look, you must do it. Fortunately, you can legitimize your business with the help of a credit card machine. A credit card machine accepts all forms of credit cards such as Visa, MasterCard, and many more. If you have such a payment tool in your business, the name of the top credit card brands like MasterCard, Visa, and many more will be appeared on the credit card terminal POS screen. It will definitely grab the attention of the consumers. Moreover, if you are running an online business and if you have any online e-commerce platform, the cardholders find the same names on the payment checkout page. Ultimately, it will create a solid impression upon your customers.
Boost The Overall Sales
After the arrival of this deadly virus, the number of overall sales gets decreased. Therefore, amid this difficult situation, it is very important to boost overall sales. Well, if you can take your business online, you will be able to do this. Moreover, if you are running any physical store, having a credit card machine in your store will help you to increase sales. A credit card machine can accept all forms of payment. Therefore, it does not matter whether the customers are using credit cards or other forms of payment, you will be able to accept this. Along with the credit cards, it can accept mobile wallet payments such as Apple Pay payment, Google Pay payment, and many more. Therefore, you will not miss a single payment from the customers. Actually, this payment tool enhances the level of flexibility in the ecosystem of online payment. When a customer can make payment in his or her preferred methods in your business, they will feel happy and satisfied. They can also share their satisfaction in their personal networks. As a result, the number of overall sales will be increased.
Always Keep Your Business Ahead Of Your Rivals
Well, this pandemic has affected your rivals as well and therefore, everyone is planning to get rid of this difficult situation. But, if you can make proper strategies, you can easily beat your rivals. In the 21st century, customers are looking for online payment modes whenever they make a transaction in your business. In such a situation, you cannot disappoint them. You must install a credit card machine through which you can accept credit card and debit card payments as well. Moreover, when customers make payments using a card instead of cash, they can focus on their shopping. Ultimately, your business will deliver ultimate satisfaction and the customers will become your repeat customers. Thus, you can keep your business ahead of your rivals.
Increase The Cash Flow
It does not matter whether you are running an online business or a physical store, maintaining the cash flow is very important. Amid this pandemic situation, people are preferring cashless transactions and therefore, you must have payment equipment that supports such transactions. Fortunately, the credit card machine can accept all forms of cashless transactions. The best part is that it also supports recurring payments. So, there will be no interruption in the cash flow in your business if you have a credit card machine. Moreover, accounting, managing the overall sales, and staff management are some other things that you can do with this tool.
Not An IPS Merchant?
Well, choosing the best payment processor is very important. Otherwise, you will not get satisfied result in spite of having such an advanced payment tool. Therefore, we will recommend you to go with International Payment Solutions. It is a renowned merchant processor solution that offers various credit card machines such as counter top terminals, long or short range terminals, Poynt 5 smart terminal, the Poynt smart terminal, Clover flex smart terminal, Clover mini smart terminal and many more. You can choose as per your requirement.
Some advantages of choosing IPS or International Payment Solutions are as follows:
You will get the deposit in the next-business-day

The credit card machine from the house of IPS comes up with a dedicated account manager

It also offers instant reporting

There is no hidden charge for opening the merchant account under International Payment Solutions.
Moreover, IPS offers a ready-to-use credit card machine and therefore, you will not have to work hard for setting it up. So, you have now probably understood how the credit card machine can help businesses to fight COVID-19. Therefore, you should not wait. Get in touch with IPS today.
Start accepting credit card online and/or in your store today!

 

, Fill out the below form for a free consultation, we will get back to you shortly: