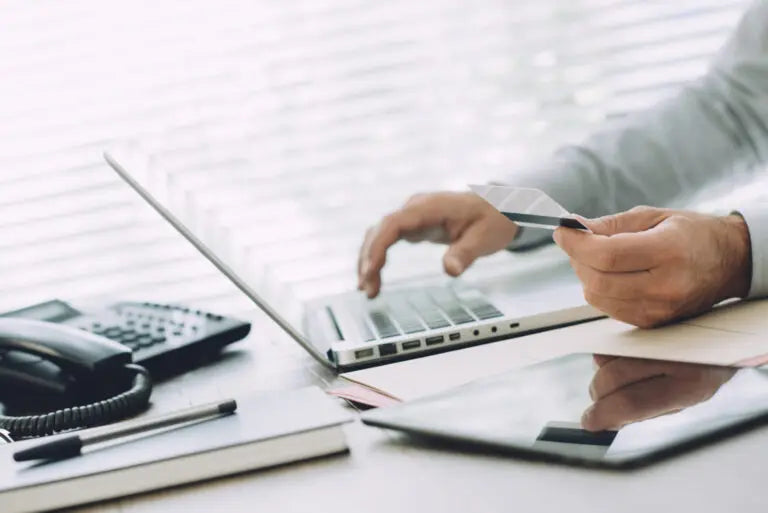 Everything You Need To Know About E-Payment System
E-payment system is a kind of advanced payment mode that allows the consumers to make transactions for the services as well as goods through an electronic medium. There is no need to use cash or checks. E-payment system is also considered as the online payment system. Standing in the 21st century, it is very important to understand each and every aspect of the E-payment system.
E-payment System
Well, the popularity of the e-payment system otherwise known as the electronic payment system is growing rapidly day by day. People in this technologically advanced era has already embraced technology and therefore, nowadays, it is very difficult to see cash transaction. People rely on the e-payment system even for purchasing a small item. Due to the reliability and advanced security, the number of online credit card payments is increasing and on the other side, the number of cash transactions is being decreased.
E-payment Methods
E-payment system allows the customers to make bill payments with credit cards and debit cards. But, along with these, there are many other options that are inextricably associated with the e-payment system. Well, if we specifically talk about the e-payment methods, it can be classified into two parts- Credit Payment System and Cash Payment System
Credit Payment System
When it comes to the credit payment system, you will have different options. These options are as follows:
Credit Card:

 

Well, the credit card is a kind of e-payment system. It is generally issued by the bank and the identity of the cardholder is required to make payment with a credit card. After swiping the credit card, the necessary information goes to the merchant processor through an online payment gateway. The merchant processor shares the information with the credit card network such as American Express, MasterCard, Visa and many more. The credit card network then shares the information with the credit card issuing bank. The bank finally declines or approves the transaction. After approving or declining the transaction, the credit card issuing bank shares the same information with the credit card brand. The brand finally shares the same information with the merchant processor solution. Thus, credit card transaction works.

E-Wallet:

 

E-wallet is an electronic wallet that supports prepaid transactions. The customers can load their e-wallet with credit cards or debit cards. An E-wallet is a faster and more reliable to way to make

 

payments. It also supports contactless transactions. You just need to hover your device and the balance will be deducted from your E-wallet. Well, E-wallet is an application and therefore, you need a mobile phone to access it. It supports IOS and Android.

Smart Card:

 

Smart card is quite similar to an e-wallet but, in such a situation, you don't need to have a mobile device. It is a plastic card that consists of a microprocessor and you can add funds to your cards to make online transactions. It also has an advanced EMV chip card. So, it is highly secured as the fraudsters will not be able to crack the data that remains in an encrypted form.
Cash Payment System
The cash payment system is an inextricable part of the e-payment system. We have elaborated different kinds of cash payment system below:
Direct Debit:

 

In case of direct debit, the customer directly instructs his or her bank to deduct a specific amount of money and credit into the account of the merchant. The entire process is made electronically.

E-Cash:

 

E-cash is an advanced form of e-payment system. Here, the customer can store a specific amount of money that can be used to make an online transaction.

E-Check:

 

E-check is another way through which customers can make an online transaction. Well, we all are familiar with the old paper check. Now, E-check is actually the digital version of the paper check. The customer can transfer funds from one bank account to another bank account without the need for any paper.

Stored-Issued Card:

 

Stored-issued card is a card that is issued by a specific store. It is a plastic card that consists of a certain amount of balance. Customers can use it in the stores that issued the card. A gift card is another form of a stored-issued card.
Advance Payment Terminals
Advanced payment terminals and e-payment systems are inextricably related to each other. We at International Payment Solutions offer various types of payment terminals such as credit card machines, virtual terminal, online payment processing and many more that support e-payment systems. If you want to start your business online, you must have these payment terminals. It will help you in taking your organization to a whole new level of supremacy.
Not An IPS Merchant?
Well, having just any payment terminal will not be enough. You need to get in touch with a payment processor like International Payment Solutions for the best experience. Undoubtedly, they are the best payment processors and have the capability to give you satisfactory outcomes.  So, what are you waiting for? Look for none other than IPS and take your business to the next level.
Start accepting credit card online and/or in your store today!

 

, Fill out the below form for a free consultation, we will get back to you shortly: