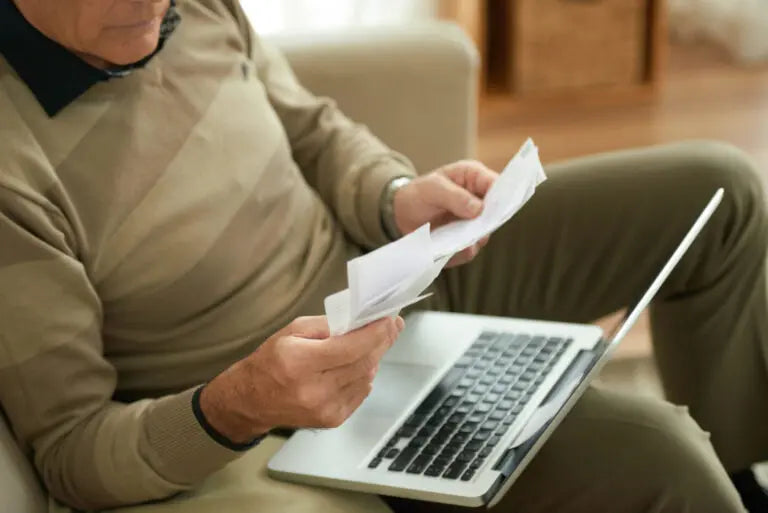 Enhance The Efficiency OF Your Business With Online Invoice Payment
Online Invoice is one of the important payment tools. Technology has changed the entire ecosystem of payment. At the same time, it is changing the business models. If we see a couple of years ago, the physical appearance of the customers was compulsory to complete the transaction. People used to carry cash and give more preference to offline transactions. But, with the advancement of technology, new payment methods have arrived and fortunately, people have adopted them quite well. Nowadays, online payment methods have become very popular and its popularity is rising day by day because of its advanced security and flexibility. People do not need to carry cash while going to the market. Moreover, e-commerce has taken it to a different level. Customers do not need to visit shops physically as they can purchase whatever they want directly through the online websites.
Everything has positive as well as negative aspects and e-commerce business is not an exception. When it comes to accepting online credit card payment, merchants have to do certain things. Well, from the perspective of a consumer, it is quite easy and simple to make payments online and get the products. But, if we talk about the merchants, they need to track down their clients, find missing invoices and make payment arrangements in order to maintain the cash flow of their business. All these things are not as simple as it looks and we at International Payment Solutions understand this concern. Therefore, we have come up with an advanced payment option that is known as online invoice payment. Online invoice payment refers to an advanced invoice that comes with a payment button. Customers can directly make payments with online invoice payment.
Benefits Of Using Online Invoice Payments
Enhance The Cash Flow Of your Business:

 

If you go with an online invoice payment system, you can easily take your business to the next level. In case of normal invoice payment, you have to draft and send the invoices to the customers. Moreover, merchants experience a delay in bill payments. Ultimately, a normal invoice can hamper the growth f your business. On the other side, if you go with online invoice payment, you don't have to worry much as customers can directly make payments from the online invoice. Ultimately, you can focus on other aspects of your business such as paying the suppliers, rent and many more. So, there will be no interruption in the cash flow of your business.

Efficient Business Process:

 

So, the entire payment system has become digital and people are giving more preference to digital payment terminals. Standing in the 21st

 

century, if you don't pair your business with the technologically advanced payment system, it will be considered as a huge mistake. You have to ensure that your business has the capability to accept all forms of payments. Otherwise, you will lose customers. Well, in that case, you have to equip your business with advanced payment solutions such as online invoice payment. You should accept different forms of payments so that customers can pay in whatever way they want to pay. You can make the payment system easier for the customers by adding a built-in pay button to the invoice. Customers do not need to click on any third party link as they can directly pay online through the invoice.

Make The Payment Method More Secured:

 

Another advantage of using online invoice payment is that it makes the whole payment system more secured. International Payment Solutions use credit card vaults that generally store the required credit card information of the customers such as card numbers and expiry date of the credit card. Therefore, in the case of repeat payments, merchants can easily and quickly do it. It also makes the payment process easier. Credit card vaults from International Payment Solutions store the information and therefore, customers do not need to put their card numbers and other information again and again. It will be automatically saved at the very first purchase. These things speed up the payment process and ultimately, the number of sales is increased.

Improves The Relationship Between Clients And Merchants:

 

If you are into business, you are familiar with the fact that confronting clients for making payments can hamper the relationship and you might not have long-term clients. But, online invoice payment can help you to get rid of this problem. An online invoice comes up with an integrated payment button that will do the job for you. You can focus on developing a strong relationship with your customers. If any customer forgets to pay, the automatic reminder politely reminds the customer that the bill is due. So, it ultimately removes all sorts of awkward moments and potential tension.
Not An IPS Merchant?                                      
In order to get online invoice payment, you need to pair your business with an efficient merchant processor solutions. Therefore, we recommend you to go with International Payment Solutions that has years of experience in this field. So, you will always get satisfactory outcomes from their end.
Start accepting credit card online and/or in your store today!

 

, Fill out the below form for a free consultation, we will get back to you shortly: