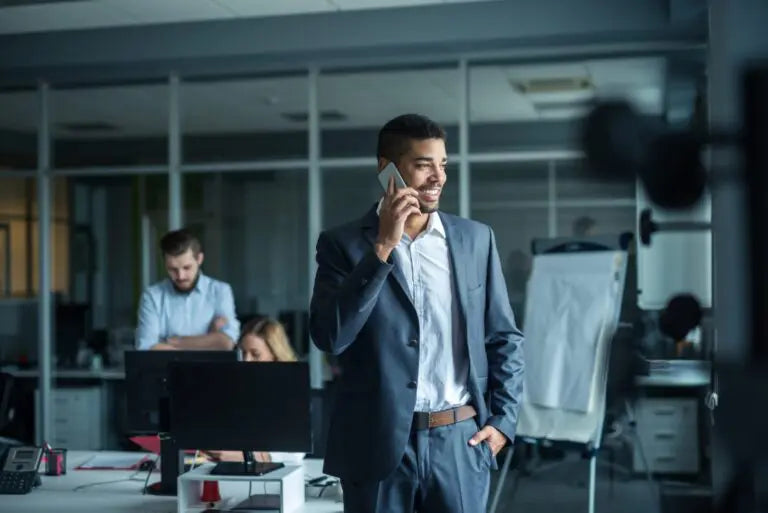 Customer Base And Why Merchants Should Maintain It
Customer base is an inextricable part of the business. It does not matter whether you are doing online business or offline business, you must maintain the customer base in order to get the taste of positive cash flow. However, if you want to increase the customer base, you must have good customer engagement. Standing in the 21st century, you must understand the latest trend in order to maintain customer engagement. Customers are now preferring online transactions and cashless transactions in order to make bill payments. Therefore, if you want to make a solid impression upon your customers, you must make an online shift. Otherwise, it will be very difficult for you to accept credit card payment.
Well, if you are new to online business, you are definitely facing some sort of difficulties. This is a normal thing and we at International Payment Solutions understand this. Therefore, we have brought some technologically advanced payment terminals through which you can easily accept online payments. But, having advanced payment terminals will not help you to increase the customer base. You need to understand the payment structures and card not present transactions. Since the arrival of COVID-19, people have been purchasing online and therefore, your business must have payment terminals that support card not present transactions.
However, before getting into the payment terminals, we are going to tell some strategies that will help you to maintain the customer base efficiently. So, don't miss to go through the following points:
Focus on Customer Engagement:

 

Well, the interactions of the customer with your business will determine your customer base. If the customers get a

 

positive experience

 

from your service, they will become your regular customers and ultimately, the customer base will be enhanced. Moreover, they will verbally promote your business in their networks. Such kind of promotions is called mouth-to-mouth promotion. As a result, the overall cash flow will be enhanced.

Must Have Advanced Payment Terminals:

 

Technology is playing an important role in every sphere and business is not an exception. If you want to survive in this competitive world, you must have technologically advanced payment terminals such as credit and debit card machines, advanced POS that support NFC payment, Pay at the Table terminal, Virtual terminal and many more. These terminals actually make your business more flexible. Yes, you will be able to accept both card present and card not present transactions. Ultimately, you will not lose a single customer and you can have a strong customer base.

Make The Online Marketplace User Friendly:

 

Well, you must have your own marketplace in order to increase the customer base. But, having an online marketplace will not do the trick for you. Yes, you have to make it user-friendly. If customers do not get a smooth interface, they will not visit your site again. On the other side, if you make it mobile-friendly, you can attract more customers. The customers will also promote your website in their personal networks. Ultimately, you will be able to increase the customer base effectively with a smooth user interface.

Make Your Customer Loyalty Program:

 

A customer loyalty program is one of the best ways to attract more customers. Nowadays, every company has its own customer loyalty program and the popularity of this program is rapidly increasing because of its fruitful outcomes. If you want to compete with others, you must start your own loyalty program. You can study the market and depending upon it, you can design your program. Moreover, you can offer attractive discounts on products for your loyal customers. You can also start refer and earn program to promote your business. Here, your customer will promote your program and in exchange, they will receive exclusive rewards such as coupons, gift cards and many more.

Deal With The Customers Sweetly:

 

Well, the employees in your business must know how to deal with the customers. You might have different types of customers but, you have to deal with them in the most delicate manner. Your employees must have the capability to give answers to all the queries of the customers. Well, if you only focus on the new customers, you might lose the competition. Yes, you have to take care of your old and regular customers along with the new customers. You can send birthday wishes and special discounts on your customer's birthday. Moreover, you can give additional discounts to your regular customers. These little things will help you to build a strong customer base.
Not An IPS Merchant?
By now, you have probably understood the importance of building a good customer base. You also need advanced payment terminals and an online payment gateway to build it. Well, in such a situation, you need to pair your business with a payment processor. International Payment Solutions is one of the best merchant processor solutions and this platform also offer advanced terminals at a very reasonable pricing structure. So, if you want to elevate your business to the next level, you must get in touch with IPS.
Start accepting credit card online or in your store today!

 

, Fill out the below form for a free consultation, we will get back to you shortly: