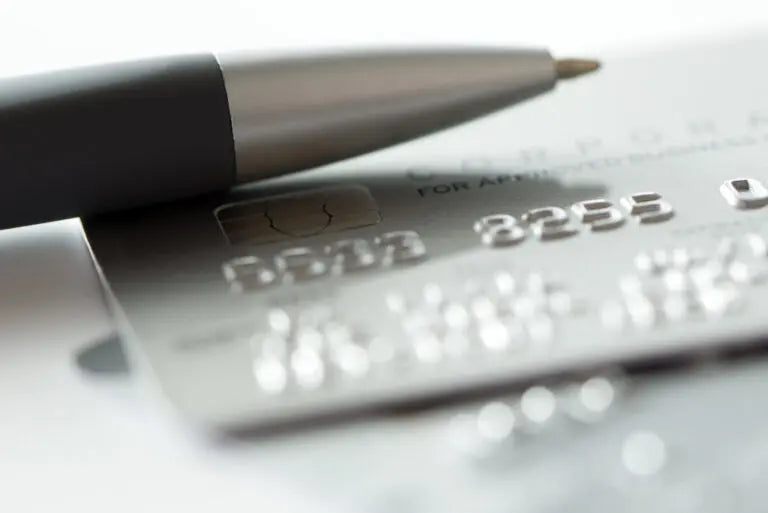 Credit Card Processing And Fees Associated With It
Credit card processing is an inextricable part of online transaction. Well, we all are living in the 21st century where we are dealing with the new ecosystem of payment. Yes, if we see the transaction modes, people generally prefer to online or cashless transactions. This is why the use of credit cards and debit cards is heavily increased. Well, it also allows the merchants to increase their customer base. They will able to accept payment in various forms. Moreover, customers can now make purchases sitting at home.
Since the arrival of COVID-19, people are doing cashless transactions more than offline or physical transactions. Now, small businesses that generally follow offline business strategies are facing problems nowadays. Therefore, considering the present situation, they have to make an online shift in their business strategies. We at International Payment Solutions understand this concern and so, we have also introduced some of our online payment solutions.
However, the online payment processing pricing structure is very complicated. Along with the credit card processing fees, merchants have to pay various other fees. They will get to see these various fees in their monthly statement. For a new merchant, it is very difficult to understand various processing fees associated with credit card processing fees. We at International Payment Solutions do businesses with our merchants very transparently. This is why, here, we have made a brief breakdown of various fees that merchants have to pay along with their credit card processing fees. So, have a look at the following points:
Voice Authorization Fees
Standing in the 21st century, we can easily say that we have different modes through which can make online bill payments. However, we cannot forget the telephone that is another mode of accepting card payments. Yes, if you are into online business and want to accept online payment through telephone dial-up service, you have to pay voice authorization fees. You will actually obtain a voice authorization that will protect your business and customers from fraudulent activities. However, if we talk about the present situation, merchants generally do not use it. There are many merchants who do not even know about it.
Gateway Fees
Whenever a customer makes an online payment, the payment is generally processed through an online payment gateway. Therefore, merchants generally see a gateway fee in their monthly statements. The fee generally covers the cost of processing online transactions for the merchant processor.
AVS Fees
AVS stands for Address Verification Service. Merchants use this tool to check whether the address linked to the credit card and the address provided by the cardholder are the same or not. Cardholder generally provides address while making in-person credit card transactions. AVS tool is used to prevent fraudulent activities. If you are using this tool, you have to AVS fee. The fee is generally charged for each credit card transaction.
Cross-Border Fees
If your business accepts credit card that is issued in a different country, you have to pay cross-border fees. Well, you have to pay a cross-border fee along with your credit card processing fee, if you accept card present transaction.
Early Termination Or Cancellation Fee
It is a fact that you have to pair your business with a merchant processor if you want to elevate your business to the next level. Now, when it comes to pairing a merchant processor for your business, you have to sign a lengthy contract. There are many merchant processor solutions that include the early termination or cancellation fee in their contract. The payment processors generally add it in order to enhance the stability in their contracts. Merchants will not be able to select a different processor if they sign this contract. Otherwise, they will have to pay early termination or cancellation fees.
NSF Fee
If the payment processor cannot withdraw money from the merchant's account, the merchant has to pay the NSF fee. The payment processor generally charges this for the unfulfilled amount.
POS Software Fees
If you are into online business or if your business accepts online or contactless transactions, you are familiar with the point of sale system. Credit card processing and point of sale system are inextricably related to each other. Merchants can also use a desktop or mobile application to run or access additional features such as a virtual terminal, online store and many more. So, you have to pay POS software fees in order to have access to these additional features.
Chargeback Fee
Chargeback fee is another fee that is inextricably associated with the credit card processing fee. If a customer raises a dispute regarding any credit card transaction in order to get a refund in their account, the chargeback fee is issued. The credit card brand generally takes this chargeback fee.
Not An IPS Merchant?
By now, you have probably understood various fees associated with credit card processing fees. Now, if you want to elevate your business to the next level, you must pair your business with International Payment Solutions. IPS is undoubtedly one of the efficient merchant processor. So, don't just think, get in touch with us as early as possible.
Start accepting credit card online and/or in your store today!

 

, Fill out the below form for a free consultation, we will get back to you shortly: