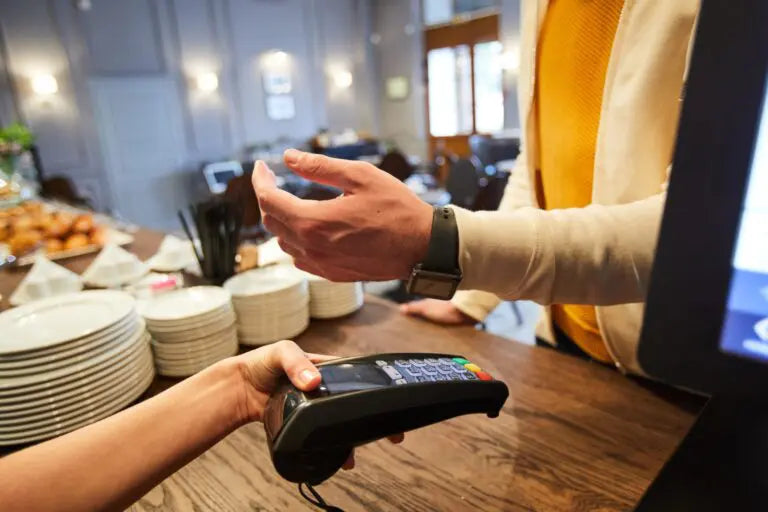 Cashless Payment Is Getting A Major Boost Amid COVID-19, Experts Say
COVID-19 has made many changes in various fields and one such change is the acceptance of cashless payment. Experts are of the opinion that COVID-19 pandemic could accelerate shift to cashless transaction. According to the most recent survey on methods of payment conducted by the Bank of Canada in 2017, the migration away from cash has been going for more than a decade.
Many businesses have been reopened amid COVID-19. But the good news is that business owners are not accepting cash transaction for the time being. Therefore,
 

online payment

 

is getting more preference.

Canada's Central Bank and experts are of the opinion. That refusing cash transactions might create problem to those who do not have bank accounts. Moreover, people with low incomes might also suffer from this.

Walid Hejazi, an associate professor of economic analysis and policy at the University of Toronto said. "This is going to be a big shock to the system. That will push us in the direction of a more modernized payment system". He also added. "And if the developments we've seen during the pandemic continues to accelerate. We're going to get to that fully modernized payment system much more quickly". Cashless Payment is the need of the hour.

A small survey conducted by Payments Canada that handles the clearing and settlement of payments in this country shows that the acceptance of cashless transaction has been getting a solid boost for past few months.

According to Interac that operates Canada's debit payment system said. "e-transfers are more frequent than ever during the pandemic and use of the contactless "Flash" tap payment system is also up".

There is a large group within the society and people belonging to those society will not have access to the digital platforms. Therefore, the assumption of many experts might be wrong. Cashless Payment can be promoted.

Canada's central bank warns that the decision to refuse cash can bring disastrous outcomes for some people including homeless and people who do not have bank accounts.
According to a report presented by the Bank of Canada in 2017, 89% of Canadians had
 

credit cards

 

while 99% of Canadians had a debit card.

But, according to Hejazi, the number of Canadians reliant on cash is likely much higher than those figures indicate. He said. "There's large groups within our society that will not have access to those digital platforms. In the way that might be assumed". He also added. "Some may have debit cards without much if any money in the account, while others may have credit cards that are maxed out". Cashless payment is showing the way.
Start accepting credit card online and/or in your store today!

 

, Fill out the below form for a free consultation, we will get back to you shortly: