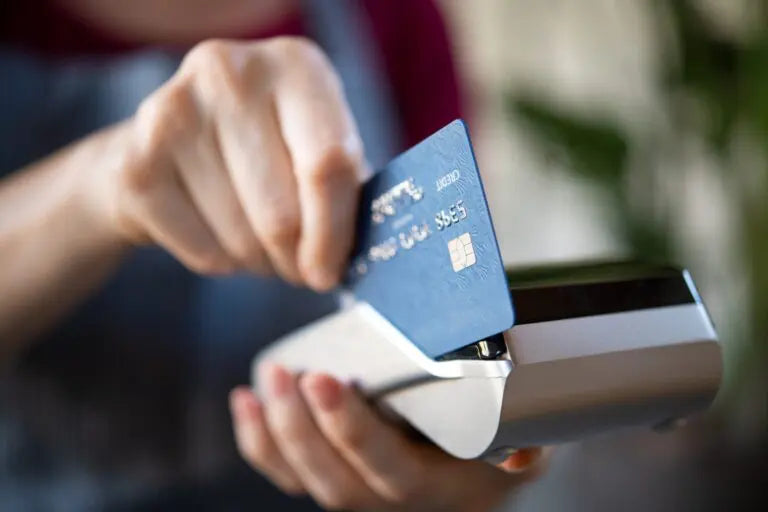 Best Payment Processor For Small Merchants
The payment processor is an inextricable part of the online business. We are experiencing a pandemic situation right now and there are so many things that have already been changed due to COVID-19. Well, the sphere of small business is not an exception. People are maintaining social distancing and they are preferring contactless transactions in the outlets. Moreover, the popularity of the online business is increasing day by day because of its reliability and enhanced security. Customers can purchase whatever they want sitting from home. Therefore, if we consider the present situation, online business has become very important. A payment processor is a very important part of every business and should be taken seriously.
Well, if you are someone who is following the traditional ways of doing business, you have to make changes in your business strategies. You need to expand your business in order to cope up with this competitive situation. There are many things that you need to know before getting into the online business.
If you want to accept credit card payment, you must have an idea regarding the online transaction. So, have a look at the following points to know more about it:
The cardholders swipes or taps the cards over your business's payment terminal. Thus, the online transaction gets initiated. After that, the online payment gateway securely passes the important information regarding the online transaction to the payment processor. The payment processor passes the information to the cardholder's credit card brand. After that, the credit card brand will share the information with the credit card issuing bank. The credit card issuing bank will check the cardholder's account. If there is a fund available in the cardholder's account, the bank approves the credit card transaction and shares the same with the credit card network. After that, the credit card network shares the information with the merchant processor. Well, if the cardholder's account does not have enough balance, the transaction gets declined.
Now, you have understood the importance of payment processor in online business. Well, there are many payment processors offering various rates to the merchants. The online pricing structure is really complicated and therefore, you have to understand it very carefully.
Best Payment Processor
If you want to start an online business, you must need a merchant processor solution. A merchant processor solution provides an online payment gateway through which the merchant can accept credit card payments online. Now, when it comes to online pricing structure, you will generally face interchange plus pricing structure and flat rate pricing structure. The flat rate pricing structure is very simple whereas interchange plus pricing structure is very complicated. It is always advisable to choose a good payment processor.
We at International Payments Solution offer interchange plus pricing structure to our merchants. We keep everything transparent with our merchants. Interchange plus pricing structure allows you to understand the actual interchange fee. Moreover, there are some other fees such as card brand fees, credit card processing fees. In the case of interchange plus structure, you will be able to know the different pricing structures. It will help you to run your online business smoothly. On the other side, the flat rate pricing structure is very simple because there is a fixed rate. You have to provide a fixed rate for all types of transactions. But, the interchange fee depends upon the type of credit card being used by the customers. Moreover, it also depends upon the type of business you have. A dependable payment processor can make a lot of difference.
COVID-19 Update
Well, we all going through a bad time. COVID-19 is flattening the growth of everything and if you are a merchant of International Payment Solutions, you don't have to worry. There will be no interruption in the service from our end. All our employees are working from home and therefore, you will get a satisfactory service. In order to be successful a credible payment processor is extremely important.
We also have advanced payments solutions that will allow you to run your business online smoothly. You can create your own online marketplace with the help of our advanced payment tools. Moreover, you can accept payment online from anywhere.
Some of our advanced payment terminals are as follows:
Online Payment Processing System
Amid this pandemic situation, customers cannot reach you and therefore, you have to create your own online marketplace where customers can place their orders. Now, it is very important to integrate an online payment gateway to your online website so that customers can make payments online. With our online payment processing system, you can do it very easily.
Core Features
The core features of our online payment processing system are as follows:
Support for Google Pay and gift cards

The interface is very user-friendly

The integration process is very simple. Merchants do not have to be a tech-savvy person in order to understand the function.

Multi-currency conversion and product catalogue
Not An IPS Merchant?
By now, you have understood why International Payment Solutions is important. It is one of the best merchant processors. So, if you want to elevate your business to the next level, get in touch with us as early as possible.
Start accepting credit card online or in your store today!

 

, Fill out the below form for a free consultation, we will get back to you shortly: