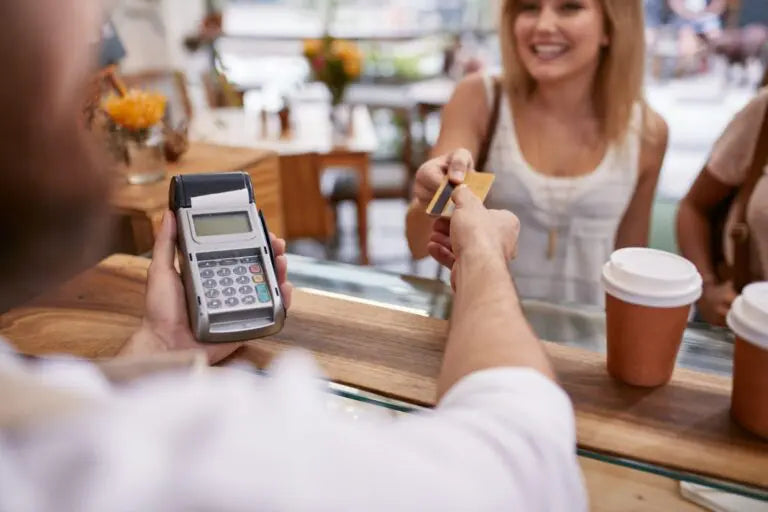 Benefits Of Using A Debit Machine For Accepting Payments
Debit machine is playing an important role in the sphere of online business. A few years back, people used to make cash transactions for purchasing items. But, things have been changed over the course of time. With the growth of technology, people are actually giving more importance to online or digital payments for making bill payments. People nowadays are carrying credit cards, mobile wallets and debit cards in order to make transactions in the shop. Therefore, the number of cash transactions has gone down. They are using digital payment methods even for buying a small cup of coffee or banana.
Well, the ecosystem of digital payment has been changed and people are also approaching digital methods. They are going with cards for making small purchases. Therefore, it is quite clear that small merchants will have to make remarkable changes in their businesses. Otherwise, they will not be able to boost the cash flow. If they don't install advanced payment terminals such as debit machines, they will not be able to accept online credit card payment.
Debit machine is leading the online business forward. If we consider the present situation, the customers are actually approaching the contactless transaction. Well, contactless technology was developed in 2007. But, people did not realize the efficiency of this technology then. But, after the arrival of this pandemic, people are compelled to go with the contactless modes. However, the contactless transaction is less complicated and it offers a fast check out process. Therefore, the popularity of such transactions is rapidly increasing day by day. So, if you are a merchant, you must enable payment equipment that can accept contactless payments.
Debit Machine
Well, the debit machine is a piece of efficient payment equipment. It supports contactless transactions. Along with it, it also offers flexibility when it comes to making an online payment. The contactless transaction is just a way of making an online payment. There are many other ways through which customers can make payments. The Debit card machine accepts all these types of payments. We have highlighted some of them below:
Contactless Payment:

 

Contactless transaction is one of the most convenient ways of making an online payment. It is easy, fast, and reliable. The customers will not have to touch the terminal for entering the PIN. They just need to tap and the transaction will be completed.

Pin:

 

This is another to make a debit card payment. Here, the customers need to enter the Pin after swiping the debit card. It is a safer way to make debit card payments.

Pay By Phone:

 

Well, the customer can also make payments with the help of their phones. Debit card details can be easily stored on the mobile phone. Most debit card machines are coming up with an in-built virtual terminal that allows the merchant to accept card not present transaction. It is easy as well as secured.

Pay By Link:

 

Well, the merchant can send a link to the customer. The customer needs to click the link and after that, the checkout page will be opened. Here, the customers will have to enter the debit card details. Then, the transaction will be completed.

QR Code Payment:

 

The merchants can generate their own business QR code. In such a case, the customers will have to scan the QR and after that, they need to enter the transaction amount. Thus, customers can make contactless payments.
If you are a merchant and want to accept these forms of payments, you must have a merchant account. Without having a merchant account, you cannot conduct your online business flawlessly.
Advantages Of Having Debit Machine
Well, if you are an online merchant, you must have a debit machine. It can give you endless fruitful outcomes. We have highlighted some positive aspects of having a debit machine in your corner. So, don't miss to go through the following points:
Less Physical Cash To Handle:

 

When you have a debit machine, you will start accepting payments in digital form. Ultimately, there will be less physical cash to handle. You will get the entire transaction amount in your bank account within 1 or 2 business days. So, when you will have less cash to handle, you can focus on your business more effectively. It will help you to implement more innovative ideas. Ultimately, you can easily elevate your start-up business to the next level.

Customers Spend More:

 

If customers are making a cash payment, they will have to purchase items depending upon the cash available to them. But, when it comes to making a debit card payment, they will not have to look at their physical wallet. They can purchase more from your shop. Ultimately, the cash flow in your business will be increased if you enable a debit machine.
Not An IPS Merchant?
By now, you have understood why the merchants must have a debit machine. So, if you want to get such payment equipment, you need to have a merchant account. International Payment Solutions is a renowned merchant processor. This payment processor can provide you a merchant account. Along with it, the company can give you advanced payment equipment.
Start accepting credit card online and/or in your store today!

 

, Fill out the below form for a free consultation, we will get back to you shortly: