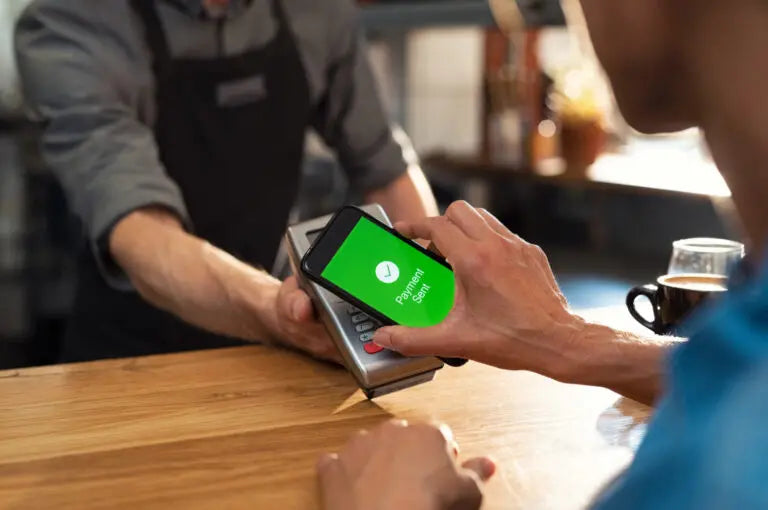 Advice For Merchants Looking For Payment Processor
Nowadays, Payment processor is an inextricable part of online business. We all are living in a technologically advanced era where technology is playing an important role in every sphere. Everything has got an advanced touch with the help of technology and the business models are not an exception. If we consider the present situation, we will get to know that the entire ecosystem of payment is changed. Consumers are now giving more importance to online transactions and therefore, merchants are making changes in their business strategies.
Well, the fact is that merchants have to pair their business with merchant processors in order to accept credit card payments online. Taking business online is probably the only solution that businessmen follow in order to cope up with the competitive market. Moreover, after the arrival of COVID-19, consumers are making contactless transactions and maintaining physical distancing. Therefore, if you are into brick and mortar business, you have to start doing business online and accepting card payments.
Now, when it comes to starting an online business, you need to open a merchant account under a merchant processor. The online pricing structure is very complicated and you cannot understand it without any external help from the payment processor. There are many merchant processor offering attractive offers at present. But, you might not get fruitful outcomes from all of them. Therefore, considering this point in mind, we have come up with some advice for merchants looking for payment processors. So, don't miss to go through the following points:
Do Proper Research
It does not matter whether you are choosing a merchant processor or anything for yourself, doing proper research is compulsory. It will help you to understand the online payment processing industry. Different merchant processor solutions come up with different offers. Some offers might look attractive and simple but, you should not fall into the trap.
When it comes to online payment processing, there are different types of online payment pricing structure inextricably associated with it. Payment processor offers these pricing structures. Among them, flat rate pricing and interchange plus pricing structure are very popular among the merchants. The flat rate pricing structure is very simple whereas the interchange-plus pricing structure is very complicated.
Most merchant processors offer flat rate pricing because of its simple pricing structure. But, you might be surprised to know that you will not make a good amount of profit if you go with this pricing structure. On the other side, interchange plus pricing structure is a very transparent model. Yes, in such a scenario, the merchant processor solution will be able to maintain the transparency with the merchants. We at International Payment Solutions offer an interchange-plus pricing structure to our merchants. We do business with our merchants in a very transparent way.
Talk With Other Online Merchants
It is a fact that experience has its own value and therefore, you must ask other online merchants who have been doing online business for years about their experience. If you are new to online business, your first experience in this sphere might not be sweet. But, over time, you will get to know the important aspects related to payment processor. However, if you want to skip this time-consuming stage, you can talk with experienced online merchants for suggestions. You might get to know many important information that many merchant processors might not disclose in front of you. There are different types of payment terminals used to accept online credit card payment. If you are not familiar with them, you will definitely have problems. Therefore, it is very important to talk with other online merchants.
Go Through The Contract Closely
After completing your research and choosing the payment processor, going through the contract is the necessary step. Yes, you have to read the contract very minutely and attentively, so that you don't miss any terms and conditions. There are different types associated with credit card processing fees. These fees will be added to the monthly statement that you will receive from the merchant processor solutions. If you don't know what these fees are, you will be confused to see the monthly statement. Moreover, there are many charges such as rate charge, cancellation charge associated with online payment structure. You have to ask your payment processor about these before pairing your business with them.
Everything has positive as well as negative aspects and contracts are not an exception. Basically, you will have no option after signing up for a contract. You cannot choose any other merchant processor. We at International Payment Solutions understand this very well and this is why we have a month to month agreement.
Not An IPS Merchant?
By now, you have probably understood the steps that you must follow before choosing any merchant processor for your business. Now, if you want to achieve the fruitful outcomes, you can pair your business with International Payment Solutions. IPS is one of the most efficient payment processors and the advanced payment solutions will help you to run your online business smoothly. So, what are you waiting for? Get in touch with us.
Start accepting credit card online and/or in your store today!

 

, Fill out the below form for a free consultation, we will get back to you shortly: